The one thing Filipinos love more than basketball is their love for food. Unfortunately, a lot of great dishes never get the spotlight they deserve. We're about to change that!
So, prep your tastebuds and leave extra space in your stomach because we'll be serving you the top five classic Pinoy dishes that you need to try.
5 Classic Filipino Dishes You're Missing Out On
Filipino food is all about practicability and flavor. They won't be the most complex dishes out there, but you'd get flavors that pack a punch. Here are five classic must-tries!
Tocino
It's like a sugary and salty take on the classic bacon. You'd often see Tocino paired with fried eggs in a dish called "Tocilog" (Tocino + Itlog, the word for eggs).  Tocino is made from sweetened and cured pork belly.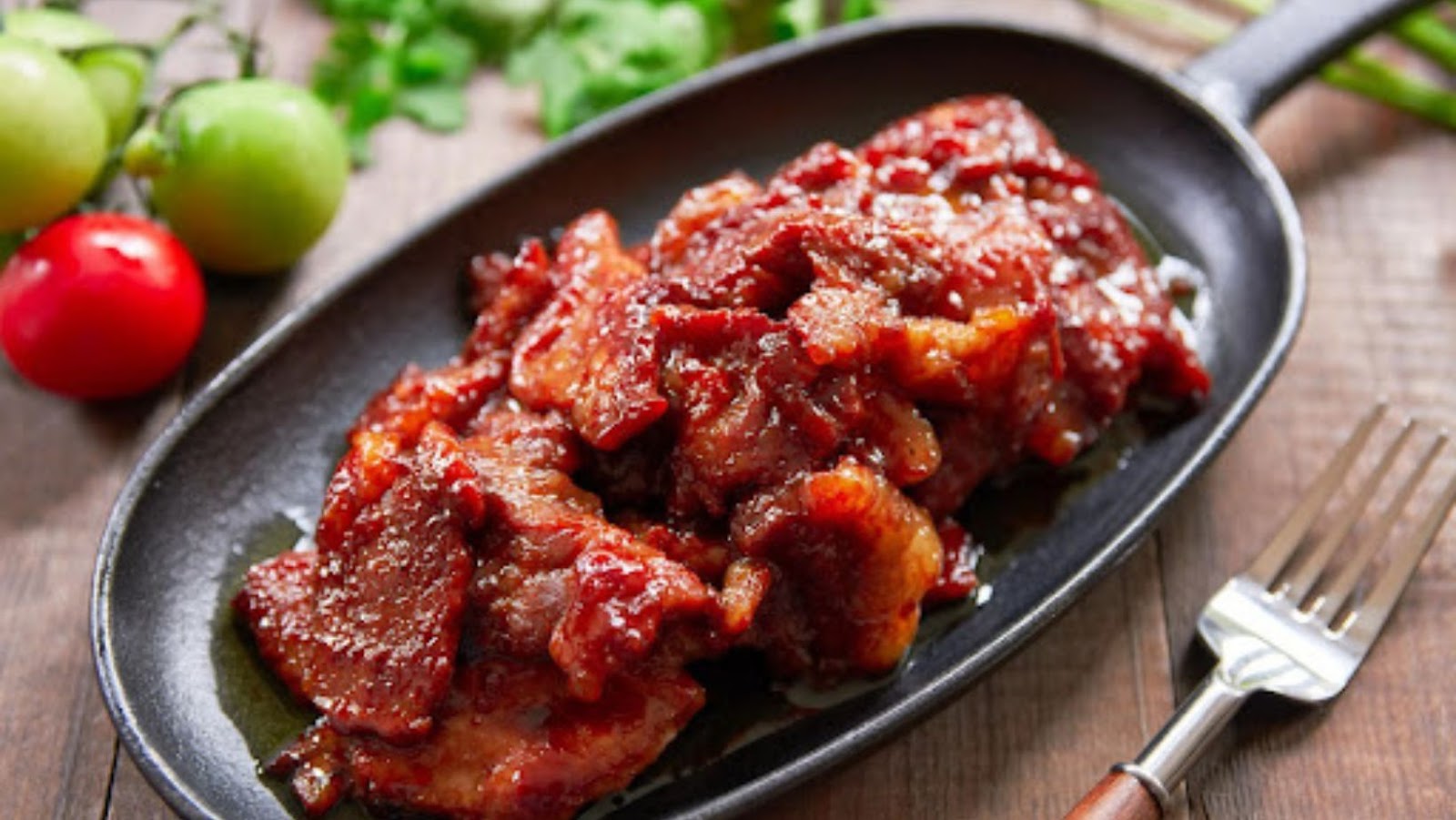 The curing process uses saltpeter, sugar, salt, peppers, and garlic—which takes a couple of days to complete.
Bulaklak
There's a whole sub-culture of food in the Philippines just for pairing with a beer called "Pulutan." One of the best pulutans out there is Bulaklak.  It's pork chitterlings made from the folds of the small intestines of the pig found in the abdominal wall.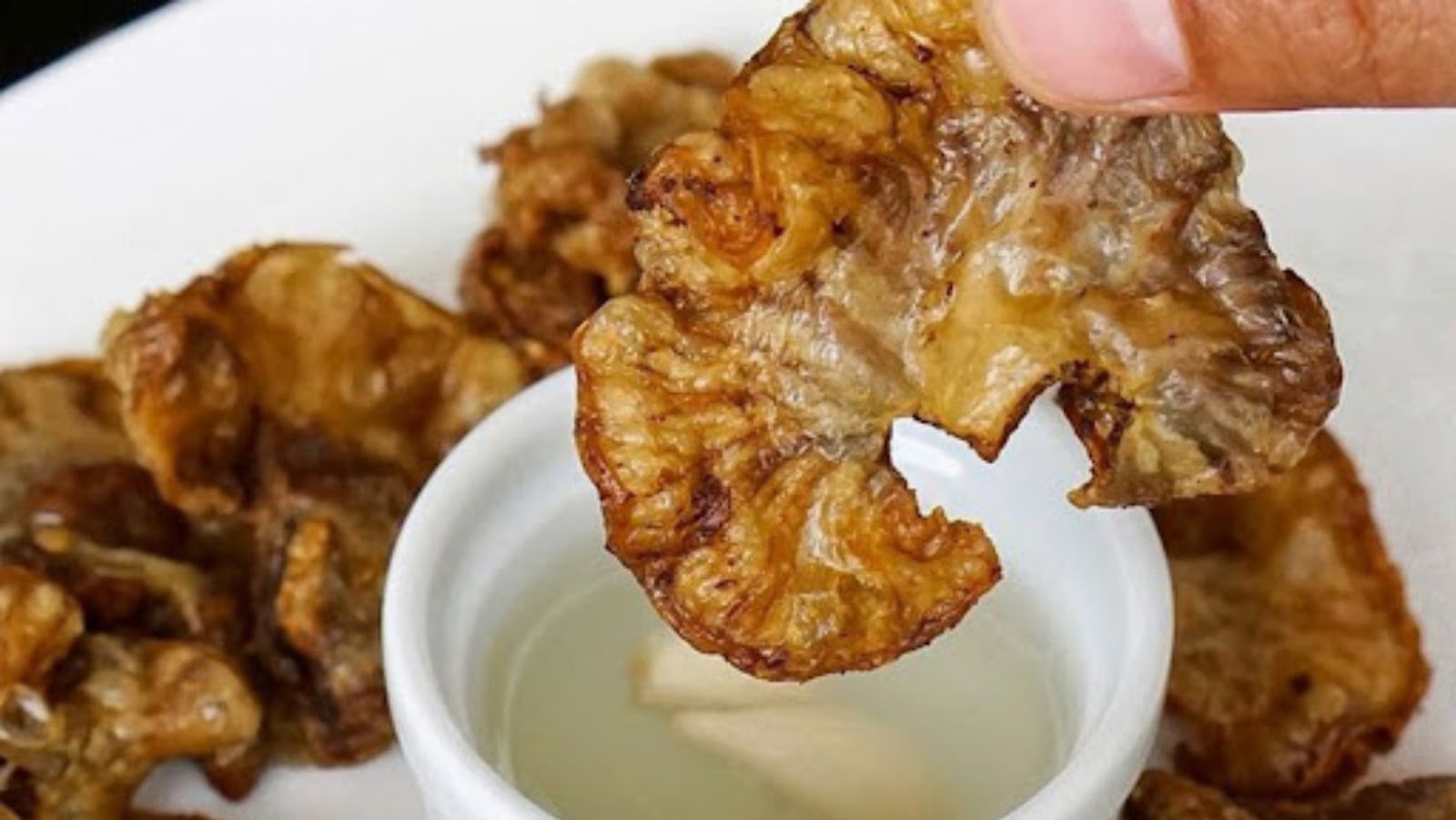 There are a couple of variations to this dish as well. You've got Chicharron bulaklak, a deep-fried variant you can find in almost any bar. There is also bulaklak served as a Filipino street food called inihaw na bulaklak (grilled).
La Paz Batchoy
There are several takes on batchoy throughout the Philippines. Arguably held as the best variant is La Paz Batchoy. It's a classic Filipino noodle soup from La Paz, Iloilo City popularized by a restaurant called Deco's.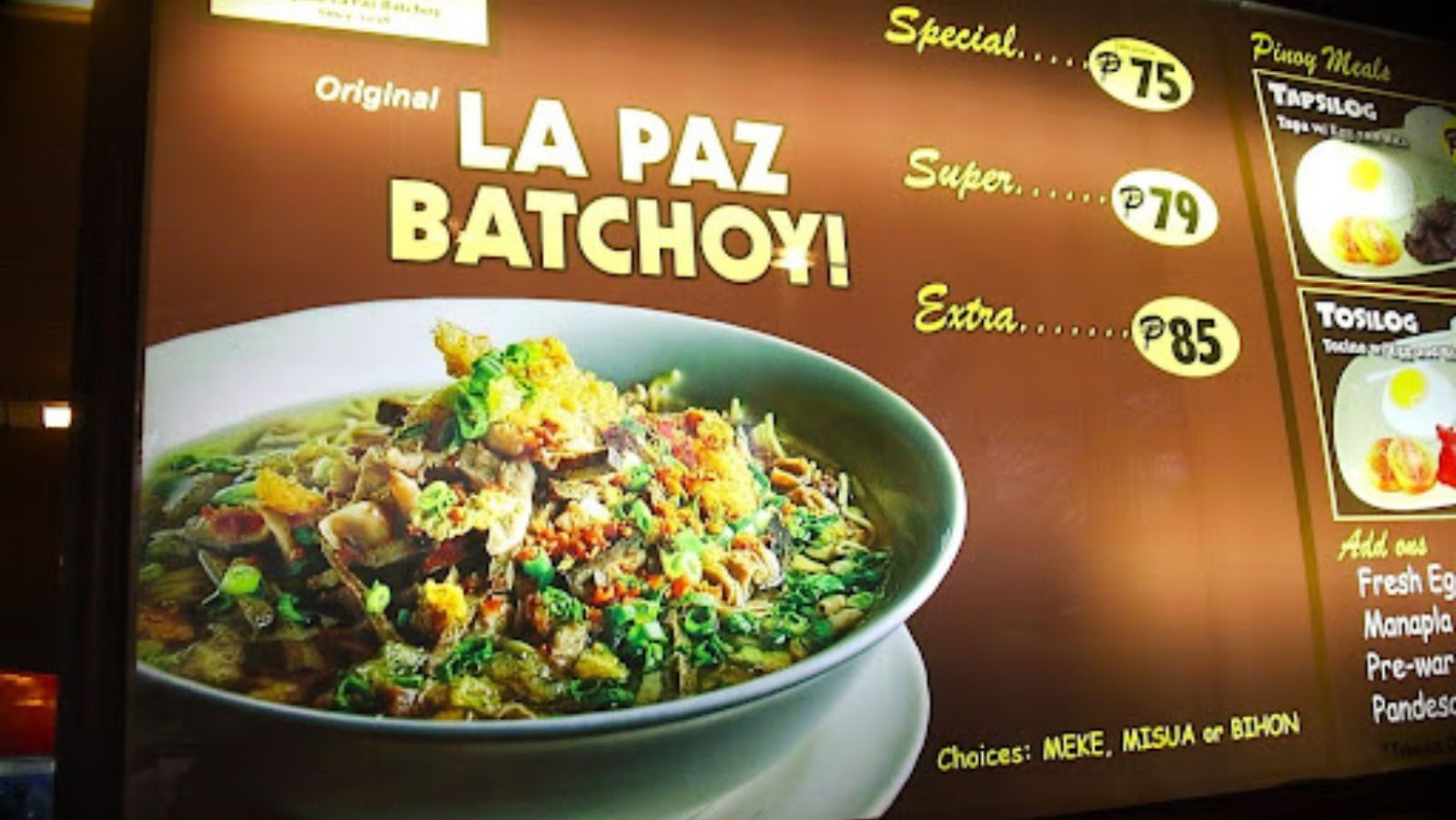 It's flavored with pork and beef stock, shrimp paste, chilis, and ginger. And that's just the foundation! Before serving, you get the broth topped with raw egg, chicharron, and pork slices.
Malunggay Pandesal
Pandesal is one of the most iconic traditional Filipino breads. But, a modern variant of this classic bread has been making waves for years—the malunggay (horseradish) pandesal.
Malunggay, sometimes referred to as moringa holds seven times more vitamin C than an orange and four times more calcium than a glass of Milk. It's like a miracle veggie!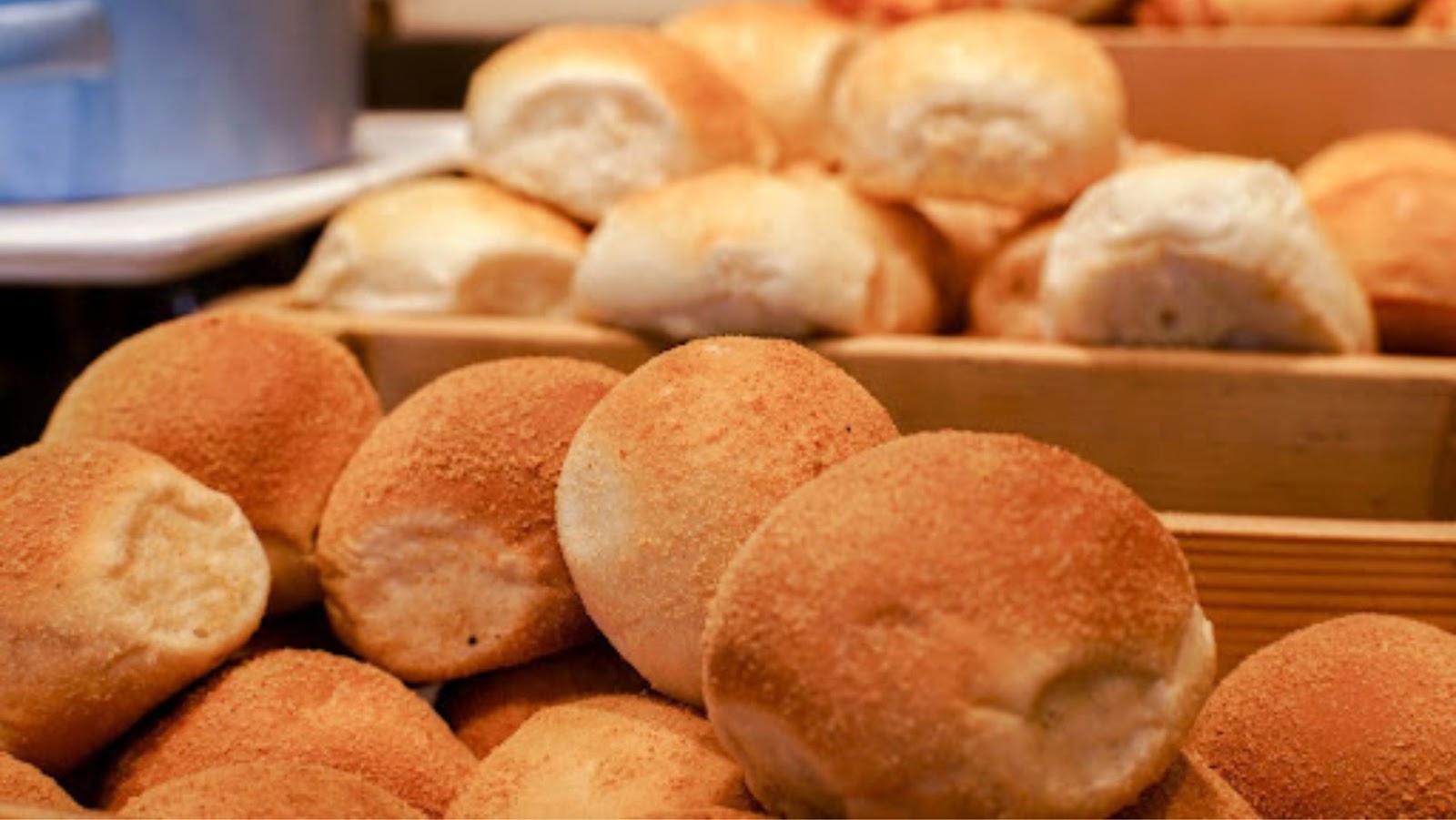 This bread is fluffy, savory, and nutritious. You can eat it as is but it's best enjoyed along with a variety of spreads including guava jams, peanut butter, or another classic—the yema spread.
Sizzling Pork Sisig
Filipinos never let good ingredients go to waste. That's how the sizzling pork sisig was born. During the American occupation, U.S. soldiers would throw away parts of a pig they couldn't cook.  Locals asked them for the parts instead. They did a ton of experimenting and ended up with the classic Sisig. It's a hot plate made with chopped-up pig ears, jowl, and liver.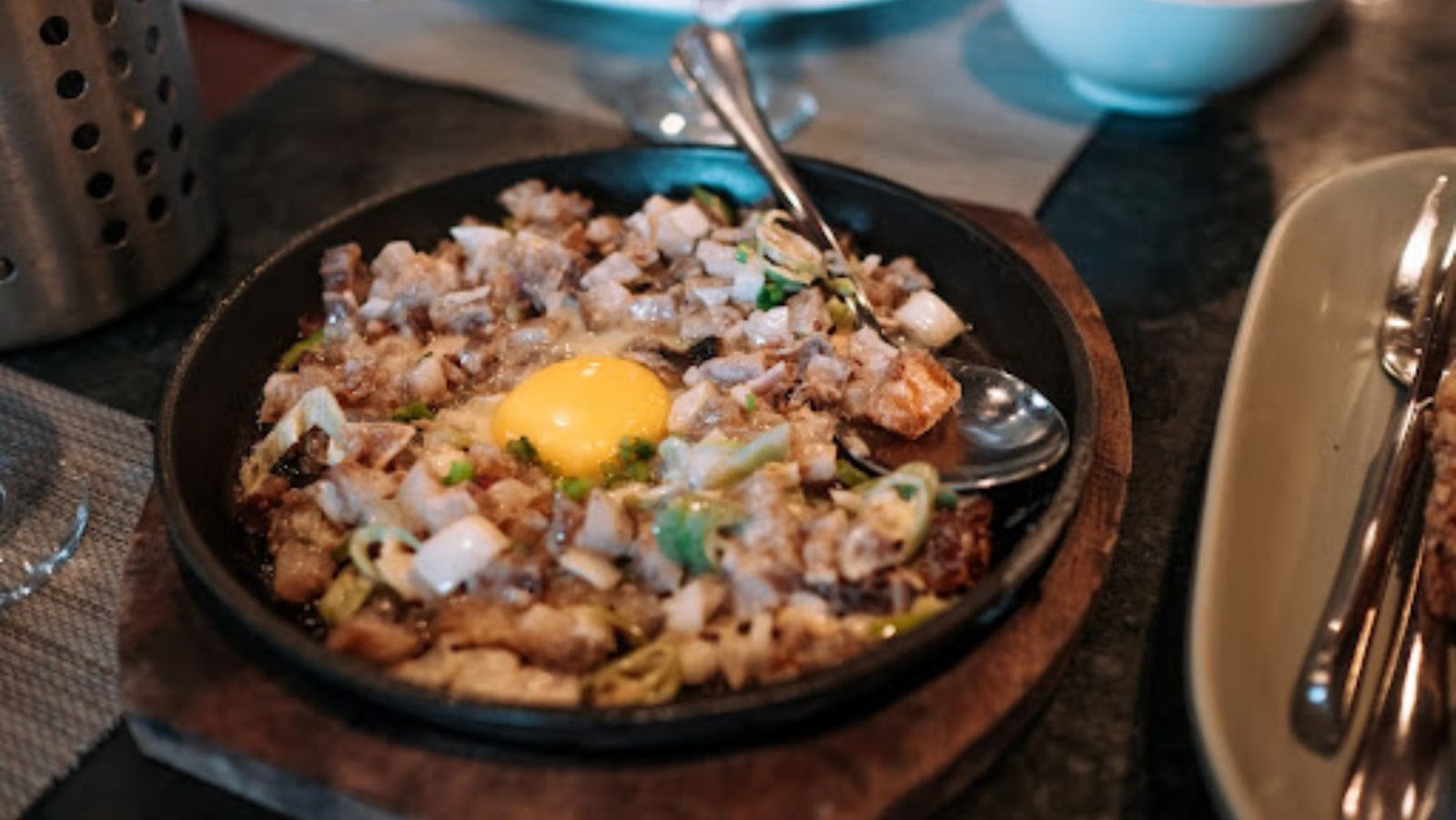 The pig parts are cooked with garlic, onion, and chilis, and are topped with a raw egg on top. Every sisig comes with calamansi (Philippines lemons) you need to squeeze to bring out some zest and extra flavor.
Why You Should Give Filipino Food A Shot
The unfortunate truth is that a lot of great Filipino food doesn't get the spotlight it deserves. If you're still on the fence, here's why you should give Pinoy food a try!
Filipino food was Asian fusion before Asian fusion became a thing.
You get a taste of Chinese, Spanish, Western, Malay, and native Filipino flavors.
Filipino food is usually packed with flavor despite using basic ingredients.
Key Takeaways
Filipino food has always been about comfort and flavor. When trying their food, you can expect to taste a mix of culinary cultures you're sure to love! So, when you get the opportunity, try:
Tocino and other breakfast dishes like chorizo, arroz caldo, and lugaw.
Bulaklak and pulutan like danguet, chicken inasal, and pork sisig.
Traditional Filipino breads like Pandesal and its many variants.
La Paz Batchoy and other soups like sinigang, tinola, and linaga.