We all know pizza as a staple of Italian cuisine and a massively popular and successful dish in the United States as well! The dish is immediately iconic, and you would be hard-pressed to find many people that don't enjoy the taste of a classic pizza. 
The only thing is, there is something of a debate around whether American Pizza can be considered "real" pizza. So, what are the differences between the two types of pizza? Are there any at all? If you've ever thought a little too long about these questions, don't worry because you are not alone. So, why not read on below to get some answers to the age-old question of the differences between American and Italian Pizza? 
What Is The Difference Between Italian And American Pizza?
If we're going to start this off with an explanation, then it's important for us to first define what exactly makes up a pizza. A pizza is essentially just a flatbread cooked over an open flame or baked in an oven. It can have toppings applied to it, which will give it its flavor, but the basic ingredients are always the bread, some sauce, and occasionally some cheese. That's pretty much it! If we were to compare the two most styles of pizza, American and Italian, we'd see that they both share the same basic ingredients, but they are made differently.
Let's take a look at some of these differences.
The Sauce
One of the major differences between the two types of pizza is the sauce that is spread across them. American pizzas most commonly tend to have very rich and sweet tomato sauces spread across the base and occasionally use very different sauces such as barbeque sauce to create very different flavors.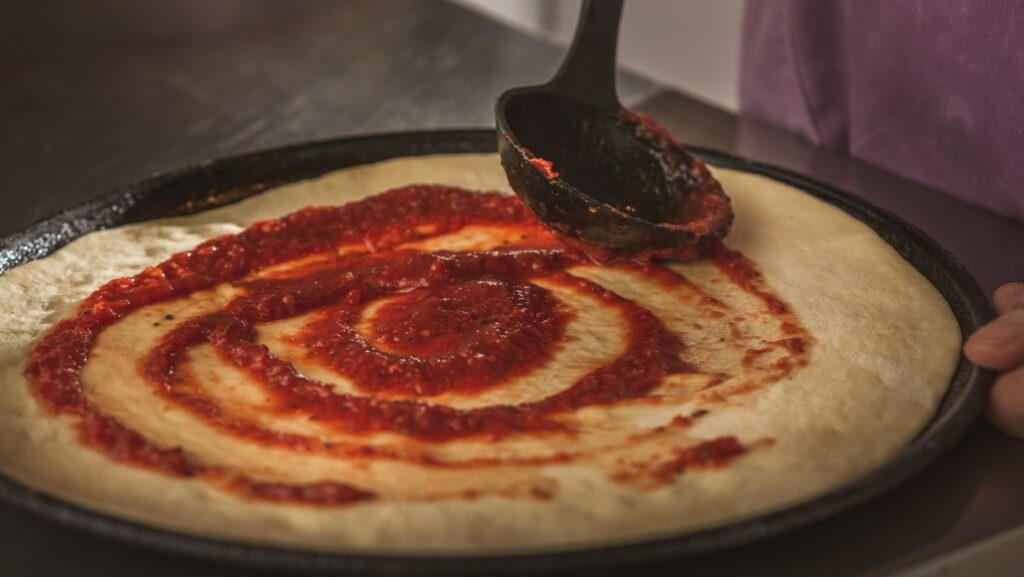 Though Italian pizzas do still sometimes make use of a tomato-based sauce, they very often don't use tomato sauce and instead have olive oil, fresh pureed tomatoes, garlic, and a heap of oregano. This creates a fresher taste that soaks naturally into the bread, making the whole pizza taste beautifully herby and fresh.
The Toppings
One of the most popular pizza flavors in the United States is meat lovers' pizza. Such pizzas often feature a medley of meats across the top, from ground beef to sausage, bacon, etc. These pizzas are usually topped with pepperoni, mushrooms, onions, green peppers, olives, and various vegetables. While such pizzas may be delicious, they are often rather sacrilegious to local Italians!
You may well be wondering why now. This is mostly down to how meat-based pizzas are made in Italy. Italian meat pizzas are designed to place the focus on just one type of meat put on the top. For example, a traditional Italian meat pizza might include slices of prosciutto. This prosciutto is unlikely to be mixed with other meats because Italian pizzas are designed so that you can enjoy all of the complex flavors of the single type of meat upon it. Eating Italian pizzas can be a great way to expand your palate, and while it may initially sound boring to have a pizza with just one main topping, such pizzas are still very satisfying and incredibly delicious. 
The Bread
Generally, most Italian pizzas are built upon very thin bread, which has a satisfying crunch and is generally served hot out of the oven. In contrast, American pizzas are built upon thicker bread that is softer and slightly easier to eat. Both types of pizza offer a very different experience in terms of taste and texture, and each kind offers something unique.
If you are used to one kind of pizza, it is well worth trying out the other kind as well, as it will help to broaden your horizons when it comes to such a staple dish, and it helps to keep it fresh and interesting each time you try it. 
Why Is American Pizza So Different?
So, knowing that pizza was first created in Italy and then brought over to American shores, you may now be wondering how American pizza came to be so very different from Italian pizza. This is largely considered to be due to a Western desire for excess. American pizzas are renowned for being covered with massive amounts of toppings. This is also thanks to how the food industry, especially with regards to fast foods, is focused on delivering massive value for money with large meals that are packed to the brim with good things.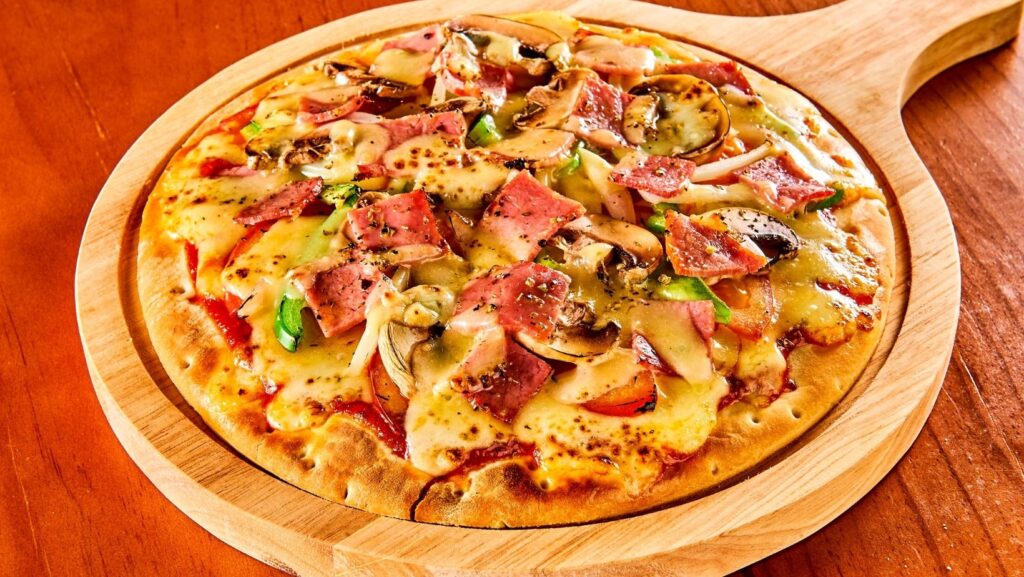 However, this is also how American pizza has managed to become so immensely popular across the world. In fact, you might even be craving one yourself. If so, head to London Pizza Depot to check out some of the best pizzas around!