Japanese food is one of the most popular cuisines in the world. The food is known for its beauty and subtle flavors, and Japanese fare always looks like a work of art since it's based on washoku. The cuisine is also incredibly healthy, and it's no wonder Japanese food is adored across the globe. However, so many other qualities of Japanese cuisine are making it continue to earn fans. Here are nine things you should know about Japanese food.
Sake is One of the Oldest Japanese Beverages
No one knows exactly where sake, also known as nihonshu, originated from. However, like most enduring beverages and dishes in Japan, it's believed that rice sake production was introduced by the Chinese, a practice that dates back to the third century.
Drinking of brewed rice, yeast, koji mold, and water became popular in the Nara time, and these can be drunk either cold or hot. At some point, sake was fermented with human saliva after being chewed and spat out. However, the regular sake you will see in a Japanese food store online and in pubs (izakayas) is made differently.
Japanese Food Rarely Uses Peppers, Garlic, or Oil
Most Japanese foods are seared, boiled, or consumed raw and are rarely seasoned. Umami, which is a strong flavor profile characteristic of these foods, is enhanced by some ingredients such as soy sauce, miso, bonito broth, bonito flakes, seaweed, and mushrooms. The batter is thin and absorbs very little oil when Japanese foods are fried (like tempura).
Every Region has a Distinct Food Culture
Japan is slightly bigger than Germany in land area, but every region has its own distinct food culture. One of the most enjoyable things when you travel to Japan is that you can eat something special in every place you visit.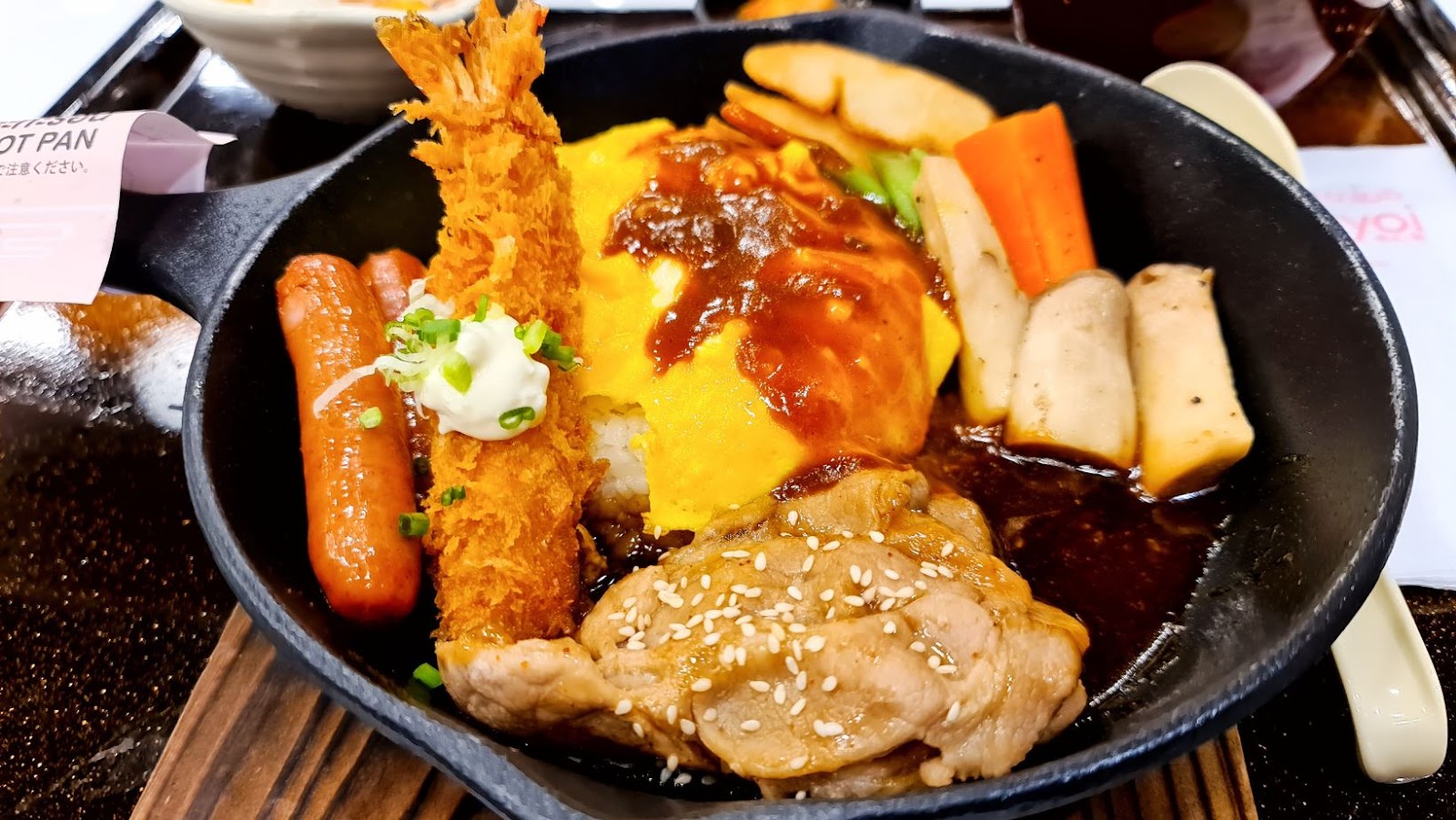 For instance, you will find all kinds of special Japanese food, such as okonomiyaki and takoyaki, when you visit Osaka. If you visit Kobe, you will find delicious Akashiyaki and Kobe beef.
The Choice of Dishes is Essential
Western cultures usually appreciate complementing dishware, but Japanese chefs tend to use dishes with various colors, interesting patterns, and shapes. The specific choice of dishes is essential and seasonal. First-class restaurants will often use lacquerware and ceramics. After asking what the food is, when your waiter brings you a course, you are expected to ask them to tell you about the dishes.
Japanese Food has Lots of Vegetables but is Not Fully Vegetarian
One of the most confusing Japanese cultural facts about food is that washoku is not fully vegetation. Japanese cuisine has a much higher ratio of plant-based foods than is typical in the US, but it is still hard to eat vegetables. Most traditional dishes in Japan are cooked in fish broth or sprinkled with bonito flakes.
Japanese Meals are Well-Balanced
Traditional Japanese foods focus on being well-balanced. You will find rice soup, pickles, and a variety of dishes in a typical meal. This style of eating is healthy as you can eat several different ingredients in a single meal. It's also easier to be satisfied after eating since you will feel like you have eaten a lot. However, every part of the meal is relatively small.
Japan Has a Lot of Food Rules and Etiquette
There are many rules for proper etiquette that apply to every aspect of life in Japan, including cuisine. For instance, it's polite to make a slurping sound when taking noodle soups, but you shouldn't slurp when eating soup made with rice.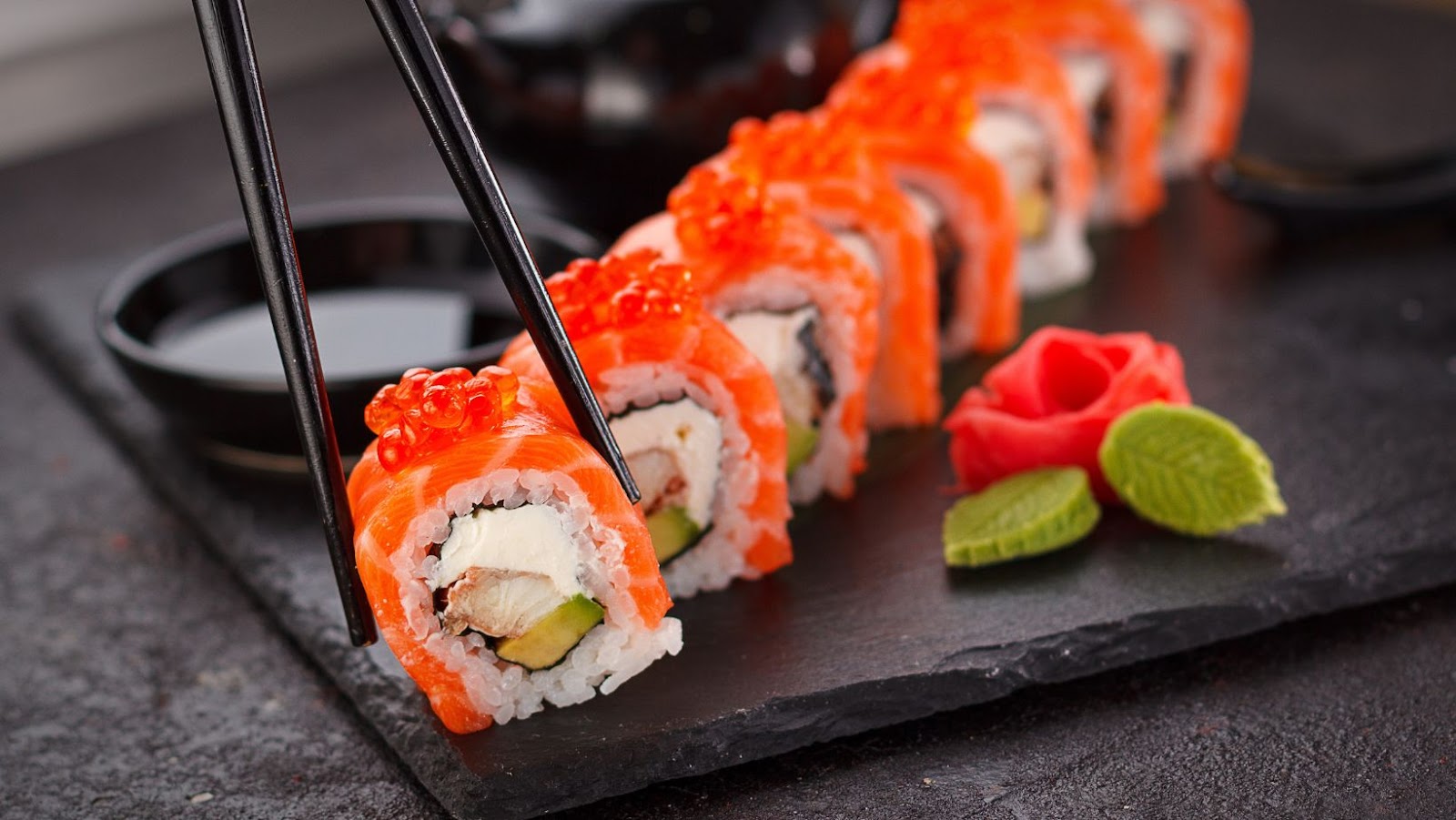 It's rude to stick your chopsticks straight up in a bowl of rice or lay them across the bowl you are eating from. When you visit a Japanese restaurant, always use the chopstick stand if provided. If not, fold the chopstick wrapper into a canvas shape and rest the chopsticks' tips on that.
Most Wasabi are Not Actual Wasabi
Most wasabi you will come across in Japan is likely, not real. Real wasabi is hard to grow since it needs clean and pure water. Wasabi needs to be freshly grated before it's served. Real wasabi isn't as spicy and strong as the fake one and allows the fish flavor to go through. On the other hand, fake wasabi is usually made with mustard flour and horseradish, which gives it a strong taste that can sometimes be overwhelming.
Japan has One of the Most Expensive Fruits
Fruits are a unique element of Japanese food culture. You will find expensive fruits, including a cantaloupe melon which costs about $22,000. Fruits are so expensive in Japan because they are popular gifts, and producing them takes a lot of work. Research and engineering have made Japanese fruits, such as White Jewel Strawberry, Ruby Roman Grape, and many others, the most sweet-tasting and beautiful-looking fruits.
Endnote
Japanese food is a league on its own and a display of unmatched passion for a craft. There is special significance in skills and techniques and a high enthusiasm for creativity which aims to engage and charm a diner in every possible manner.