Introduction
The vegan diet has grown increasingly popular in recent years, and for good reason. With the many health benefits, environmental impact and ethical considerations, a vegan diet can be a great way to improve your overall health and well-being. In this article, we will be discussing the basics of veganism, from what it is to how to get started. We'll also look at the many benefits of a vegan diet, as well as some considerations to keep in mind.
Benefits of a Vegan Diet
Given the current health climate, it is increasingly important to understand the dietary options available and the positive effects they can have. Properly crafted vegan diets have been known to not only contribute to overall health, but provide many other beneficial qualities for those who choose them.
Vegan diets are typically based around plant foods and a majority of food plated from these diets contain no animal products at all. This type of diet is typically higher in fiber, potassium, magnesium and vitamins A, C and E but balanced with lower amounts of saturated fat than omnivore diets. The vegan diet also eliminates processed animal proteins, chemicals and additives that may be found in meats. Therefore, it is common for those on a vegan diet to notice improved digestion due to these nutritional differences as well as reduced wheezing if suffering from asthma or other respiratory diseases.
There are some cons associated with shifting over to a completely vegan lifestyle such as stringent meal planning requirements in order to ensure proper nutrient intake by replacing key nutrients normally found in meat-based proteins like B12 which contributes heavily towards energy production and athleticism. Meal planning has also been known to shift focus away from expenditure of energy on other activities if too much time is spent on meal prepping or the search for specific ingredients not found everywhere.
Common Misconceptions
With the recent surge in veganism and plant-based diets, many people have started to look for information about how to begin a vegan lifestyle. Unfortunately, there are common misperceptions and untrue statements about veganism that make it difficult for people who are interested in trying it out.
One of the most widely believed falsehoods is that vegans cannot get enough protein. While animal proteins such as beef, poultry, seafood and pork are considered "complete" sources of protein, plant-based proteins found in legumes, nuts and seeds provide the same essential amino acids that our bodies need to function properly when consumed in adequate amounts. Other misconceptions include the thought that vegan diets are unhealthy or incomplete without animal products, which is not true at all.
In addition to misunderstanding what vegans eat, people sometimes believe that following a vegan diet means sacrificing flavor and variety. In reality, vegans can eat an exciting array of fruits, vegetables, grains and legumes from all over the world — allowing them to try new flavors and textures every day. Furthermore, vegan food can be just as tasty as traditional dishes; one only needs to learn how to season their food correctly or find alternative ingredients for recipes traditionally made with animal products.
By educating themselves about nutrition facts rather than listening to myths spread by others on social media (or elsewhere), people interested in making a switch towards plant-based eating can fully understand how healthy and sustainable their diet will be when they make this transition!
Vegan diets are typically based around plant foods and a majority of food plated from these diets contain no animal products at all.
Shopping and Meal Planning
Shopping and meal planning are essential components of maintaining a vegan lifestyle. Planning ahead can make the transition to veganism much easier and ensure that you are receiving all the essential nutrients your body needs. When shopping for vegan products, be sure to check ingredient lists and nutrition labels. By becoming familiar with vegan products and their nutrition content, you can easily create balanced and nutritious meals.
Shopping List and Meal Planning Tips
Shopping list: When shopping for food to incorporate into a vegan diet it is important to ensure that you're getting a variety of essential vitamins and minerals along with adequate protein and calorie intake. A good shopping list should include the following items: fresh fruits and vegetables, whole grains, nuts, seeds, legumes, tofu/soy products, healthy fats and oils.
Meal Planning Tips: Meal planning can help make meal prep easier while also helping ensure that a balanced diet is being followed. Here are some tips for successful meal planning on a vegan diet.
• Start with healthy staples – Start with some staple ingredients that you can use for multiple dishes (such as quinoa or chickpeas). This will cut down on the amount of time spent prepping meals.
• Make big batches – Make large batches of vegan-friendly dishes like lentil soup or chili so that leftovers can be enjoyed the following day and help eliminate trips to the grocery store.
• Get creative in the kitchen – Expand your culinary horizons by seeking out vegan recipes from different cuisines around the world or trying new ways of preparing old favorites.
• Plan ahead – Take advantage of weekends by prepping ingredients on Saturday or Sunday which can be used to create quick vegan lunches during the week. This will save time during busy weekday mornings.
Vegan-Friendly Grocery Stores and Markets
Grocery shopping is a key element of meal planning for vegans. Before you buy anything, it's important to read labels carefully and make sure that none of the ingredients contain animal-derived products. This may be time consuming at first, but once you become familiar with the ingredient list, it will become easier. It's also helpful to keep a running list of vegan-friendly grocery stores and markets in your local area so you can get exactly what you need in one place.
When shopping for vegan items, there are a few different places to consider:
Regular supermarkets – Most supermarkets stock a range of vegan staples such as grains, legumes, fruits and vegetables, nuts and seeds. You may also find specialty items such as seitan, nutritional yeast, tofu or tempeh in larger supermarkets.
Health food stores – Health food stores often have wider selection of vegan ingredients such as alternative milks and cheeses as well as baking products. Many health food stores also have a bulk section where you can buy grains, legumes and nuts by the weight instead of pre-packaged bags or boxes.
Gourmet grocery stores – Gourmet grocers often carry plant-based specialty items that cannot be found in regular supermarkets or health food stores such as hard to find spices or ethnic specialties like tamari sauce or miso paste.
Online retailers – In addition to brick and mortar stores, it's now easier than ever to shop for vegan items online! Many online retailers offer bulk discounts on popular vegan staples such as rice and beans that may not be available at your local store. There are also plenty of specialty companies offering delicious products that can only be purchased online like artisanal non dairy cheese or plant-based meats!
Recipes
The vegan lifestyle can be intimidating, and it can be hard to know where to start. A great place to begin your vegan journey is in the kitchen, and trying out some delicious vegan recipes. There are tons of vegan-friendly recipes out there, from breakfast to dinner and even dessert. Let's take a look at some vegan recipes you can try as a vegan beginner.
Breakfast Recipes
Meal planning can be an essential part of any diet, and vegan diets are no different. Breakfast is especially important as it kick-starts the day, providing energy to get you going and keeping hunger at bay throughout the morning. Whip up one of these delicious breakfast recipes to ensure your day runs smoothly with deliciously nutritious foods!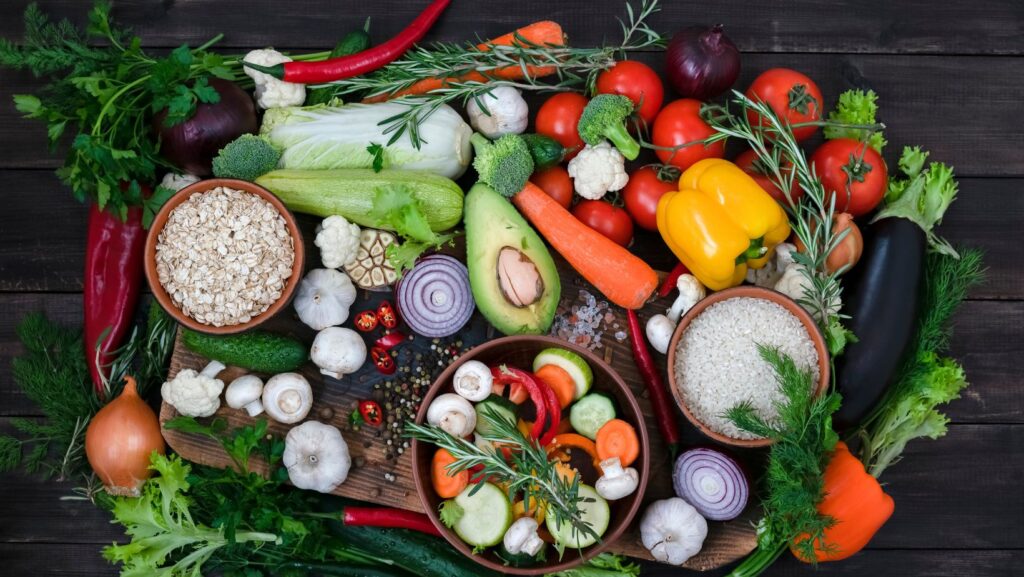 Coconut Blueberry Overnight Oats: An easy-to-make recipe that's perfect for prepping ahead of time! Simply mix oats, almond milk, chia seeds, coconut butter and blueberries into a bowl before leaving in the fridge overnight. The next day your oats will be ready to finally top with your favourite nuts or seeds for a crunchy texture.
Banana Coconut Smoothie Bowl: This quick and versatile smoothie bowl can easily be tailored to suit a range of dietary requirements or food intolerances as it's suitable for vegans, gluten-free and nut-free diets. All you need is some frozen banana pieces combined with coconut milk (or any other dairy alternative) then topped off with your favourite fruits plus a few additions like desiccated coconut or hemp seeds to add extra flavour and nutrition!
Avocado Toast With Edamame Beans: Combining plant-based protein from edamame beans and healthy fats from avocado, this simple breakfast provides plenty of balance in every bite! Toast some rye bread before spreading mashed avocado over each slice. Top with edamame beans (which are available frozen or canned) along with crushed chilli flakes for heat and fresh parsley for freshness – an easy meal that requires minimal effort yet still packs more than enough nutrients!
Buckwheat Blueberry Pancake Stack: Move over traditional pancakes – these buckwheat pancakes make a much healthier option that's super tasty too! Mix together dry ingredients such as buckwheat flour, baking powder and cinnamon before adding wet ingredients like almond milk until a thick batter forms which you can cook on a griddle pan until golden brown – serve warm topped off with juicy blueberries for sweetness then enjoy as is or top off with dairy free yoghurt if desired – delicious!
Lunch Recipes
Making lunch can be one of the easiest meals to veganize, as many classic lunch recipes you know and love can be tweaked slightly to suit a vegan diet. From soups and salads, to sandwiches and wraps – there's no shortage of options that are both easy to make, and exceptionally tasty. For plant-based beginners, here are a few simple yet delicious vegan lunch ideas that are sure to take your midday meal to the next level.
Salads: Salads make for a quick, yet nourishing lunch that takes little effort to throw together. Start with several cups of leafy greens or sprouts as the base of your salad crunch – romaine lettuce, arugula, kale, spinach or spring mix all make great choices. Then top it with our favorite veggie fixings like tomatoes, cucumbers, slaw mix or shredded carrots. To add more protein and fullness to your salad bowl choose hummus, beans or tofu cubes for some extra flavor. A drizzle of olive oil an balsamic vinegar will help bring this dish together.
Chili: Nothing beats a bowl of chili on a cold autumn afternoon! Beans are the backbone for many chili recipes but not all forms are vegan-friendly – make sure you check the ingredients list! Consider replacing meat-based ingredients with tempeh crumbles for that classic chili texture and flavor without any animal products – plus added health benefits from adding beneficial probiotics into your diet! Although it requires slightly more prep than salads, if you have leftovers they make excellent reheating meals throughout the week so making enough can get you 2-3 days worth of lunches!
Sandwiches & Wraps: Sandwiches in many cultures have long been considered staples when it comes to mealtime – but just because you're vegan doesn't mean saying goodbye is necessary! Many store-bought condiments such as ketchup and mustard are typically made without animal byproducts; however vegans should double check labels before they buy just in case. Give traditional sandwiches a plant based twist by constructing them from tempeh bacon/lettuce/tomato sandwiches (BLTs), portobello burgers (made from marinated portobello mushrooms) or grilling up thinly sliced eggplant for eggplant parmesan sandwiches on Italian bread – possibilities are endless here! In addition hummus sandwiches made with fresh greens, sliced tomatoes grilled tofu kabobs or falafel pitas all present delicious variations too good too pass up.
Dinner Recipes
For those transitioning to a vegan diet, dinner can seem like the hardest meal to adjust. But with a little creativity and some nutritious ingredients, you'll be enjoying delicious plant-based dinners in no time. Here are some vegan dinner recipes to get you started:
· Lentil tacos with avocado: Start by sautéing onion and garlic in olive oil and adding cooked lentils. Spice them up with chili powder and cumin. Load up your tacos with chopped lettuce, tomatoes, salsa, and mashed avocado or guacamole.
· Stuffed sweet potatoes: Bake sweet potatoes in the oven at 350 degrees for 45 minutes until tender. In a separate skillet, sauté onion, garlic and mushrooms before mixing them with quinoa that has been cooked until fluffy. Mix it all together and stuff inside the sweet potatoes for a hearty vegan meal.
· Maple-roasted Brussels sprouts and shiitakes: Preheat your oven to 400 degrees Fahrenheit and mix Brussels sprouts and shiitakes with olive oil, maple syrup, salt, and pepper before baking on a baking sheet for 20 minutes or until golden.
· Vegan minestrone soup: In a large pot, heat olive oil over medium heat before adding onions, celery, carrots for about 8 minutes or until softened. Next add vegan vegetable broth (or substitute water), canned diced tomatoes (and their juice), canned red kidney beans (with their juice), oregano leaves bay leafs along with salt & pepper before bringing to boil then reduce heat to low cover & Simmer everything for 25 minutes or until vegetables are tender & flavors have melded together Serve soup hot topped with freshly grated Parmesan cheese (if desired) & crusty bread on the side
Snack and Dessert Recipes
For those looking to transition into a vegan diet, snacking and desserts can be some of the most challenging aspects. It may feel intimidating to plan out meals and snacks that are delicious but also supportive of a vegan lifestyle. Fortunately, there are a variety of quick and easy snack and dessert recipes that can nourish you without compromising on taste.
When transitioning to a vegan diet, it's important to understand the role that essential vitamins and minerals play in your overall health.
Examples of satisfying vegan snacks include popcorn with nutritional yeast, nut butter and banana sandwiches, raw vegetable sticks with hummus or tahini dressing, avocado toast with crushed nuts or seeds, trail mix with dried fruit and nuts, homemade granola bars with dried fruits and oats, dates filled with nut butter or coconut cream, pumpkin bread muffins, roasted chickpeas spiced with paprika or turmeric powder and more.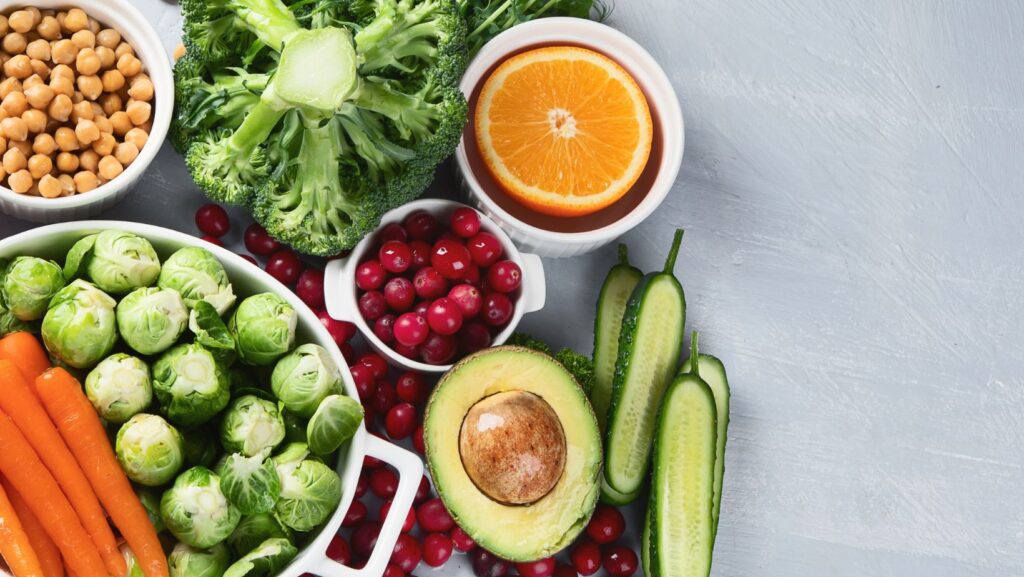 When it comes to desserts, you're also in luck! Examples of delicious vegan desserts include dark chocolate avocado mousse pies topped with fresh berries; no-bake peanut butter protein bars; banana "nice cream" made from frozen bananas blended up in a food processor; mango "cheesecake" using cashews as the base; oat-based "tartlets" filled with flavorful berry jams; matcha chia pudding; no-bake brownies made from dates and cacao powder; date-sweetened gingerbread cookies topped with coconut yogurt frosting – the possibilities are endless!
Creating delectable plant-based snacks and desserts that adhere to vegan guidelines doesn't have to be difficult – by using seasonal ingredients like fruits and vegetables along with nuts/seeds, oat flour/grains, healthy fats (like extra virgin olive oil), natural sweeteners (dates!) etc., the options for flavor combinations are nearly limitless. With some creative recipes on hand for snacks & desserts that support your plant-based goals – indulging just got easier!
Supplements
Being a vegan can be daunting at first. One of the main worries people starting a vegan diet face is how to get the right nutrients. While vegan diets can be incredibly nutritious, there may be some gaps that can be filled with the help of supplements. With the right supplementation, a vegan diet can provide you with all the necessary vitamins and minerals. However, before purchasing any supplement it's vital you do thorough research and check articles like The Nutrition Insider, for reviews on some of the best supplements available. Right, let's discuss the supplements that are beneficial to vegans.
Essential Vitamins and Minerals
When transitioning to a vegan diet, it's important to understand the role that essential vitamins and minerals play in your overall health. Without these vitamins and minerals, you risk causing damage to your health as well as an increased likelihood of developing deficiencies. Fortunately, there are many ways to ensure that you're getting the vitamins and minerals your body needs on a vegan diet.
Some of the most important nutrients for vegans include calcium, iron, vitamin B12, vitamin D, iodine, zinc and omega-3s. Calcium is especially important for healthy bones and teeth, while iron helps transport oxygen around the body. Vitamin B12 is only found in animal foods naturally but can be supplemented through fortified foods or supplements. Vitamin D assists with calcium absorption as well as mood regulation while iodine helps with brain function. Zinc also is responsible for several bodily functions such as cell growth and immunity while omega-3s help protect against inflammation in the body.
Fortified plant-based milks are an excellent source of many essential vitamins and minerals such as calcium, vitamin A & D; tofu contains some protein along with zinc; seeds like chia or flax provide excellent sources of omega-3 fatty acids; nuts provides healthy fats as well vitamin E; grains such as quinoa contain all nine essential amino acids; fortified breakfast cereals come packed with B vitamins like thiamin & riboflavin; fruits provide essential vitamins like C & K along with having lots of antioxidants benefits; leafy green vegetables like kale are rich in calcium and magnesium among other beneficial nutrients.
These are just some examples of how you can make sure that you're receiving the essential vitamins and minerals on a vegan diet in order to live a healthy life!
Plant-Based Sources of Essential Nutrients
When transitioning to a vegan or plant-based diet, two of the main areas of concern are typically obtaining enough protein and essential nutrients. Fortunately, there are many plant-based sources of these essential nutrients that can take the place of meat and dairy.
Protein – Plant-based sources such as beans, nuts, seeds, lentils and tofu contain all nine essential amino acids our bodies need from food. Quinoa is a complete protein, containing all nine essential amino acids in one package.
Omega-3 fatty acids – This type of fat is crucial for heart health and is found in certain plant sources like chia seeds, flaxseeds, walnuts and hemp seeds. Other good sources include avocado and dark green leafy vegetables like spinach, kale and collards.
Calcium – Many people think that dairy products are the only way to get this important mineral but it's widely available from other food sources like almonds, leafy greens such as kale or collards as well as some soy products including cooked green soybeans (edamame).
Vitamin B12 – This vitamin is not widely available in vegan products so individuals on a strict plant-based diet may need to supplement with Vitamin B12 shots or multi-vitamins to make sure they are getting adequate amounts. Good food sources include nutritional yeast (fortified with B12) as well as some varieties of cereal and fortified almond or soy milks.
Iron– While red meat is one excellent source of iron, there are many other iron rich foods that those following a plant-based diet can get their nutrition from including greens such as spinach or Swiss chard; quinoa; oats; beans (lima & black); pumpkin & squash seeds; blackstrap molasses; figs; prunes and raisins .
Tips and Tricks
Beginning a vegan diet can be a daunting prospect, but with the right tips and tricks, it can become much easier. It's important to understand the basics of veganism, create a meal plan that works for you, and learn how to find alternatives to animal-based foods. In this article, we will go over some key tips and tricks to help you establish a successful and sustainable vegan diet.
Eating Out and Dining With Non-Vegans
Eating out can be a challenge for vegans, especially when dining with non-vegans. However, following a few simple tips will help you navigate difficult dining scenarios with ease.
First, it's important to remember that you don't have to compromise on your values or the quality of your meal. Many restaurants offer vegan and vegetarian options that are just as delicious and satisfying as the meat-based dishes. Before going out to eat, take some time to research the menu online and make a list of possible dishes that you could order at each restaurant.
If there are no vegan options available at the restaurant you're visiting, let the server know of your dietary preference as soon as possible. They may be able to provide suggestions or modifications so that your dish can be customized accordingly. You could also suggest vegan substitutions that would work well in the recipe, such as tofu instead of chicken or seitan instead of beef.
When dining with non-vegans, it's important to be respectful of their choices while also communicating yours clearly and confidently. Try not to make assumptions about their orders – ask questions beforehand so everyone knows what's in each dish before ordering and let each person choose according to their own tastes and dietary needs as long as it's within reason for all parties involved – like sharing appetizers or dessert between everyone! Even if one non-vegan friend is having steak while everyone else eats vegan meals, remind them that finding something that meets both sets of criteria can create an enjoyable experience for all.
Finding Vegan-Friendly Restaurants
Dining out as a new vegan can be intimidating, but there are several tips that can make the experience easier. Before you hit the restaurant, do some research – take a look at the menu in advance and call ahead to get answers regarding vegan options.
If you're having trouble finding a vegan-friendly restaurant in your area, consider exploring ethnic options such as Indian or Thai cuisines – these often have an abundance of tasty dishes that are animal-free. Alternatively, many restaurants are beginning to cater to specific dietary needs and may be able to provide more creative meals for vegans if asked. Talk to the head chef and let them know exactly what you're looking for and they may be able to accommodate you with something unique.
Many establishments feature menus online that clearly label which items are vegan or offer vegan substitutions for certain dishes. Some will even say that certain dishes can be requested without animal products (e.g., dairy-free cheese on pizzas). If a restaurant doesn't offer something specifically designed for vegans on their menu, they may be willing to modify existing dishes. It never hurts to ask – be sure explain what being vegan means so they have better understanding of what ingredients should be excluded from your dish.
Sticking to a Vegan Diet
Going vegan is an effective way to improve your health, the environment, and animal welfare. It is possible to follow a vegan diet while keeping your meals flavorful, enjoyable and nutritious — you just have to get creative with ingredients. Here are some tips for making a sustainable and balanced vegan diet part of your everyday life.
•Focus on plant-based proteins like nuts, beans, legumes and lentils. These are great sources of vital nutrients such as B vitamins, zinc, iron and magnesium.
•Include healthy fats in your meals from sources like olive oil, avocado and nuts. These are important for balanced nutrition and provide essential fatty acids which support brain development.
Beginning a vegan diet can be a daunting prospect, but with the right tips and tricks, it can become much easier. It's important to understand the basics of veganism, create a meal plan that works for you, and learn how to find alternatives to animal-based foods.
•Replace dairy products with vegan alternatives such as soy milk or coconut yogurt. You can also reach for almond cheese or nutritional yeast to make recipes creamy without adding animal products.
•Make sure to include plenty of fruits and vegetables in your meals – they are packed with vitamins, minerals and fiber that will keep you feeling full for longer periods of time between meals! Cruciferous veggies like kale or broccoli contain cancer-fighting compounds that have been linked to lower risks of colorectal cancer in vegans when compared against those consuming other diets.
•Eat enough calories to maintain your weight – many people who switch over to a vegan lifestyle don't realize how few calories they actually consume due to all the restrictions placed on them eating only plant based foods! Make sure you're getting enough protein from sources like Tempeh or Seitan as these are higher calorie foods that will be able fill the gap left by other animal-based proteins such as beef or chicken breasts!