The island of Sicily, with its idyllic location right at the tip of Italy's toe, is quite simply stunning. It boasts a delightful climate with long sunny days from spring through to autumn. Sicilians enjoy a healthy Mediterranean diet, and the abundance of sunshine means their citrus fruits, local herbs, and vegetables are second to none. The influence of different cultures and civilizations that have traded and passed through have also added a particular flair and flavor to Sicilian cuisine. 
Sicily has a great selection of wines ranking it among the 10 wine regions in Europe. One of the most famous dessert wines, Masala, comes from Sicily, and as for the desserts – they're just exquisite.
Is Sustainable Travel Possible in Sicily?
One of the effects of the pandemic has meant that more of us have had time to reflect on the environment and consider how slow and sustainable travel is the best option for the future. Although staycations are probably the least harmful form of travel to the environment, there are ways to reduce your carbon imprint and bring benefits to your destination country if you do travel abroad.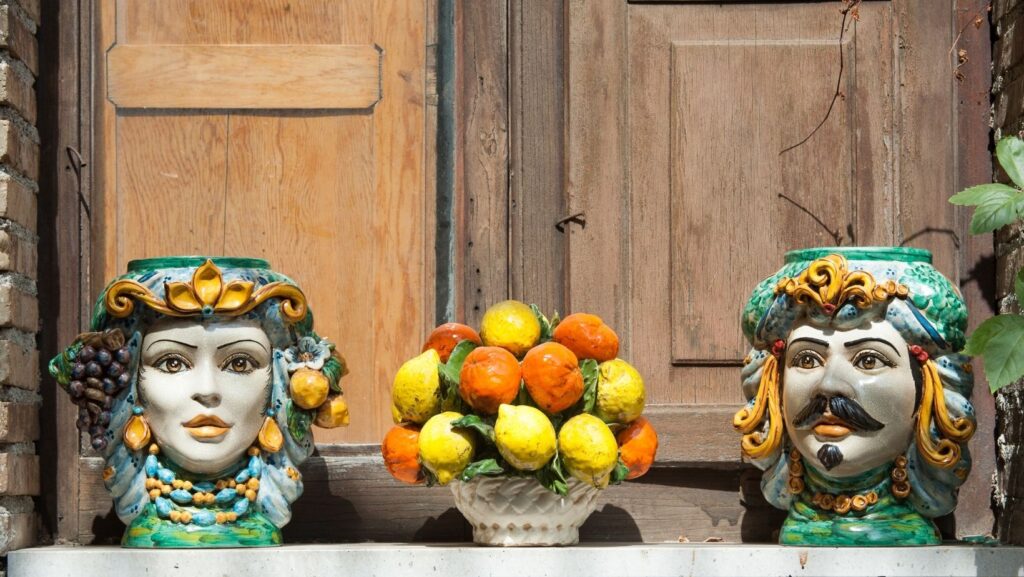 Tips for Ethical Travel in Sicily in 2022
Avoid flying if you can, and if you must, stay abroad for longer rather than short trips. Sicily is accessible by 

ferry

 from mainland Europe and with some planning, it's easy enough to reach by sea.
 

Say 'no' to all-inclusive package deals. The convenience and value for money come at a high price to the environment and rarely benefits local communities. Sicily has fewer large resorts with package deals and is a great place to find accommodation run by locals. There are some beautiful Eco-hotels and glamping sites or more modest campsites and self-catering options.
Choose day trips and holiday experiences run by local businesses to support the community. Street food tours are everywhere; join one to get great tips and enjoy an authentic local experience. Wine tours in more rural areas are unmissable experiences.
Shop at small, local businesses and avoid larger franchises and international chain stores. The street markets have a great range of fresh produce and quality goods at reasonable prices.
Sicily is a small island, but its wealth of culture, history, and entertainment offers enough to keep you entertained for a long time. Explore the island at your leisure. 
Use public transport or cycle around the island. Cicloturismo or bike packing is increasingly popular in Italy and is a great way of engaging with people and places on the island. If you'd prefer to cycle independently, opt for a self-guided tour.

Learn a few words of the language before you go. Sicilians are friendly and enthusiastic and will compliment you even if you order '

un cappuccino'

 politely. Making an effort to learn greetings and basic phrases shows respect for the beautiful language.
Reduce your use of single-use plastics and travel lights. Don't buy new holiday clothes unless you need them. Refill little bottles with cosmetics or buy eco-friendly packaged cosmetics when you arrive.
Is it Easy to be Vegan or Vegetarian in Sicily? 
The abundance of delicious fruit, vegetables, nuts, and grain dishes make it really easy to follow a nourishing vegetarian diet in Sicily. For vegans, there are a few vegan restaurants in Palermo and in the larger towns. A lot of the traditional Sicilian dishes are vegan, like the maccu di fave – bean stew and salamureci – cold soup and most of their pesto sauces. Ingredients used in Sicilian dishes vary, so it's always a good idea to ask whether dishes are plant-based or not. With a little research, vegans can enjoy a varied diet in Sicily.
Which are the Best Desserts to Sample in Sicily?
Where to begin? Sicily's desserts are delectable. Although you can enjoy a delicious ice cream cone from any street corner vendor in Sicily, go to the gelateria with the biggest queue. The locals know best! An afternoon stroll with an ice cream in hand is a Sicilian tradition and an unmissable opportunity for people to watch. Some of the most popular desserts are listed below:
Granit

à

 di mandorla

 – refreshing frozen dessert

Canolo 

– pastry tube full of ricotta cheese with chocolate chips and orange peel

Cassata

 – sponge cake with candied fruit and almonds

Setteveli

 -rich chocolate cake
Sicilians often enjoy a granità or a brioche full of ice cream on a sultry morning.  
Which is the Best Fish Market to Visit?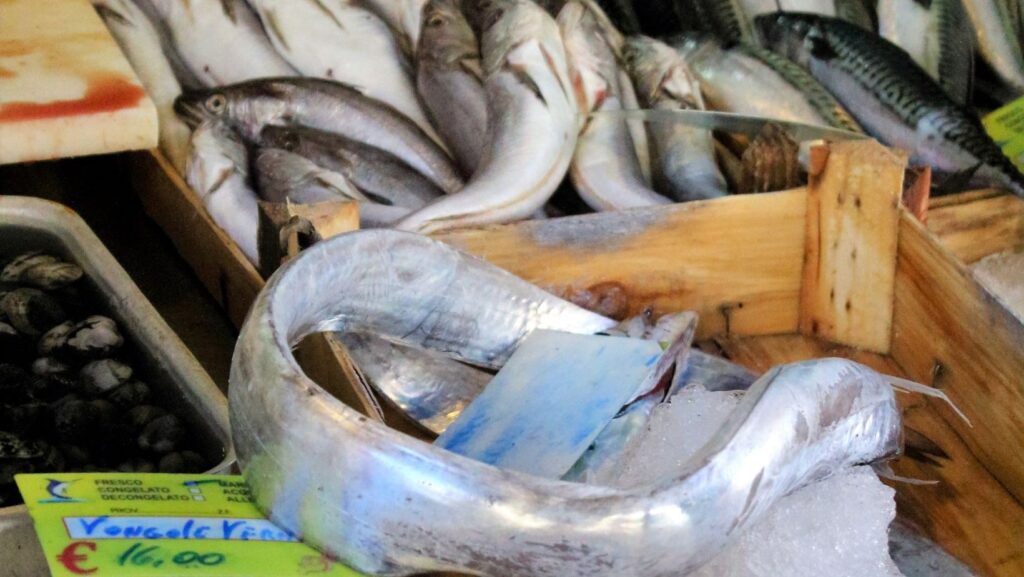 Small a wonder that fish markets are so popular in Sicily since it's surrounded by three different seas – the Mediterranean, the Tyrrhenian, and the Aeolian. While these seas give the island incredible sandy and rocky beaches, they also mean that fish markets are commonplace in Sicily, with the most famous one in Catania. The selection of fresh seafood and fish at this peschiera is huge. It's a noisy and vibrant place with market stalls stretching down the little winding streets near Catania cathedral.
The wealth of cultures, contrasting flavors, and historical sites in Sicily, not to mention its live volcano Mount Etna, make Sicily an intriguing place to visit.