Perhaps you're running a successful food and beverage establishment in the heart of Louisiana. The place is known for its vibrant culinary scene and diverse flavors. And for you to remain ahead of the game, you should always provide your customers with the best possible experience, so you must invest in Louisiana alcohol server training for your staff.
Not only will this ensure an excellent service, but it can also help protect the business from potential legal issues and health risks. Food safety regulations are constantly evolving to keep up with new developments in food handling practices and consumer demands.
In this article, you will learn plenty of good reasons servers should undergo food and beverage training in Louisiana. Without further ado, let's get to know more.
Why Is Louisiana Alcohol Server Training Important?
Not only for alcohol, but the food training itself is very important. Here's why:
Reduces the Risk of Illness From Food Poisoning
There's nothing worse than having customers suffering from food poisoning. With that, proper food and beverage training could help avoid the risk and dangers of food poisoning. With the rich culinary culture and diverse range of ingredients in Louisiana, it would be important to know how to handle food safely.
So, when investing in food and beverage training for your staff, you protect your customers and your business's reputation.
The training will teach you all the importance of proper storage temperatures, cross-contamination prevention techniques, safe cooking procedures, and the right cleaning methods to ensure all surfaces are free from harmful bacteria.
Being knowledgeable about allergens is also an important part of modern hospitality operations. Food allergies have become increasingly prevalent in recent years, so it's more important than ever to know how preparing dishes will cater to those with specific dietary restrictions.
Food and Louisiana alcohol server training courses will equip you with valuable information so the establishment can accommodate a wider variety of guests without compromising their health or safety.
Implementing the best practices through the courses at the Louisiana establishment will show how professional you are while keeping employees and customers happy.
Increases Legal Protection for the Establishment
Once you ensure that your staff is well-versed in alcohol-serving laws and regulations, you also provide increased legal protection for your establishment.
In Louisiana, businesses serving food and beverages are also subject to strict regulations, like obtaining licenses and permits, adhering to sanitation standards, and complying with the Responsible Vendor Program.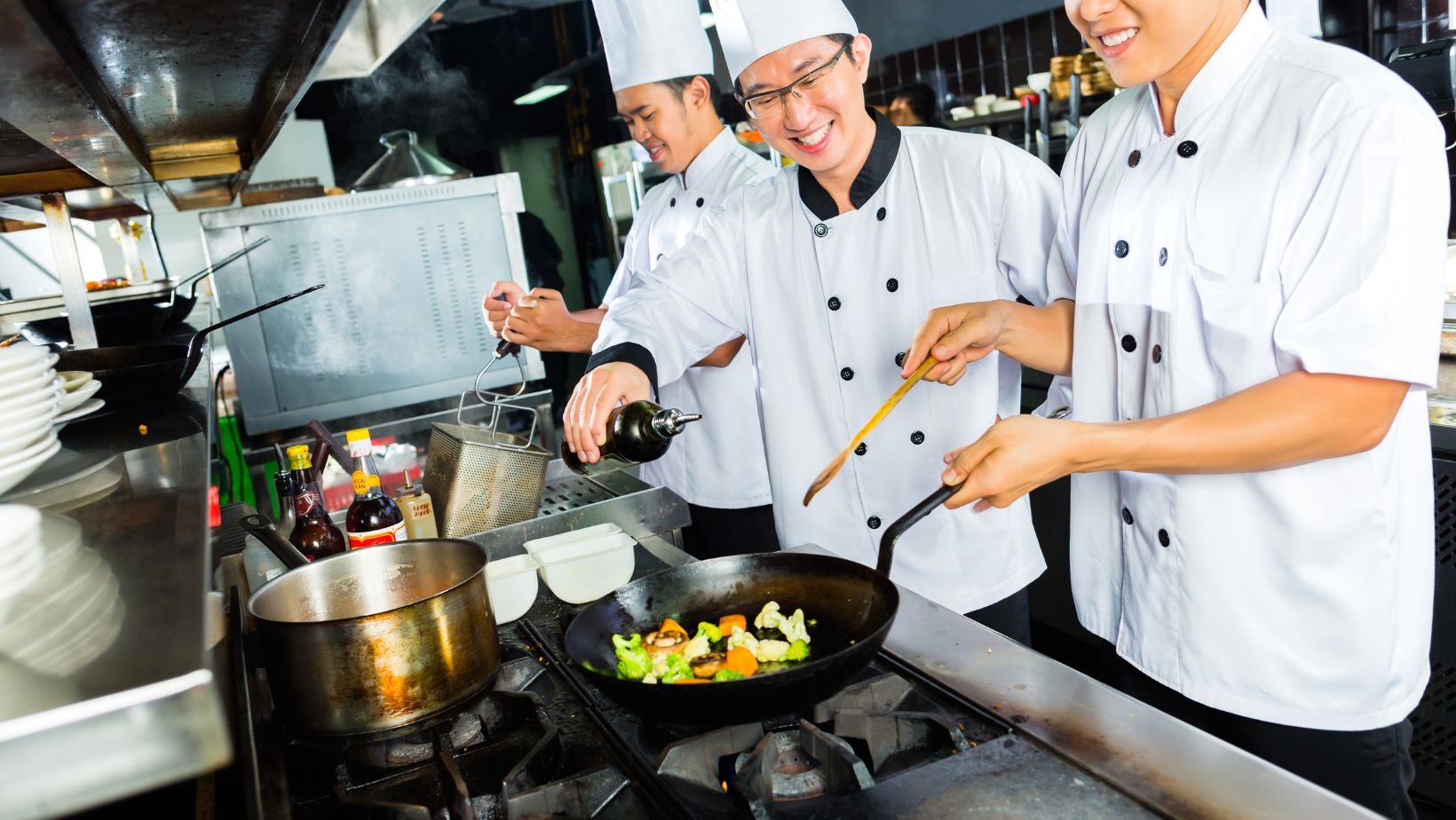 This program also mandates that all servers of alcoholic beverages complete the certified training course every four years.
Training also demonstrates due diligence in upholding the laws and reduces the likelihood of fines or penalties associated with non-compliance.
Furthermore, well-trained staff members are more likely to prevent incidents that may lead to lawsuits or destroy the business's reputation. Proper training also ensures employees know how to handle situations involving minors attempting to purchase alcohol or dealing with customers who may have allergies or dietary restrictions.
All in all, investing in food and beverage training does not only help protect the business financially, but it could also foster an environment where the customers would feel safe and cared for while they enjoy their dining experience at the establishment.
Passing Tests and Inspection
You'll discover that well-trained staff is likely to pass tests and inspections with flying colors. This will ensure your establishment's continued success remains compliant with the regulations.
In Louisiana, food safety is always a top priority for the food and beverage industry. Even establishments should adhere to state-specific guidelines like the Louisiana Food Code.
This means regular inspections by the Louisiana Department of Health (LDH) are mandatory, assessing aspects like proper food storage, handling practices, employee hygiene, and sanitation measures.
A well-prepared team with thorough training will also help ensure that any inspection could go smoothly without any hiccups caused by misunderstandings of rules or improper procedures.
With all these in mind, do not underestimate the value of investing in food and beverage training for your employees. This is important for long-term success in Louisiana's bustling hospitality industry.
Exceptional Kitchen Management
Mastering exceptional kitchen management is important for the establishment's success. It streamlines the operations and boosts staff morale and customer satisfaction.
Proper food and beverage training will teach valuable skills like inventory management, menu planning, waste reduction, and proper food handling techniques.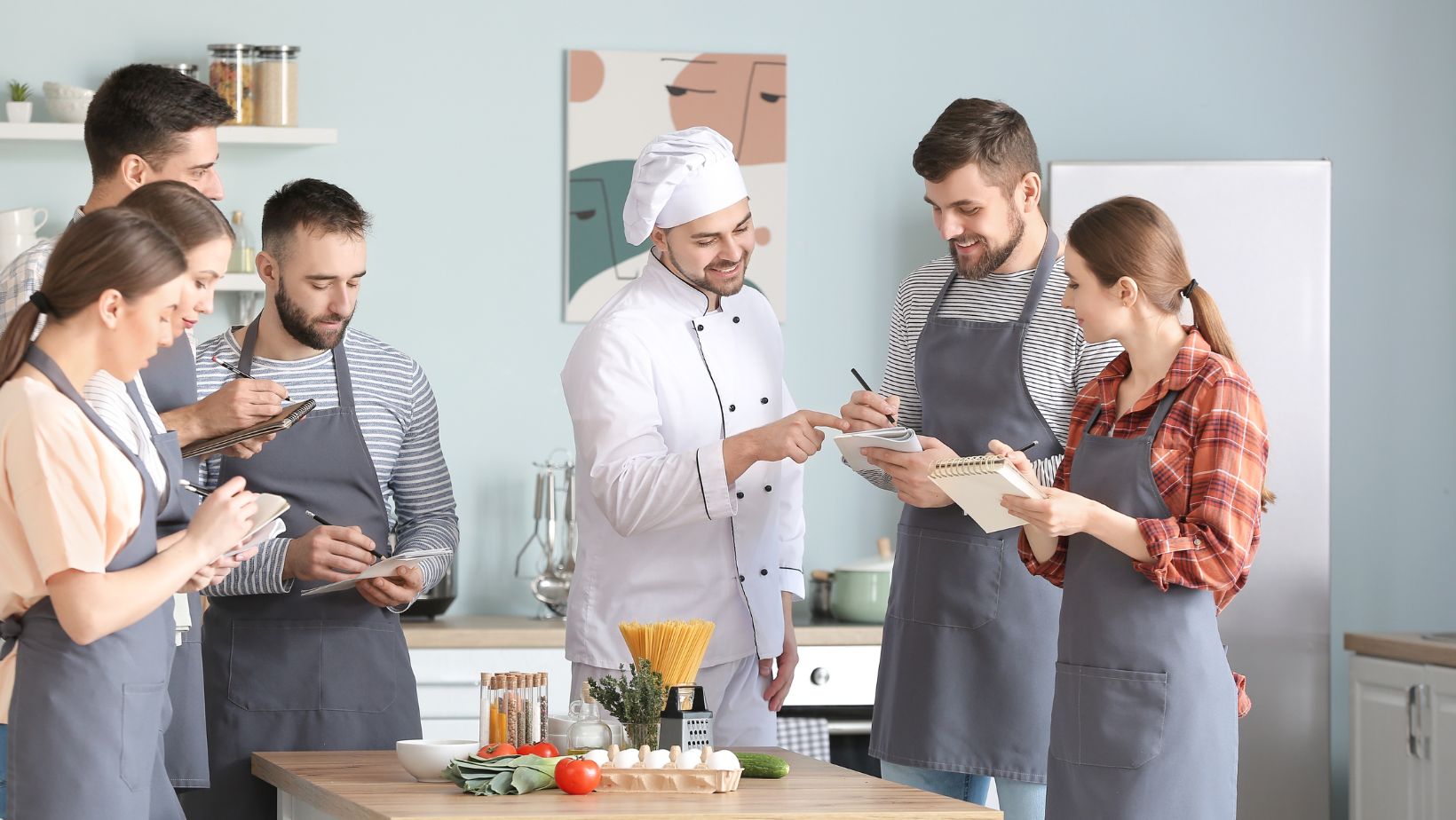 By investing in comprehensive food and beverage training for servers in Louisiana, you empower them to be more responsible for their roles within the kitchen.
This also means having high-quality dishes that will keep customers returning for more. Furthermore, proper training will also help create a positive work environment where employees feel valued and motivated to perform at their best.
Protect Your Brand
Ensuring that your brand's reputation remains untarnished is important for long-term success. It will not only attract new customers, but it also helps foster loyalty among existing ones.
In Louisiana's highly competitive food and beverage industry, proper training for the staff can make all the difference in protecting the brand image.
Well-trained employees are better equipped to handle potential issues that arise during service while adhering to health and safety regulations outlined by the state of Louisiana.
This will help minimize risks associated with foodborne illnesses or legal liabilities while maximizing overall guest satisfaction. It ensures a consistent experience that keeps them coming back for more.
Conclusion
If you work in Louisiana's food and beverage industry, you should never take the training for granted. Reducing food poisoning risks, providing legal protection, acing inspections, and managing your kitchen like a pro is very important.
Investing in proper training isn't just about compliance. It's a must for success in this competitive market. With that, never miss out on the benefits of thorough food and beverage education.