Singapore, a bustling city-state known for its modern skyline and cultural diversity, is also home to a culinary scene that's as vibrant and varied as its population. The Food and Beverage (F&B) industry in Singapore isn't just about satisfying appetites; it's a kaleidoscope of flavors, cultures, and experiences that have put the island nation on the global gastronomic map.
Culinary Diversity and Cultural Fusion
The food in Singapore is like a big mix of delicious dishes from all around the world. From local street food to fancy restaurants, there's something for everyone's taste buds. One of the special things about eating in Singapore is the hawker centers, where you can find yummy meals like Hainanese chicken rice and laksa.
But it's not just about local food. Singapore is a place where people from different countries bring their flavors and recipes. This makes the food scene really exciting and full of surprises. You can try Indian curries, Italian pasta, and many other kinds of food, all with a Singapore twist that makes them even tastier.
When you eat in Singapore, you're not just enjoying a meal – you're experiencing a mix of cultures coming together on your plate. It's a cool way that different traditions and flavors blend, creating new and yummy things to eat
Michelin Stars and Gastronomic Excellence
Singapore has undoubtedly made its mark on the world's culinary stage, with an array of Michelin-starred restaurants that have garnered international acclaim.
These establishments shine as beacons of gastronomic excellence, showcasing the city's dedication to delivering extraordinary dining experiences. The prestigious Michelin stars have not only elevated individual restaurants but have also positioned Singapore as a top-tier dining destination, drawing food enthusiasts from across the globe.
The presence of Michelin-starred establishments is a testament to the city's commitment to culinary innovation and its ability to bring together diverse flavors and techniques.
These restaurants offer a symphony of tastes, each dish curated with precision and passion. The recognition bestowed upon them resonates beyond their walls, contributing to Singapore's reputation as a hub for gastronomic delight.
On this food journey, Singapore's impact goes way beyond its borders. The city joining food service trade shows and global food events is super important. It's like showing off its amazing cooking skills to the whole world.
At these events, people get to see and taste a bit of Singapore's many different food traditions. They share their famous dishes and new, creative foods with everyone worldwide. What's cool is that these events also bring in new things from other places.
Like fresh ideas, different ingredients, and cool ways to cook. All this mixing together makes the food scene in Singapore even more exciting and delicious.
Street Food Heritage and Hawker Centers
One of the culinary treasures that make this city unique is its iconic hawker centers.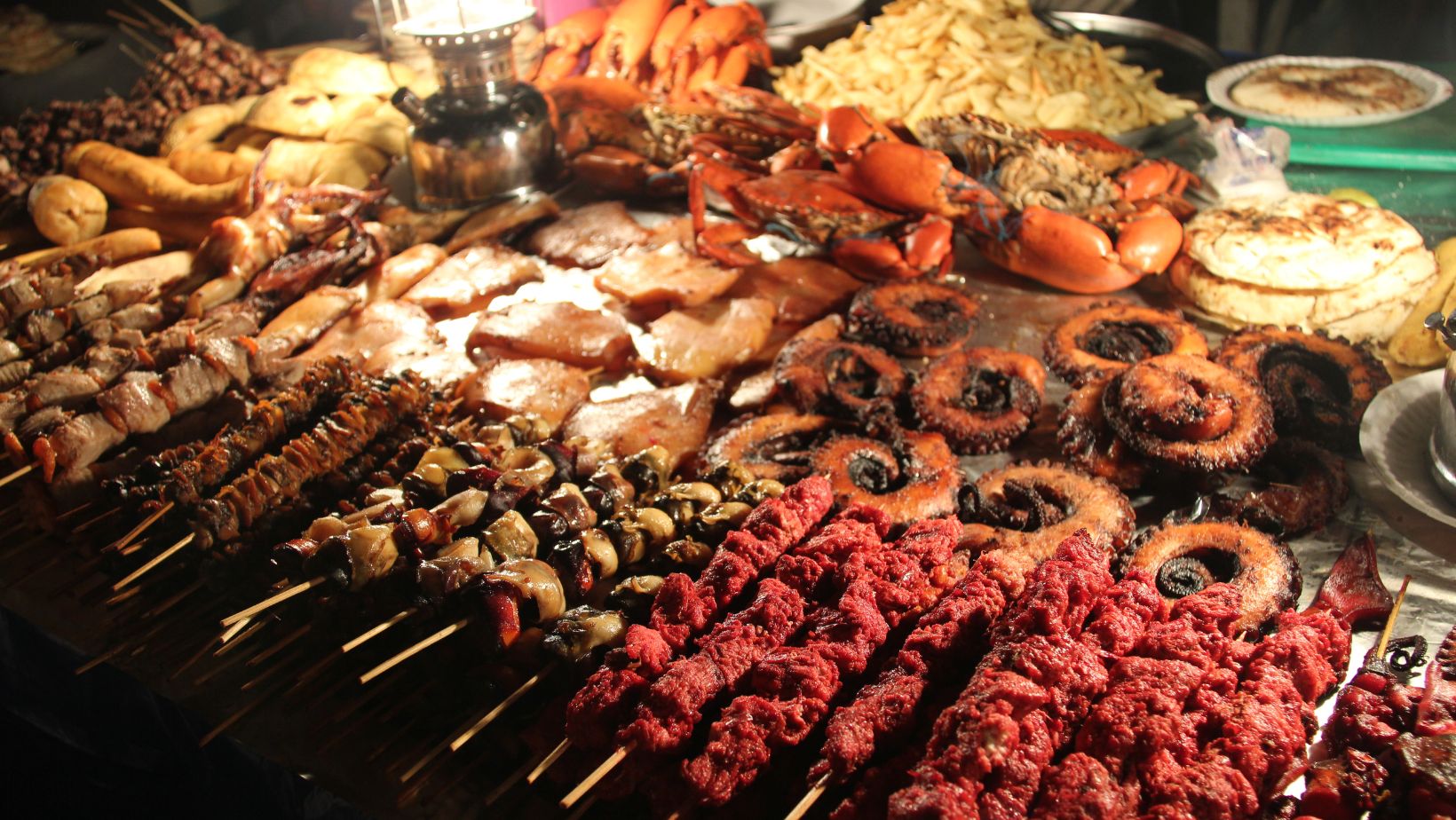 These vibrant hubs are more than just places to grab a bite; they are integral to Singapore's street food heritage.
Exploring Iconic Hawker Centers: Affordable Gastronomy
Hawker centers are where locals and visitors alike gather to experience the heart and soul of Singaporean cuisine. These bustling markets offer a treasure trove of dishes, each with its own story and flavor.
The beauty lies in their diversity – from fragrant Hainanese chicken rice to savory char kway teow, and from flavorful laksa to crispy roti prata. These culinary gems not only represent Singapore's cultural diversity but also showcase the incredible range of flavors that define the city's gastronomic scene.
Preserving Hawker Culture: UNESCO Recognition
The hawker culture is more than just a way of dining; it's a way of life. Recognizing its significance, UNESCO has designated Singapore's hawker culture as an Intangible Cultural Heritage of Humanity. This prestigious recognition is a testament to the deep-rooted connection between the city's people, their food, and the communal spirit that hawker centers embody.
A Legacy for Future Generations
Preserving the hawker culture is a commitment embraced by the Singaporean government and its people. Efforts are being made to ensure that these hawker centers remain vibrant and sustainable, passing down this rich heritage to future generations. Initiatives range from affordable rental schemes for hawkers to the promotion of hawker culture as a viable career option.
A Culinary Legacy
The hawker centers of Singapore offer more than just affordable and delicious food; they provide a glimpse into the city's soul. As you savor a plate of flavorful noodles or relish a perfectly cooked satay skewer, you become part of a tradition that has been nurtured over generations.
These hawker centers are not just places to eat; they are living monuments to a culture of culinary passion, community, and heritage that Singapore proudly shares with the world.
Emerging Food Trends in Singapore
Singapore's culinary landscape is a canvas that transforms with time, adapting to evolving tastes and innovative culinary ideas. The city's food trends reflect a dynamic blend of local preferences and global influences, shaping how both residents and tourists experience dining.
Sustainable Dining for a Greener Tomorrow
The awareness of environmental sustainability is growing stronger in Singapore. As of 2021, around 73% of Singaporeans consider sustainability when choosing where to dine1.
Restaurants and food establishments are increasingly sourcing ingredients locally (60%) and adopting eco-friendly practices to reduce food waste (54%). This commitment to sustainability not only benefits the environment but also adds a layer of freshness to culinary experiences.
Plant-Based Revolution
The plant-based movement is gaining momentum in Singapore, driven by health-conscious consumers and a desire for eco-friendly choices.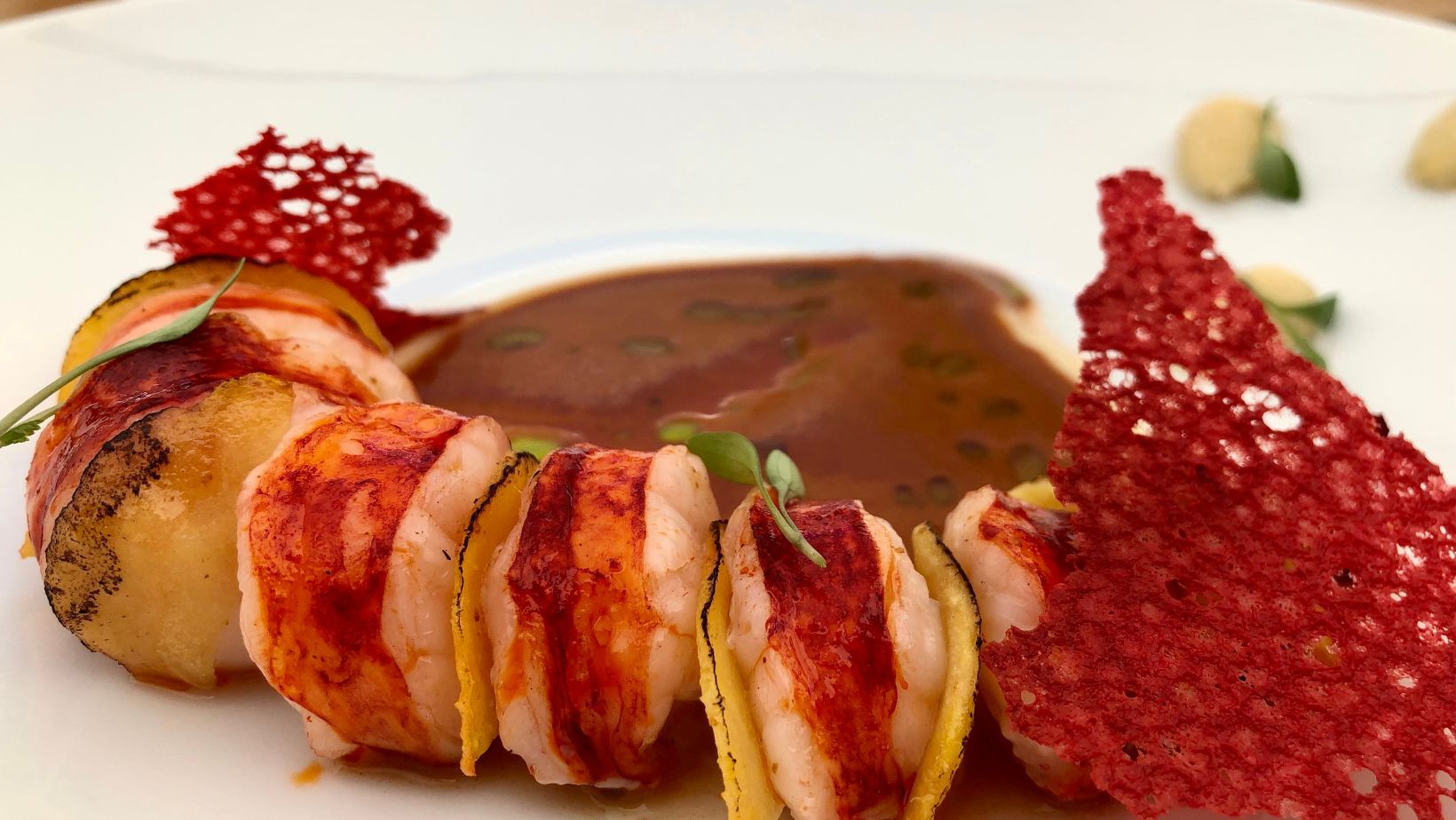 The number of vegan and vegetarian options in restaurants has increased by 76% in the past two years. Plant-based burgers and mock meat dishes have seen a surge in popularity, with a 98% increase in searches for these items. This trend reflects the changing attitudes towards food and a growing demand for diverse and nutrient-rich alternatives.
Fusion Creations: A Culinary Adventure
Singapore's multicultural identity is a treasure trove for culinary experimentation. The fusion of diverse flavors and cooking techniques has resulted in the rise of unique dishes that blend tradition and innovation. In the last year alone, searches for "fusion cuisine" have increased by 37%, showcasing the growing curiosity and willingness to explore unconventional taste combinations.
Changing Consumer Preferences: Local Meets Global
Singapore's open approach to global cuisine is evident in the evolving dining preferences. As people travel and explore international cuisines, the demand for authentic global flavors has increased. Searches for international cuisines like Thai, Korean, and Middle Eastern food have surged by 92%. This trend underlines the city's cosmopolitan nature and its role as a culinary crossroads.
Conclusion
This culinary tapestry is not just about food; it's a reflection of Singapore's identity as a melting pot of cultures. The evolution of food trends, from sustainable dining to fusion creations, showcases the city's willingness to embrace change while staying true to its roots.
As the world's gaze turns towards Singapore's gastronomic excellence, it's evident that the city has become a culinary capital that resonates on the global stage. From hawker stalls to high-end eateries, Singapore's Food and Beverage industry embodies innovation, authenticity, and a commitment to delivering exceptional dining experiences to residents and visitors alike.