Superior Snacks
Game night is one of humanity's best inventions, no question about it! Whether you host a bingo night, a LAN party, play charades, or some traditional board games, there's one thing you can't go without; great snacks!
Vegan, vegetarian, sugar-free, gluten-free; there are a lot of dietary requirements these days that might be an essential part of your guests' eating plans or habits.
Being a good host means making yourself aware of any restrictions or requirements beforehand and ensuring that all your guests are catered for. We've got some great ideas for you that cover every kind of snack anyone could ever want! Let's take a look.
Cinnamon Apple Chips
These are sure to be a hit with the health buffs in your group, but they're so delicious that everyone will love them! All you'll need is:
Two delicious golden apples
One and a half teaspoons of white sugar
Half a teaspoon of ground cinnamon
Preheat your oven to 225 degrees F. Thinly slice your apples and arrange them on parchment paper on a baking sheet. Mix together your cinnamon and sugar and sprinkle over the apple slices. Bake for 45 minutes to an hour; the apples are done when their edges start to curl. You can serve them plain or with dipping sauces.
Hot Artichoke and Spinach Dip
Chips and dip are a natural game night snack, and this dip is the one to beat them all. We recommend serving it with plain or salted nachos, but any chips will be fine as long as they're strong enough to hold up a good-sized pile of this delicious dip!
One package of cream cheese- softened.
Quarter cup mayonnaise.
Quarter cup grated parmesan.
Quarter cup grated romano cheese.
One clove of peeled and minced garlic.
Half teaspoon basil
A quarter teaspoon of garlic salt
One can artichoke hearts, drained and chopped.
Half cup frozen spinach, thawed.
Quarter cup grated mozzarella.
Preheat your oven to 350 degrees F. Mix the mayo, cream cheese, parmesan, romano, garlic, basil, garlic salt, and salt to taste. Stir in artichoke hearts and spinach. Transfer this mixture to a greased baking dish and top with the grated mozzarella. Bake the dip for 25 minutes, until the mozzarella is bubbling and golden brown, then serve hot!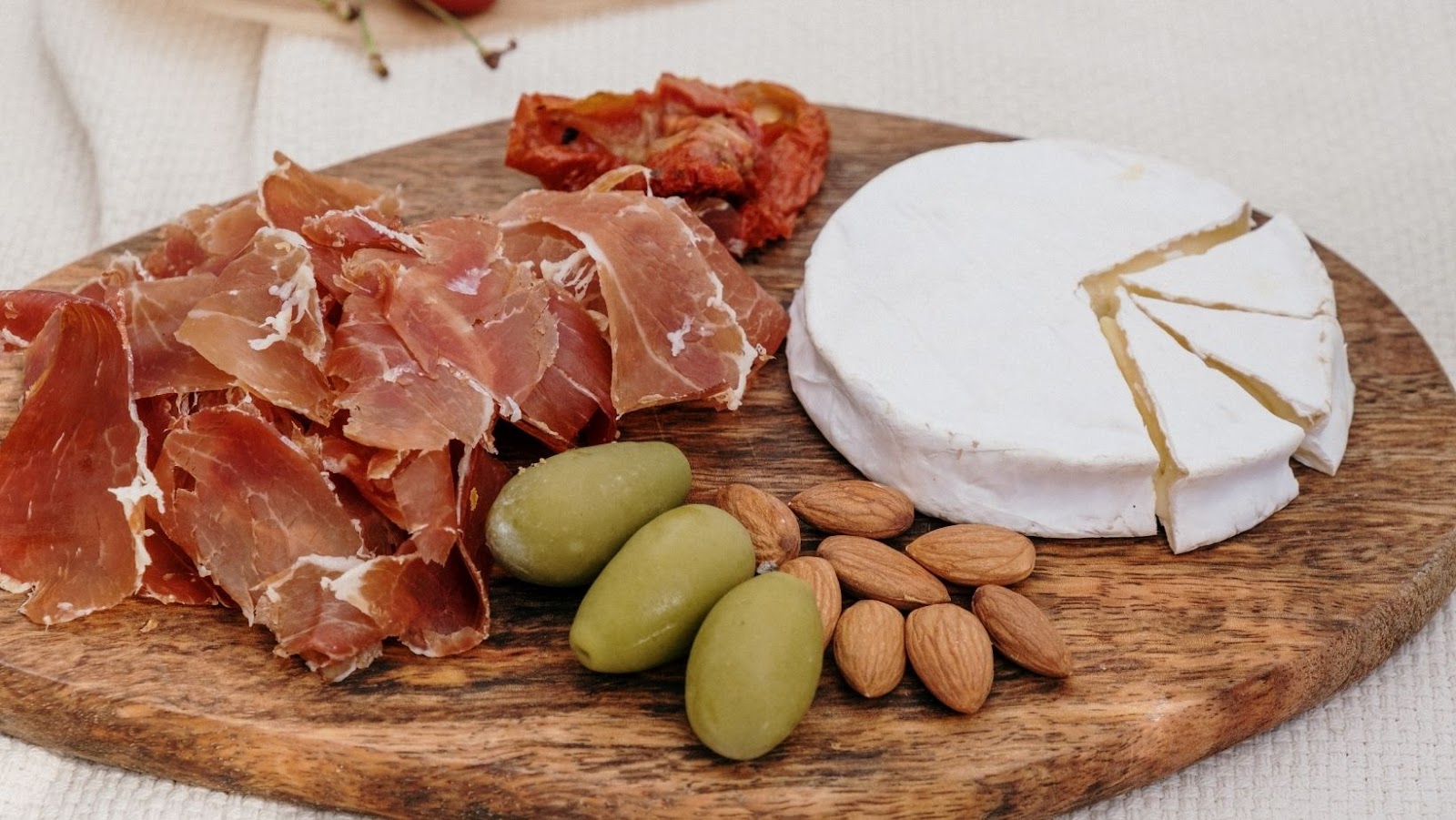 Charcuterie Board
Oh, the classic charcuterie board. There are so many variations on this epic snack platter; the traditional meat and cheese, fruits and nuts, chocolates, veggies…you name it; if it can fit on a charcuterie board, you can serve it!
This is a wonderful option for serving little snacky bits of food that will suit a wide range of tastes and dietary requirements. Our only piece of advice is to keep meats and meat products away from the veggies if you have any vegans or vegetarians attending, and nuts away from everything else if there's anyone attending who might have a nut allergy.
Candy Corn Dogs
Anything chocolate is infinitely improved by wrapping it in batter and deep-frying it on a stick! This is undoubtedly not a health-conscious option, but the gooey, melty, hot chocolatey goodness that is this snack is well worth indulging in. You can use almost any candy bar that is soft enough to skewer, but we recommend Milky Ways or Snickers. You'll need:
One and a half cups of all-purpose flour.
Four and a half teaspoons of baking powder.
One tablespoon of white sugar.
One tablespoon of brown sugar.
One-eighth teaspoon salt.
One-eighth teaspoon cinnamon.
One large egg.
Half a cup of water.
Half cup milk.
A quarter teaspoon of vanilla essence.
Vegetable oil for frying.
24 fun-size candy bars.
Skewers.
Icing sugar.
First, whisk together the first six ingredients on the list. Next, whisk egg, water, milk, and vanilla together in a separate bowl, then add to the dry ingredients and mix until combined. Heat the vegetable oil to 375 degrees in a pot or skillet. Skewer the candy bars and dip them into the batter, then fry them until golden brown. Dust with icing sugar and serve still warm.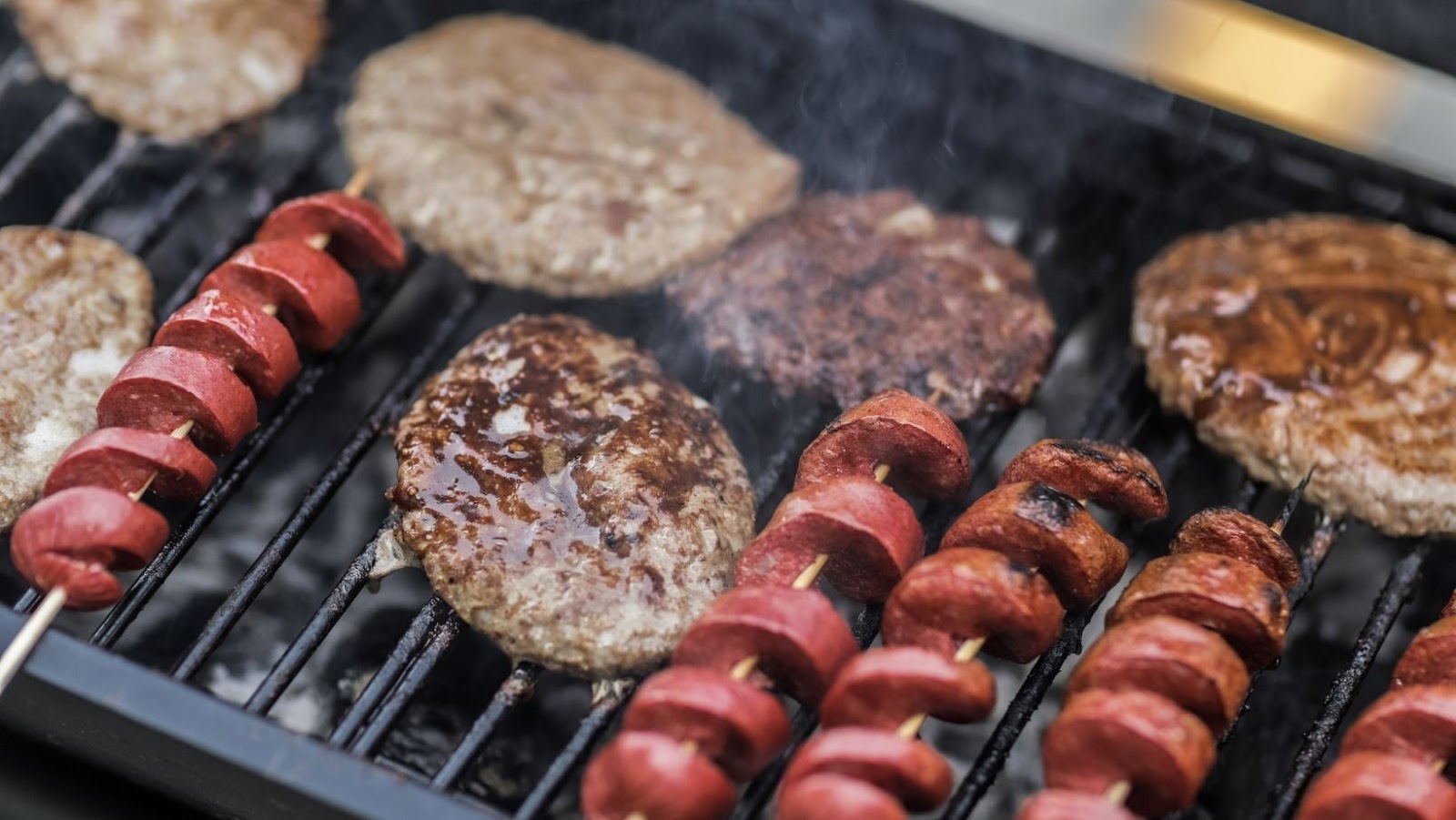 Apple and Gouda Pigs in a Blanket
This is a fun twist on the traditional pigs in a blanket recipe. They're simple, quick, and easy to eat with one hand while the other is rolling the dice. You'll need:
One tube of crescent rolls.
One small apple, peeled and thinly sliced.
Six thin quartered gouda slices.
24 mini smoked sausages.
Honey and mustard dressing.
Preheat your oven to 375 degrees F. Unroll your pastry and separate it into eight triangles; cut each of these into three. Place an apple slice, a cheese slice, and a piece of sausage onto each triangle and roll closed. Bake for 10 to 15 minutes or until the pastry is golden brown, and serve with honey and mustard dressing or sauce of your choice.
Wrap Up
Your game night will be a sure hit with these snacks on the table. The best game nights have the best snacks, after all!