Silverfort, the leading provider of Identity Threat Protection, has recently announced the closing of a Series C round of funding worth $65m. The funds will further develop the world's first unified identity threat protection platform.
This platform will be designed to help protect organisations from the ever-growing cyber security threats. In this article, we will look at what this platform offers and explore why this is a major step forward in identity security.
Background on Silverfort
Silverfort is a cybersecurity startup from Israel with a mission to protect organisations from identity-based cyberattacks. Our technology uses the most advanced machine learning algorithms, fraud prevention tactics, and behaviour analytics. It's designed to ensure that access points are secure and user identities are authenticated quickly and accurately.
Silverfort provides an innovative solution for combating identity-threats, which can cause major financial harm and extensive losses in data, reputation, and more. It provides automated detection and blocking of advanced attacks that leverage stolen credentials — such as ransomware, phishing attacks, account takeovers, targeted malware campaigns and more — while maintaining the same user experience people expect in today's digital world.
Silverfort is backed by leading VCs including Lightspeed Venture Partners and Ourcrowd, with total funding of over $30 million to date. We're focused on developing the world's first unified identity threat protection platform — extending beyond single approach solutions like multi-factor authentication (MFA) or endpoint security solutions for complete protection against identity threats.
Silverfort is a cybersecurity startup from Israel with a mission to protect organisations from identity-based cyberattacks.
Overview of Series C Funding
The funds raised in the Series C funding round will be used to develop a comprehensive identity protection platform that connects people in the physical and digital realms to maintain their security. The platform leverages cutting-edge technology, such as biometric authentication, AI-driven data analysis, keystroke analysis and so on, to give customers comprehensive identity protection with unprecedented accuracy.
The funds will also enable the company to pursue aggressive business development strategies with key industry partners. In addition, the platform will be launched in various countries and connect customers worldwide — creating an integrated identity protection approach that empowers individual users on a global scale.
To realise our vision of creating a unified identity threat protection platform across all industries, we plan on using this round of investment for product engineering (building features including biometric authentication, user fraud and risk detection capabilities); expansion into additional markets; customer success; and marketing campaigns targeting users within specific markets. We believe this combination of initiatives will lay the foundation for future growth.
Silverfort Raises $65m Series C for World's First Unified Identity Threat Protection Platform
Silverfort, a cybersecurity company that provides unified identity threat protection solutions, recently announced that it has raised a $65 million Series C funding round. This funding will further develop Silverfort's platform, designed to provide its customers with the most comprehensive identity protection solution.
Let's explore the features of Silverfort's platform to understand its potential better.
Overview of the Platform
Silverfort's Platform provides an integrated solution to protect organisations against cyber threats. With the Silverfort platform, organisations can detect and respond to threats more effectively.
The platform is based on a predictive, adaptive security model that combines several layers of protection such as user identity verification, machine-learning algorithms and behavioural analytics. By establishing trust between users and applications, the Silverfort platform reduces the risk of data breaches due to compromised credentials.
Using advanced authentication technologies such as biometrics, single sign-on (SSO), multi-factor authentication (MFA) and traditional authentication factors such as passwords, Silverfort also enables organisations to secure access across all resources from any device. In addition, the platform provides continuous security monitoring and real-time alerting for all identities and accounts connected to an organisation's network or applications.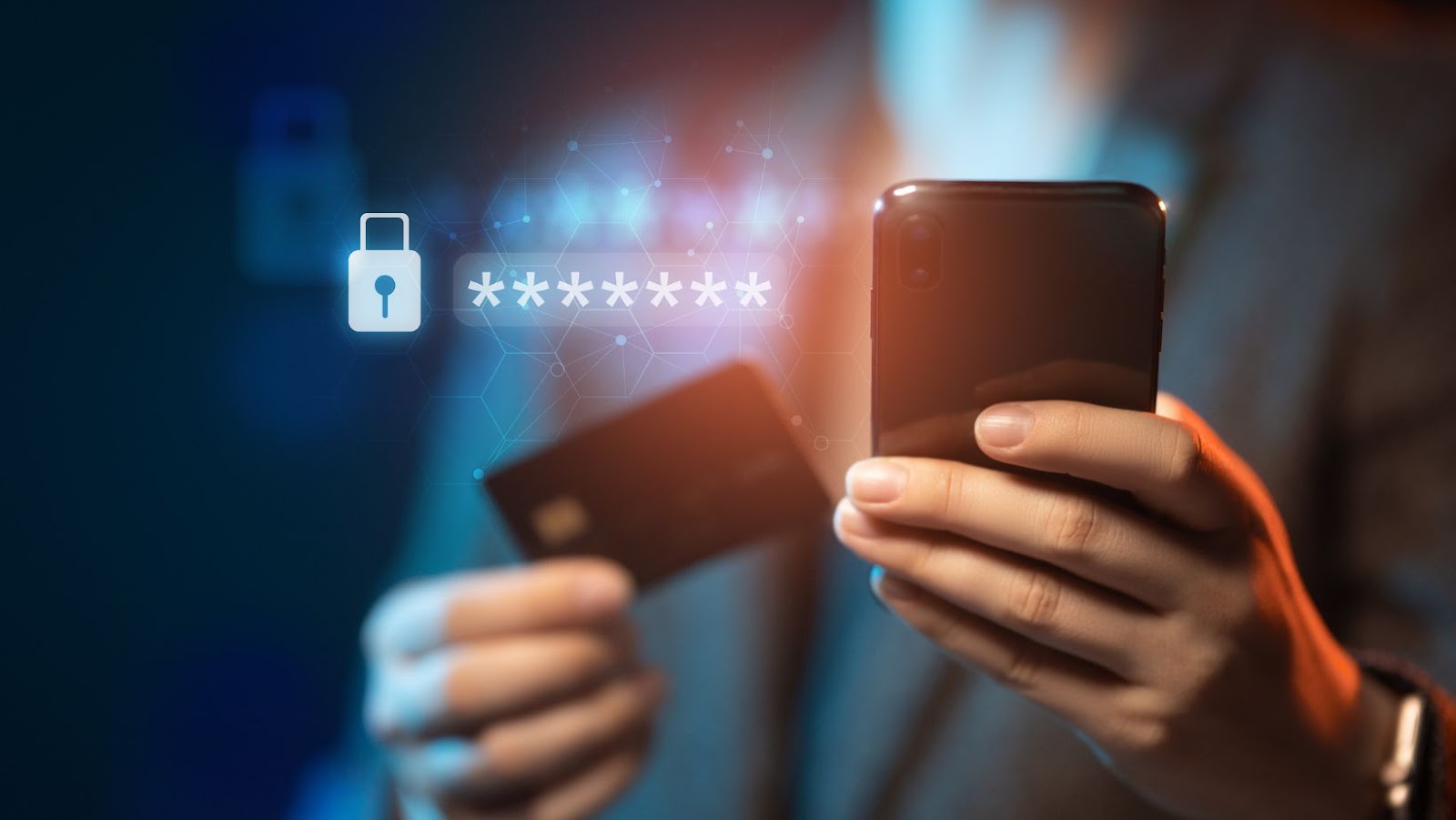 With its granular access governance capabilities, Silverfort allows organisations to gain total visibility into user activity and identify potential anomalies or malicious behaviour. In addition, its continuous assessment capabilities enable enterprises to continuously verify their user identities are accurate and compliant with policy changes. Finally, its comprehensive integration capabilities allow seamless integration with other security solutions within an organisation's environment providing a comprehensive approach to protection against cyber threats.
Benefits of the Platform
Silverfort's unified identity threat protection platform is designed to help organisations protect their digital assets and eliminate complex passwords. Organisations who adopt Silverfort's platform enjoy enhanced protection against cyberattacks, improved user authentication processes, and improved authentication response times and outcomes.
Organisations who use Silverfort's platform reap the following benefits:
Secured devices: By using the platform, organisations can securely protect their digital assets by gaining an always-on layer of security for devices with or without an agent. Devices with agents can remain secure even if stolen or compromised.
Secure access: Organisations gain secure access to services and applications inside and outside the network without VPNs. They also benefit from two-factor authentication (2FA). Enhanced security measures enable organisations to control which users need what level of access under different conditions.
Real time visibility: With a single console, organisations can monitor all types of user activities simultaneously, providing a real-time view into traffic patterns, risks and hardened networks.
Remediation Automation: Organisations gain remediation automation capabilities that significantly reduce risk exposure by automating policy enforcement based on intel gathered by the platform in real time. This enables organisations to detect risks and act upon them to reduce or mitigate them altogether within seconds after detection.
The funds will also enable the company to pursue aggressive business development strategies with key industry partners.
Investors
Silverfort recently announced its Series C funding of $65 million to develop the world's first unified identity threat protection platform. The round was led by Vista Equity Partners, with participation from bold-names such as Tenaya Capital, S Capital, Vertex Ventures, and others.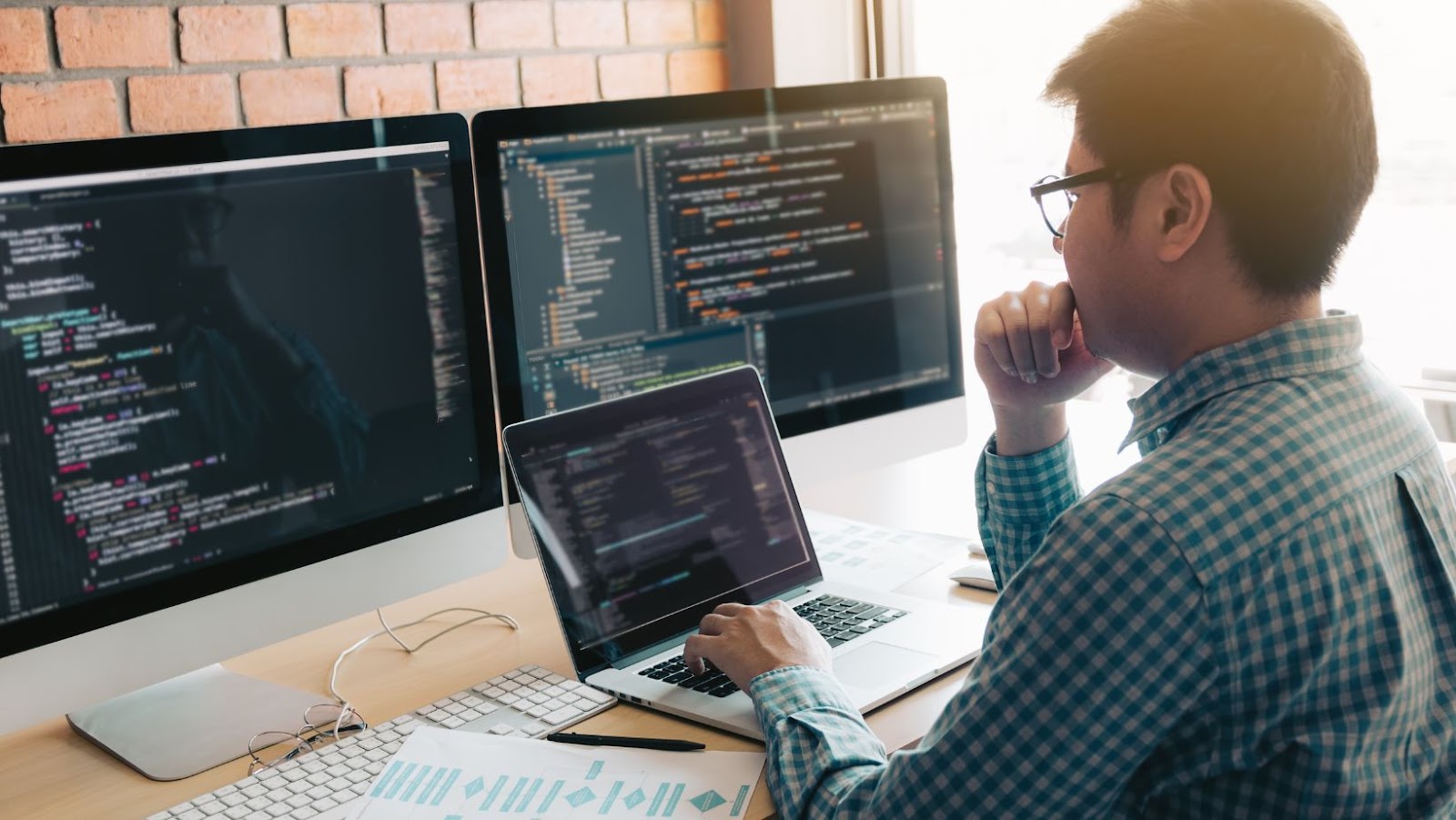 Silverfort announced its partnership with Microsoft and the integration of Silverfort's identity threat protection platform with the Microsoft Identity family of offerings.
List of Investors
Several investors have backed the world's first unified identity threat protection platform with early-stage financing, late-stage investments, and venture debt. These investors include sovereign funds, large technology-focused venture capital firms, and strategic institutions that recognize the need for improved identity and credential security solutions.
The list of financial backers includes:
Sovereign Wealth Funds: The Abu Dhabi Investment Office (ADIO), DIC Ventures and Crescendo Ventures.
Large Venture Capital Firms: Draper Nexus Ventures, KB Investments, CRV and Battery Ventures.
Corporate Strategic Partnerships: Microsoft Accelerator – London & Berlin; Samsung NEXT; Onfido; Credit Suisse; IBM Partner Ecosystem; Visa Global Cybersecurity Insurance Program; Citi Treasury Prime Services & Worldlink Financial Services.
The funds raised will be used to continued development of the world's first unified identity threat protection platform to improve security protocols across multiple industries by providing a comprehensive understanding of risk posture and compliance best practices relating to credentials such as passwords, mobile devices, biometrics, social media accounts, key management systems and regulatory frameworks.
Impact of the Investment
The funds generated through the investment will be used to develop the world's first unified identity threat protection platform. This platform is designed to provide organisations with greater transparency, visibility, control of their digital identities and access to prevent cyber threats. Additionally, with this investment, organisations can mitigate risks faster by leveraging intelligent detection methods.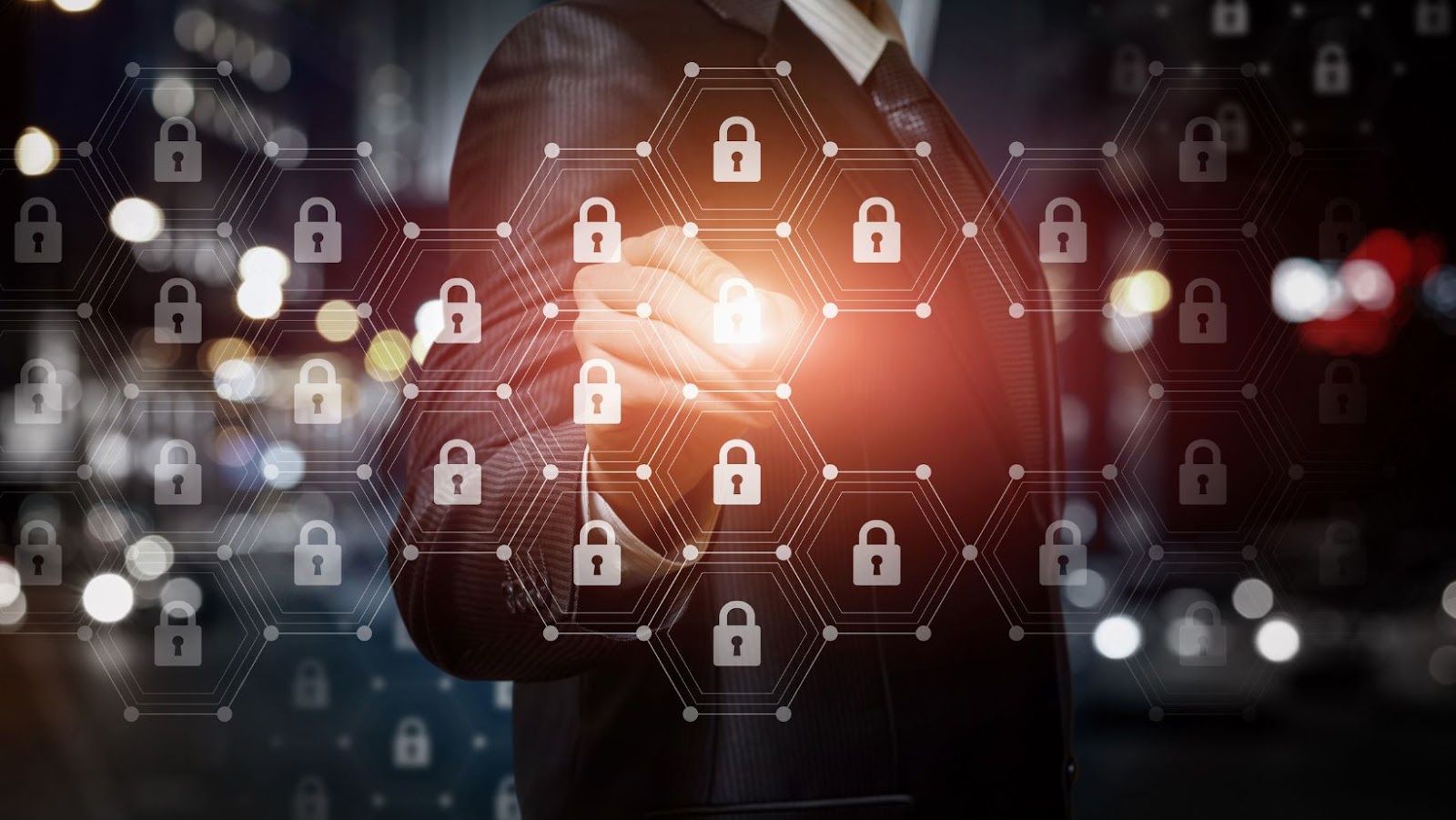 The platform also provides an overview of user activity for more efficient reporting, providing customers with data-driven insights into their security posture. The enhanced capabilities of the newly developed platform are expected to significantly improve an organisation's ability to evaluate and address threats across all channels such as web, app, email and others.
Moreover, the platform has built-in automated compliance that simplifies how businesses comply with global privacy laws like GDPR, CCPA, etc. Equipping companies with better monitoring abilities for privileged users & admins in SaaS applications & cloud applications increases overall security of an organisation environment by reducing potential vulnerabilities.
Finally, another key benefit of this investment is savings in time costs through automation as manual processes are replaced during cyber security threat detection & alerting process to remain compliant & secure at all times.
Use of Funds
Silverfort has raised a $65 million Series C funding to develop the world's first unified identity threat protection platform. The new funds will enable Silverfort to expand into new markets and accelerate the innovation of its platform to defend against the most sophisticated and evolving threats.
Let's explore how Silverfort plans to use the new funds.
Silverfort has raised a $65 million Series C funding to develop the world's first unified identity threat protection platform.
Plans for the Funds
The funds will be used to develop the world's first unified identity threat protection platform. This platform includes comprehensive identity, behavioural analytics, machine learning and power automation technology, which will detect and eliminate threats before they cause damage to consumer's valuable digital assets.
The platform leverages proprietary algorithms and artificial intelligence systems to detect anomalous behaviour linked to fraudulent activities on networks containing hundreds of billions of digital identities. In addition, the funds will allow us to upgrade our existing technology and analytics tools, build upon our existing datasets, extend into new devices such as mobile and IoT-based devices, and ensure the rapid deployment of these platforms across key geographies in Europe, Asia and the United States.
The team also plans to utilise the latest advancements in blockchain-based technologies for secure transaction verification across borders worldwide ensuring maximal trust amongst users. Finally, the funds would serve as a much-needed impetus for us to shine a light on suspicious online activities by introducing ultimate transparency into our systems achieved through public blockchain ledgers with strong authentication protocols offering greater security for our customers.
Expansion of Platform
The funds from this investment will be used to expand the capabilities of the world's first unified identity threat protection platform. The platform, currently in its beta version, is being developed to provide real-time identity threat protection for organisations of any size. In addition, it is designed to identify, report and enable the investigation of malicious activities associated with user accounts that could result in financial or reputational damage.
This partnership will further develop our platform by bolstering our team's resources and capabilities to launch a suite of products that spans multiple categories, such as credit monitoring and automated fraud detection. Additionally, we plan on conducting market studies and expanding into new product offerings related to fraud prevention, risk management and data security.
The platform will be designed to apply machine-learning algorithms to detect anomalous behaviour across many accounts inside and outside an organisation's network. This allows us to quickly identify emerging threats— providing indicators rooted in clear usage patterns and context— eliminating false positives or irrelevant alerts. In addition, advanced techniques including deep learning analysis and AI-augmented data correlation research can deliver seamless proactive insight into potential sources of abuse across millions of user profiles without any manual intervention required from customers or personnel.
tags = Silverfort, Unified Identity Threat Protection platform, Series C, IAM tools, israelbased silverfort 65m series partnerskearyventurebeat, Raises $65m, holistic identity security