Ifeoma Ozoma is a Pinterest whistleblower who is leading the way for tech workers to speak out. After her experience of discrimination, racism and unequal pay at Pinterest, she is determined to give a voice to those in the tech industry who feel they have none.
Her story is a powerful reminder that, despite the challenges, it is possible to stand up for what one believes in and make a difference in the workplace.
Overview of Ifeoma Ozoma's Story
The inspiring story of Ifeoma Ozoma began in Nigeria, where she was born and raised. After graduating from secondary school, she moved to the United States to study at the University of South Carolina. Ozoma quickly advocated for equality within American education and underrepresented groups in the tech industry. In 2019, Ozoma started working for Pinterest as its Manager of Public Policy and Social Impact, becoming the first Black woman to serve in a senior position at a major tech company.
However, despite her professional successes, Ozoma faced significant pushback from her former employer Palantir Technologies when she spoke out about their reprehensible labour practices in 2020. Nevertheless, despite myriad threats and criticism from some company executive team members, she persisted in speaking out against unequal treatment towards Black employees on social media.
Her story represents hope and strength in the face of adversity; it demonstrates how even when faced with cruel opposition or bigotry, individuals can still persevere against all odds. Through her advocacy work and subsequent coverage by multiple news sources worldwide, Ifeoma Ozoma has catalysed real change within corporate America by raising awareness about issues diverse populations face within these spaces.
Ifeoma Ozoma is a Pinterest whistleblower who is leading the way for tech workers to speak out. After her experience of discrimination, racism and unequal pay at Pinterest, she is determined to give a voice to those in the tech industry who feel they have none.
Pinterest Whistleblower Ifeoma Ozoma Has a New Way for Tech Workers to Speak Out
Ifeoma Ozoma, the Pinterest whistleblower, has become a champion and source of inspiration for tech workers everywhere. Her courageous decision to speak out against the racism and gender bias she experienced as a Black employee has empowered many and highlighted the unjust practices that some tech companies have in place.
But before she was a whistleblower, Ozoma was an ambitious, hard-working employee with a remarkable track record. So let's look at how she got to this point in her story.
Ozoma's Early Career
Ifeoma Ozoma's career journey began as a summer and after-school intern at the Capgemini consulting firm, a Fortune 500 company in Silicon Valley. There she gained valuable experience working at the interface of government and industry. She gained exposure to areas ranging from public utility policy, health care, transportation, renewable energy, and more. Through this experience Ozoma got an opportunity to work in multiple capacities: Research & Analysis on public outreach campaigns; Corporate Social Responsibility; Proposal Writing; Program Evaluation & Design; and Data Analysis & Modeling.
In addition to her consulting engagements at Capgemini, Ifeoma also took on various other leadership roles in her spare time, notably as an Hult Prize Ambassador for Harvard University. She worked with teams worldwide helping them launch their startups focused on eliminating extreme poverty by 2030. From her successes in both these programs—work for for-profits and nonprofits—she could take what she had learned towards advancing policies that would alleviate suffering from exploitative labour practices worldwide.
In 2013, Ozoma went even further professionally by launching her multi-disciplinary consultancy called FORCE4Good that caters specifically to mission-driven organisations such as NGOs and foundations looking for ways to right policy wrongs targeting corporate social responsibility practices abroad. Her work has won accolades both domestically (winning the US Department of State's Global Connects Challenge award) and internationally (recipient of The Bridging Award presented at SXSW 2018), further bolstering her presence within the industry worldwide while helping drive positive change globally with each new venture she partakes in today.
Ozoma's Experience at Pinterest
Ifeoma Ozoma is a thought leader, entrepreneur, and advocate in the tech world. She most recently gained notoriety for her experience as a public policy associate at Pinterest. After joining Pinterest in 2018, Ozoma quickly identified and highlighted a work culture of unequal pay and lack of diversity. She raised questions about the company's policies and pushed for equitable practices such as dismantling a biassed performance review system that disadvantaged employees of colour. Her advocacy for her rights as a female worker led to an investigation into systemic abuses at Pinterest – paving the way for greater diversity in the tech industry.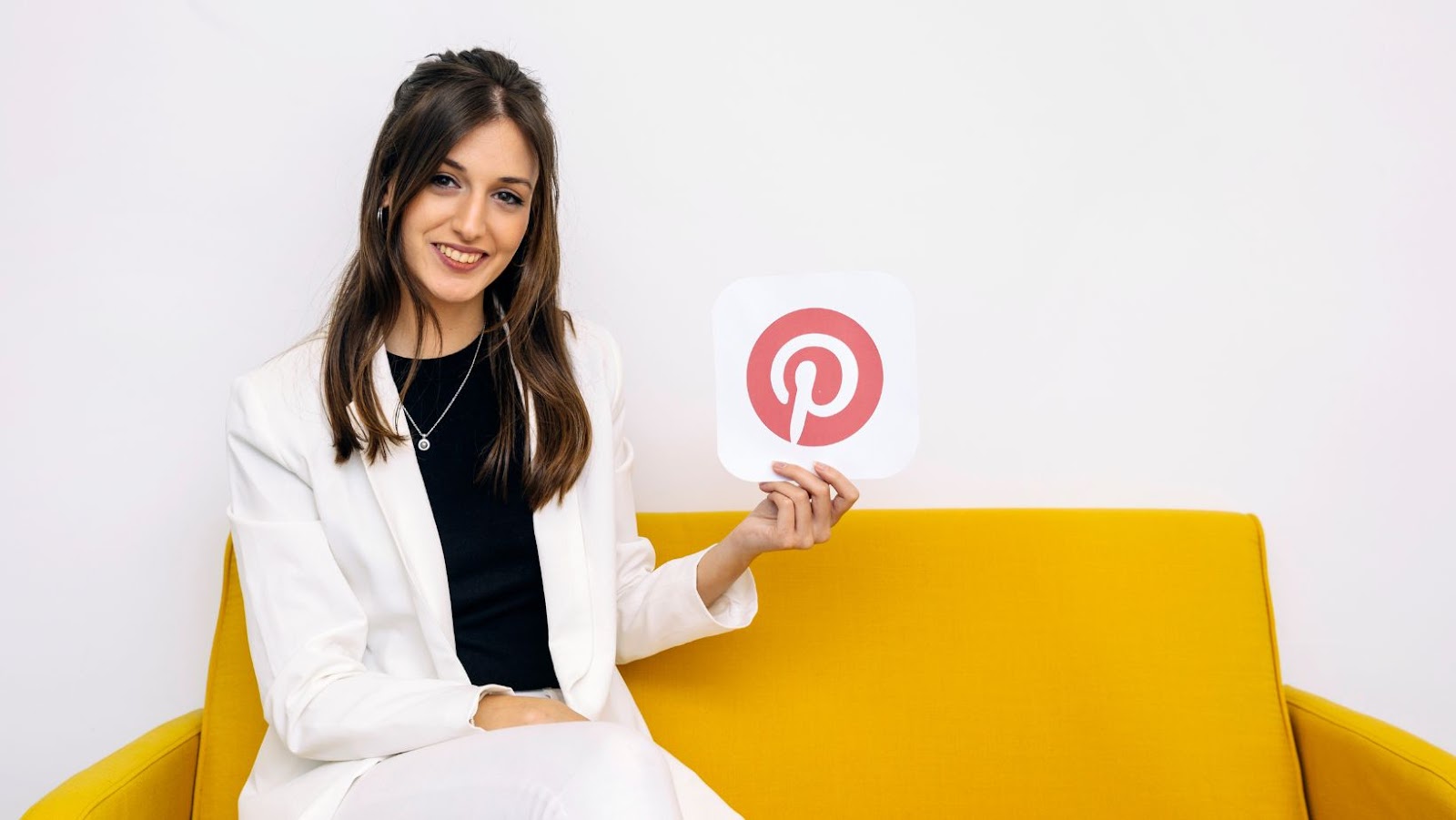 Ozoma's efforts have led to extended accountability from Pinterest from areas like board composition, pay disparities, and workplace culture beyond those she challenged at the organisation. Ozoma has also leveraged her experience to continue advocating for workplace equality, founding her nonprofit, Our Lotus Urth, to help marginalised groups find their voice within corporate spaces by providing mentorship and resources focused on career growth in STEM fields. As her work continues to stir up conversations across the tech industry on inequitable practices within workplaces – one thing remains true – Ifeoma Ozoma's advocacy has paved the way towards greater equality in technology.
Ozoma's New Way for Tech Workers
Ifeoma Ozoma, the Pinterest whistleblower who brought attention to issues of unequal pay and systemic racism at the company, has a new way for tech workers to speak out and ensure their voices are heard.
Her new way, which she calls 'tech worker activism', empowers tech workers to create a more equitable and just workplace.
Let's take a look at how Ozoma's tech worker activism works.
Ozoma's New Platform
In June 2020, Ifeoma Ozoma – a former Deputy Director at the White House Office of Science and Technology Policy – launched an online platform to connect tech workers with companies that value their labour and provide better working conditions.
Dubbed "Ozoma's New Way for Tech Workers", the platform provides reliable information about job listings and offers contract negotiations to ensure tech workers receive fair compensation. It also gives access to resources to help workers make informed decisions about their career paths.
The platform enables tech-workers to:
Filter job postings according to criteria such as equity policies, parental leave or workplace diversity focus.
Take advantage of free pro-bono contract negotiation services when signing with a company or evaluating an offer.
Receive support from experienced professionals who understand the technical aspects of job postings.
Access internal networks from companies specialising in diversity outreach initiatives and other areas helpful for career growth.
Ozoma's New Way for Tech Workers promises that companies which commit to more equitable practices will become certified employers – allowing them equal footing with traditional employers while offering employees more assurance of equitable treatment from day one (and beyond).
Ozoma's Advice for Tech Workers
Ozoma's advice is clear — don't sit back and expect the industry to provide solutions to the existing inequities. "We have to be the ones to create solutions and find our ways forward," she says. It's not just the tech industry, either. "Injustice doesn't only happen in technology, it happens everywhere. This isn't a problem exclusive to technology, and people of colour aren't a monolith — we come from different backgrounds and experiences."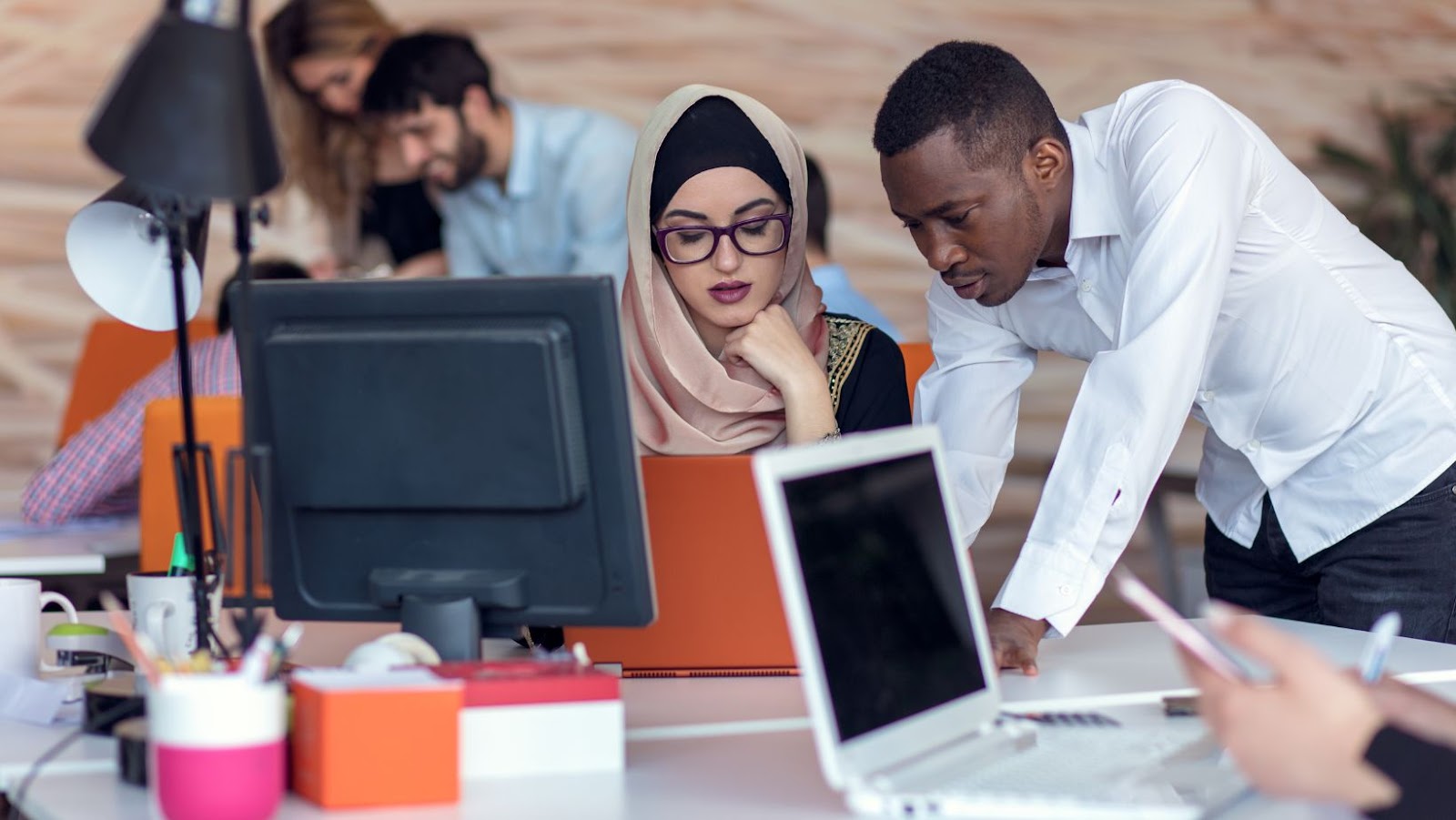 Ozoma urges tech workers to think about their role in creating change within their organisations by actively engaging with decision-makers about creating solutions that work for everyone. Firstly, she suggests having tough conversations about underlying inequality issues such as implicit bias, for example challenging when assumptions are made about employee capabilities based on race or other factors. Secondly, Ozoma encourages looking critically at opportunities within the organisation "above the line of code" such as in product management and executive roles obtaining data on diversity dynamics and ensuring they represent an equitable mix of backgrounds throughout the company.
Finally, Ozoma advises employees to push themselves out of their comfort zone and champion progressive projects that benefit underrepresented groups such as mentorship programs or initiatives like career days where potential employees can get an inside look into what those careers look like first hand. Ultimately, equal representation should be embedded into the values of an organisation so that it doesn't become a special project most people forget over time. Instead innovation within organisational cultures across tech industries can only benefit everyone involved when all are taken into account holistically in decision making processes at all levels throughout companies.
Impact of Ozoma's Story
Ifeoma Ozoma's story of speaking out against Pinterest's toxic workplace culture has sparked conversations around how tech workers can drive corporate change. Ozoma's story has become an important example of how speaking up can create more equitable workplaces, and how the tech industry must do better.
Ozoma's story has the potential to empower more tech workers to stand up for their convictions and advocate for change, but there is still a lot of work to be done.
Ozoma urges tech workers to think about their role in creating change within their organisations by actively engaging with decision-makers about creating solutions that work for everyone.
The Response From Tech Industry
Ifeoma Ozoma's story of facing discrimination, exclusion, and bullying within the tech industry has sparked a wave of reactions from leaders and go-getters alike. Many tech companies and entrepreneurs have committed to combating racism and prejudice. Employees at two of the organisations Ozoma mentioned in particular, Pinterest and Slack, have pooled together to voice their solidarity with her.
Pinterest released an email from its CEO Ben Silbermann stating, "The team is immediately taking action on some items in Ifeoma's story." In addition, in response to Ozoma's account of inadequate global support mechanisms for Black or African American employees with reactions being overlooked or ignored due to cultural bias, the company has introduced a confidential survey for employees of colour to share their feedback regarding potential bias against them.
Slack has also announced new initiatives to foster greater inclusion and equity in the workplace. For example, the organisation has indicated revising its policies regarding staffing decisions, such as bringing in a third-party assessor to review candidate pipelines and increasing pipeline diversity by encouraging women and non-binary candidates. In addition, Slack's leadership also expressed that they would create a company-wide discussion on how best to foster an inclusive workplace culture.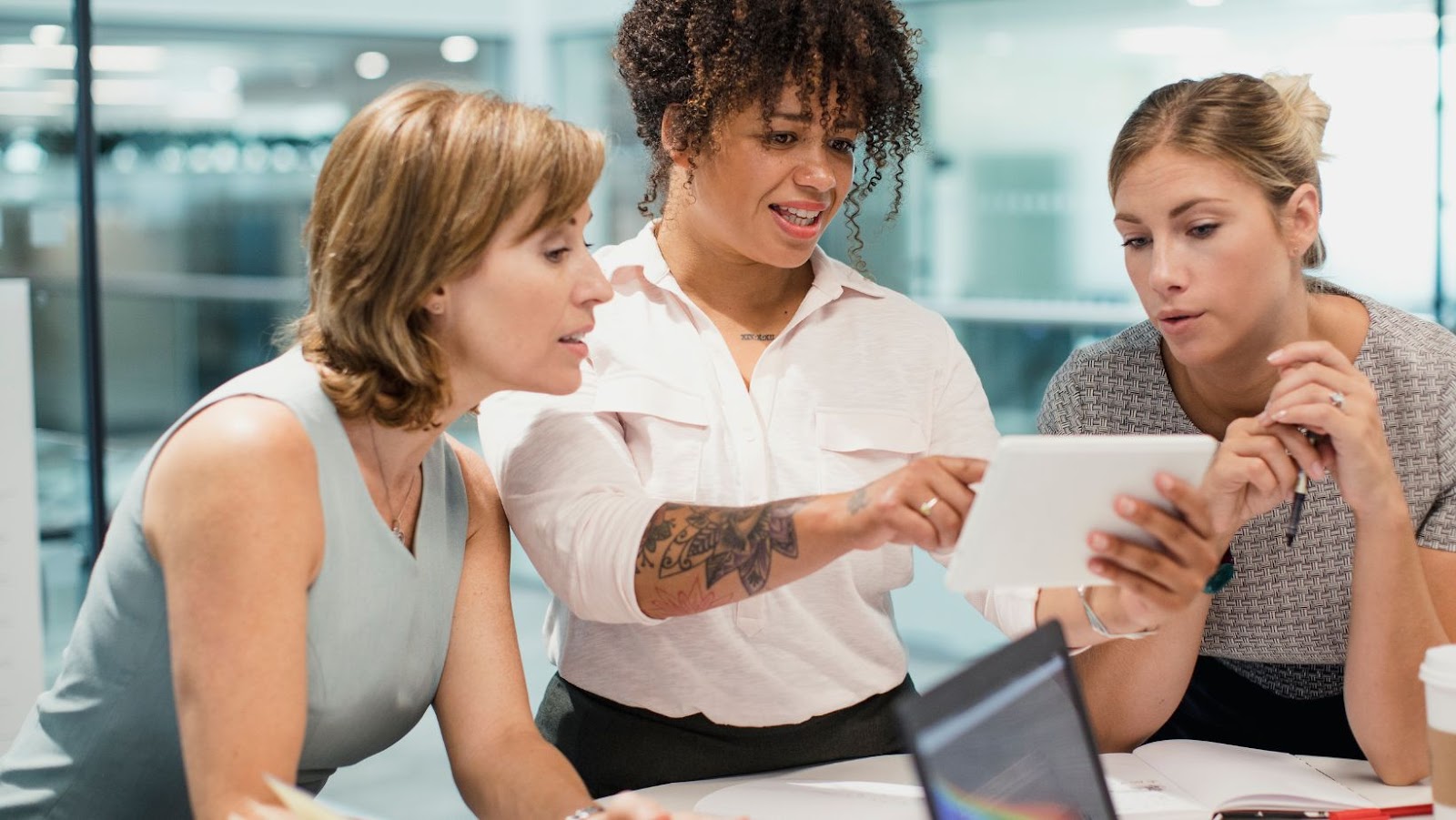 Ozoma's story resonated deeply with many who work in the tech industry, sparking dozens of other first-hand accounts across Twitter using #MyTechStory and #DearTechTwitter from those eager to share their experiences and lend their support towards making tech more inclusive for everyone overall.
Ozoma's Message of Hope
Ifeoma Ozoma's story has become a powerful symbol of strength and perseverance. Through her dedicated advocacy work in the tech sector, Ozoma is championing for greater racial and gender equity. As one of the few women of colour in the technology field, she has become a role model for many, sharing her personal story with courage and hope to inspire others to pursue their dreams and speak out for justice.
Ozoma's message encourages us all to look beyond our circumstances and educate ourselves about the effects of racism worldwide. It also emphasises that we must all do our part to hold those in positions of power accountable for their treatment of diverse communities and push them to create meaningful change. Moreover, Ozoma reminds us that we must stand together in solidarity if we want real progress.
Her voice has brought much-needed attention to the real issues facing people of colour in tech, sparking conversations about workplace discrimination, pay equity and systemic racism within STEM fields. As more powerful individuals use their platforms to speak out against inequity and make companies accountable for their actions, it is hoped that organisations will continue taking steps towards true diversity – creating an equal playing field where everyone is given an equal chance at success regardless of gender or identity.
Through stories like Ozoma's, we learn resilience can build stronger futures for generations to come if only we are willing to listen with open hearts and minds.
tags = the Tech Worker Handbook, passed the California Assembly in August, testified before a Senate subcommittee Tuesday, ifeoma act californiaeliascnbc ozoma tech handbook