Optimove, a leading customer engagement and marketing automation platform, has announced a $75 million Series C funding round. This puts the total equity funding of the company at $125 million.
This new investment will allow Optimove to enhance its intelligent customer engagement technology further, making it easier for brands to personalise customer experiences and deliver AI-mapped customer journeys at scale.
What is Optimove?
Optimove is an AI-powered Relationship Marketing Hub that helps brands of all sizes deliver highly personalised customer experiences at scale. With proprietary machine-learning algorithms at their core, Optimove's data-driven marketing solutions and services enable smarter, more refined interactions while delivering market-leading results.
Leveraging real-time customer data, Optimove's solution provides deep insights into a brand's entire customer base, empowering marketers to explore a broad range of advanced use cases like dynamic segmentation and journey mapping through an easy-to-use interface. Optimove issues automated optimization campaigns to move customers further along their desired journeys and helps the brand determine meaningful metrics to monitor the success of its relationship marketing efforts. In addition, Optimov'es AI algorithms continuously scan a brand's database to detect any new trends or changes in customer behaviour that can be considered when determining algorithmic recommendations for marketing campaigns.
Through this combination of powerful technology and strategic marketing expertise, Optimove helps ensure that every customer gets the personalised experience they expect from your brand whenever they engage with it.
Optimove is an AI-powered Relationship Marketing Hub that helps brands of all sizes deliver highly personalised customer experiences at scale.
How Has Optimove Helped Brands Deliver AI-Mapped Customer Journeys and Personalization at Scale?
Optimove is an AI-driven customer experience platform, empowering brands to deliver personalised experiences at scale. Optimove uses cutting-edge customer journey mapping and AI-powered optimization technology to help businesses hyper-personalise customer relationships across multiple channels and touchpoints.
Traditionally, brands need to manually create intricate customer journey maps and target those journeys promptly, which can be challenging and costly. With Optimove's AI-mapped customer journeys and personalization at scale solution, marketers can easily design personalizations tailored to specific customer segments without the complexity or time investment associated with manual deployment.
Optimove has addressed this challenge by combining predictive analytics with journey building capabilities to accurately map out each individual's unique journey that considers their behaviour and preferences. Optimove creates optimised pathways for customers that lead them towards the best possible outcome or conversion rate by utilising contextual data points such as account history, purchase activity, loyalty program membership status, and more.
Optimove offers triggers that are activated when certain conditions or behaviours occur along the automated customer journey. Activating these triggers drives push notifications to accomplish promotional campaigns while ensuring they're relevant and timely. This combination of predictive modelling, AI optimization technology and automated triggers helps brands maximise marketing efforts while easily fulfilling personalised goals.
Optimove Raises $75 Million to Help Brands Deliver AI-Mapped Customer Journeys and Personalization at Scale
Optimove, a customer data platform, has raised $75 million in a Series C funding round. The injection of capital is aimed at helping brands deliver AI-mapped customer journeys and personalization at scale. This move comes amid rapid growth for the company, which has seen increased demand for its services among businesses.
Let's look at how Optimove is helping brands transform their customer experiences with its AI-powered technology.
Overview of the Funding Round
Optimove, the omnichannel customer relationship management platform, has announced the completion of its $75 million Series D funding round. This investment follows a successful $35 million Series C round in late 2019. The new funds will be used to further develop the company's AI-powered optimization and personalization technology and expand its global presence.
Two of Optimove's existing investors led this round: Vertex Ventures and Citi Ventures. Additional participants included Hanaco Ventures, a joint venture between JVP & Co. and Nippon Express, and key strategic investors including Chinese eCommerce giant, Pinduoduo and cloud contact centre giant Five9. The combined funding from all series now totals $170 million since Optimove was founded in 2009.
This latest injection of capital will help accelerate access for brands to highly personalised customer engagement at scale utilising AI-mapped journeys that give customers a consistent experience across all channels, websites, apps and customer service reps in real-time. Applying customer behavioural analytics to segmentation processes allows companies to identify the most valuable actions they can take while providing a more dynamic level of personalization. Based on customer behaviour; companies can adjust their messaging quickly to maximise results while delivering seamless experiences across channels and devices with minimal effort and costs required of enterprises that must support thousands or millions of customers individually on an ongoing basis.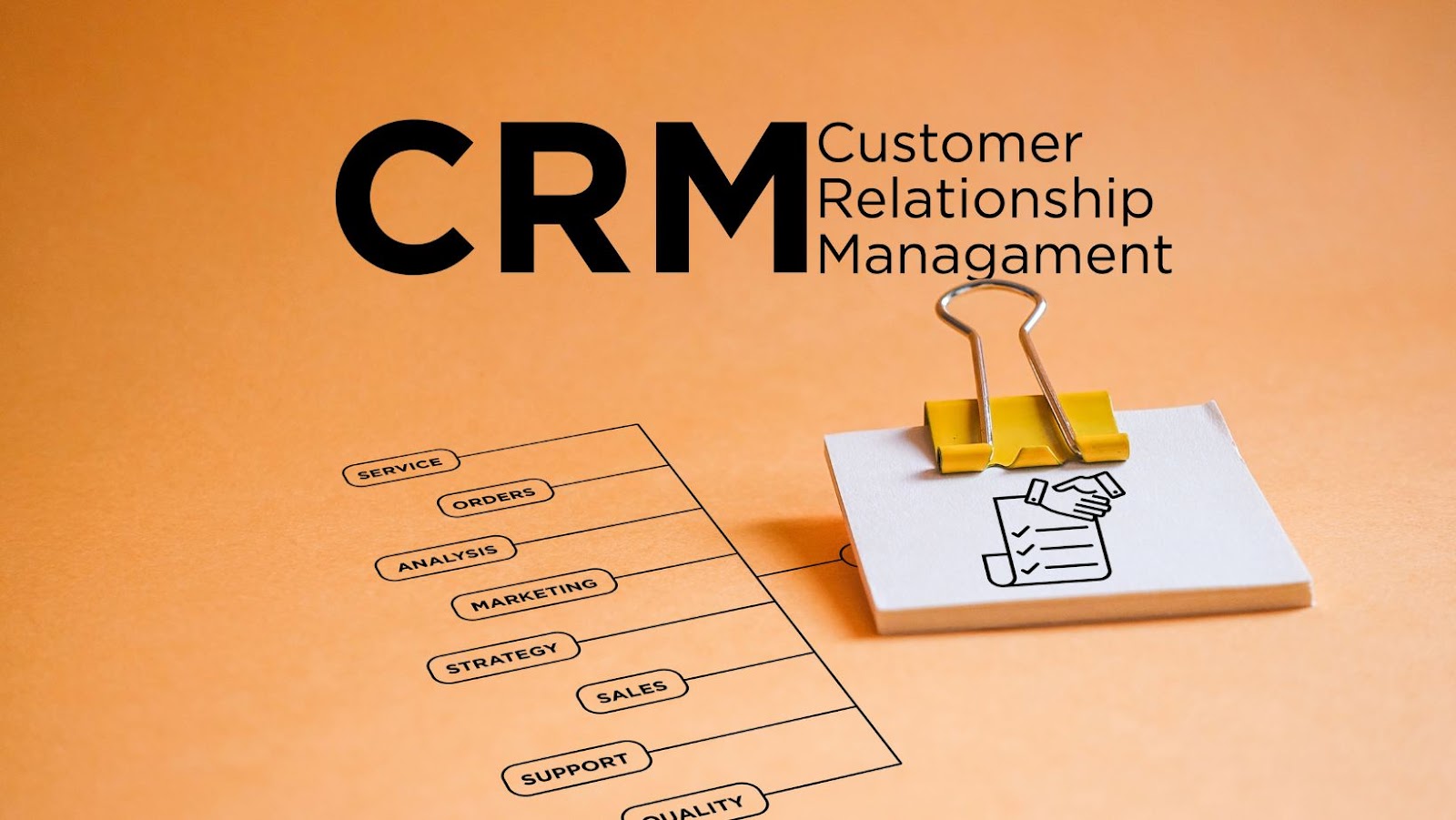 Existing customers include top tier brands such as Lenovo Group (LNVGY), Starbucks (SBUX), HelloFresh (HSGXF), American Express (AXP) and many others who have seen positive returns for their investments in Optimove's solutions for engaging customers across digital channels with personalised customer experiences. With the additional resources invested in this latest funding round, Optimove is well positioned to continue helping brands take advantage of AI-driven automated customer journeys at scale for years.
How Will the Funding be Used?
The new funding brings Optimove's total capital to $114 million. It will further accelerate the company's growth, expand investments in product innovation, and drive international expansion throughout Europe, Asia Pacific and Latin America.
This capital infusion is the latest milestone in a remarkable year of growth and expansion for Optimove. The company has become one of the leading cloud-based products for retailers, banks and technology companies.
Optimove's unique AI-based Customer Relationship Management (CRM) platform enables brands to execute precise campaigns tailored to each customer throughout their journey. By leveraging machine learning algorithms on real-time customer data, brands are empowered with actionable insights that accelerate revenue opportunities and create meaningful customer experiences. The platform assesses customer journey by leveraging machine learning algorithms that continuously monitor all user actions to recommend actions tailored to each user's preferences. This process produces personalization at scale for maximum impact on the bottom line.
The new funding will allow Optimove to expand its capabilities in helping brands deliver AI-mapped customer journeys and personalization at scale even further through increasing investments in product innovations and geographical expansion into additional markets worldwide. Optimove's mission always emphasises empowering marketers with intelligent technology that improves incrementally. This new round of funding will enable them to continue pushing forward with their mission until they can do even more for their customers worldwide.
AI-Mapped Customer Journeys
AI-mapped customer journeys are becoming increasingly popular for brands to create personalised customer experiences.
Optimove, a customer engagement platform, recently closed a $75 million funding round to help strengthen its AI capabilities, enabling brands to deliver high-quality customer journeys across multiple channels.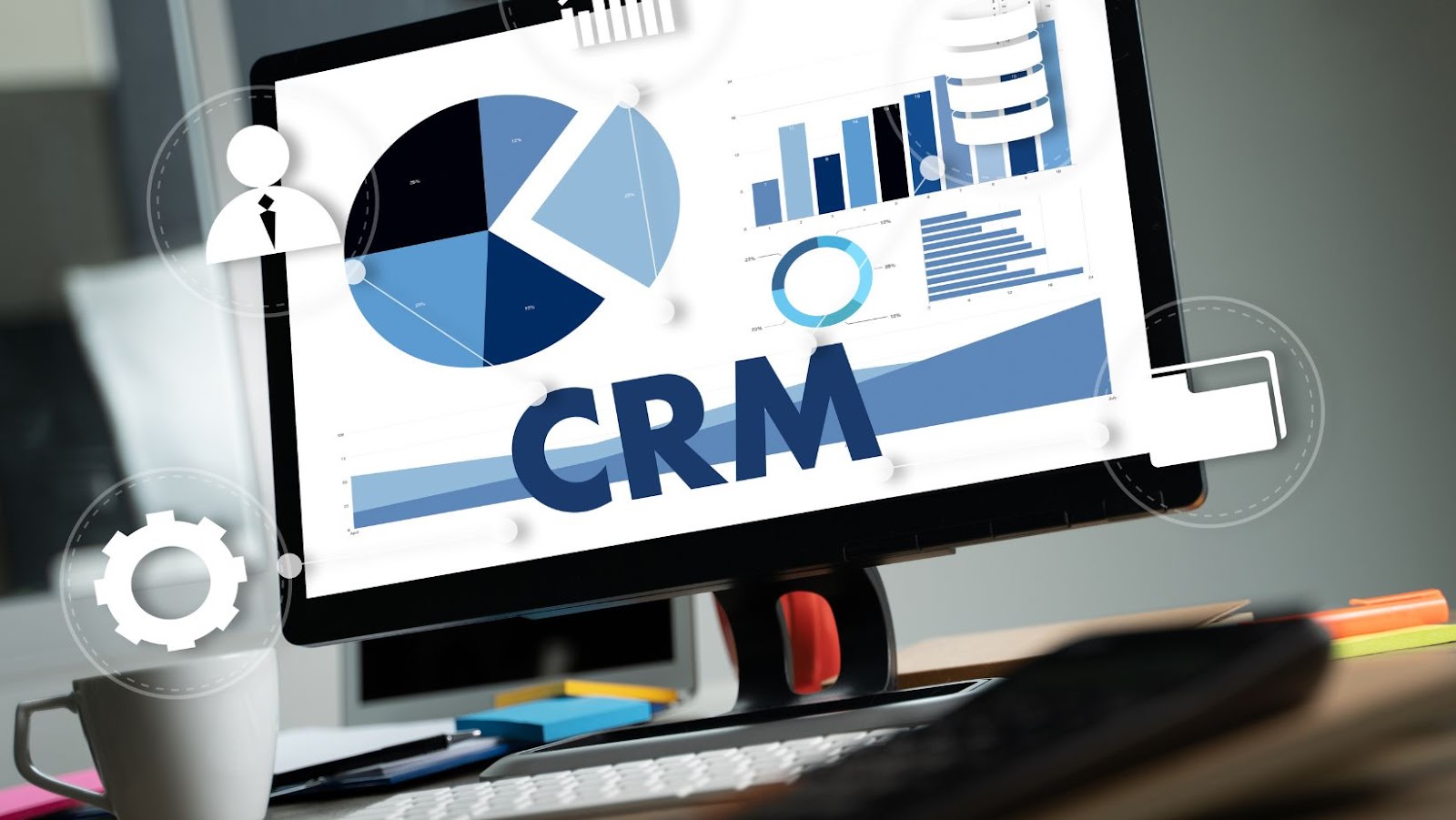 This article will explore how Optimove is helping brands deliver AI-mapped customer journeys and personalization at scale.
What Are AI-Mapped Customer Journeys?
AI-mapped customer journeys are a form of consumer personalization enabled by artificial intelligence (AI) and predictive analytics. This approach leverages real-time data to identify patterns in consumer behaviour and create personalised customer experiences based on individual preferences, interests, and actions.
The AI-mapped journey considers the customer's full lifecycle by incorporating data such as their interactions with emails, website visits, purchase history, etc. This allows the marketer to design more nuanced experiences tailored to customers based on different variables like demographics, interactions, emotions and more. As such, AI can be leveraged to create better customer segmentation leading to improved targeting and personalization of messaging that resonates with each individual.
The benefits of an AI-mapped customer journey include a higher ROI from marketing campaigns due to increased engagement with personalised messages and an improved user experience for customers as they navigate their shopping journey across multiple channels (e.g., website or app visits). In addition, with AI mapping it is also possible to prevent churn by proactively addressing potential issues before they become problems – ultimately helping to reduce churn rates.
Optimove is at the forefront of helping brands deliver AI-mapped customer journeys and personalization at scale. Their "Relationship Personalization" platform utilises CRM data connected with marketing automation activities to build deep insights into user profiles that enable marketers to create optimised messaging strategies driven by predictive analytics models across all channels to achieve better results faster than manual processes could ever manage.
How Does Optimove Help Brands Deliver AI-Mapped Customer Journeys?
Optimove is an AI-driven platform enabling brands to deliver a personalised customer journey tailored to each user. Leveraging deep machine learning and statistical models, Optimove helps brands understand their customers' needs individually, enabling them to map a customer journey based on those needs and preferences.
Using Optimove, brands can map out detailed AI-powered digital customer journeys that match each user's unique context and goals. The platform learns from data collected from user interactions over time. It automatically adapts the customer experience with each touchpoint along the journey, creating a level of personalization not possible before. Automation rules can also be set to automatically trigger messages for timely engagement based on user behaviour at certain touch points across the customer journey.
In addition to mapping out personalised customer journeys, Optimove can segment customers according to their interests and preferences to target them with relevant offers or messages that will help foster loyalty and long-term relationships between brand and customers. Segmentation is essential in providing the right context so that each message resonates with its target audience most efficiently.
By leveraging AI technology, Optimove enables brands of all sizes to deliver efficient AI-mapped customer journeys at scale. This means they can meet their customers' needs individually without compromising operational efficiency or budget constraints. With this technology, it's now easier than ever for brands to create truly meaningful experiences for their customers without breaking the bank – something that no other platform can provide – allowing them to retain more loyal customers than ever!
Personalization at Scale
Optimove, the personalised marketing automation provider for ecommerce companies, has just raised $75 million in new funding to help scale its AI-mapped customer journeys and personalization services for brands.
This round of funding will help Optimove develop its technology and increase its reach in the industry.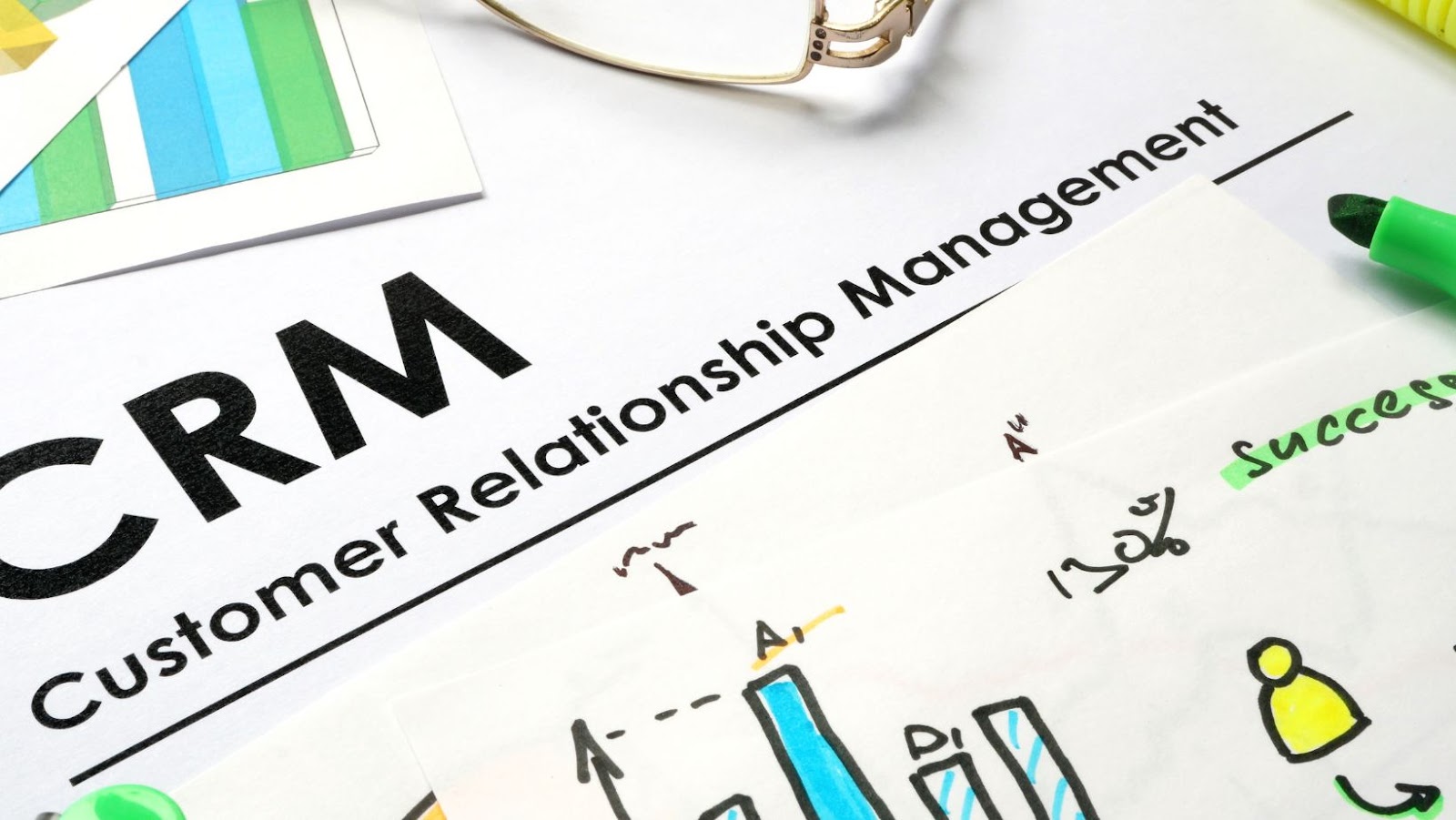 Let's explore the benefits of personalization at scale and how Optimove is helping brands deliver them.
The platform assesses customer journey by leveraging machine learning algorithms that continuously monitor all user actions to recommend actions tailored to each user's preferences.
What is Personalization at Scale?
Personalization at scale uses advanced analytics and machine learning-backed artificial intelligence (AI) to identify individual customer needs, interests, habits and preferences to build custom experiences resulting in personalised customer journeys. By leveraging predictive analytics tools and AI, brands can use customer data and behaviour profiles to create tailored experiences that help customers feel more positive about their shopping experience. This can increase customer loyalty, improve customer engagement rates, and improve brand ROIs.
Optimove is a marketing automation provider that enables brands to deliver personalization at scale through its AI-mapped customer journey optimizer. Optimove's solution empowers brands with the capabilities needed to get deep insights on their users' data such as age, gender, location, purchases history or website activity. Utilising these rich metrics with its predictive algorithms allows Optimove to create personalised campaigns for individual segments or even single customers ensuring that every message or offer sent out will have the maximum chance of success depending on each user's behaviour.
Besides journey mapping capabilities the solution also relies on Adaptive Multivariate Testing (AMVT) powered managed experimentation which makes it much faster for marketers to understand how their audiences interact with different messages from emails campaigns, SMS or website visuals enabling them to be quickly iterating ways they communicate with their customers while getting timely feedbacks on how effective these communications were during the experiment phase.
By leveraging Optimove's AI-driven mapping solution, optimization engine and AMVT technology brand marketers are enabled with key capabilities needed to turn personalization insights into tangible results allowing them to confidently deliver AI-powered cross-channel journeys at the right place time which will ultimately lead them better results at a large scale.
How does Optimove Help Brands Deliver Personalization at Scale?
Optimove utilises cutting-edge machine learning and artificial intelligence (AI) technology to help brands deliver AI-mapped customer journeys and personalization at scale.
Optimove's AI-driven approach to customer retention and personalization leverages predictive analytics and dynamic segmentation capabilities to identify micro-segments of customers that demonstrate similar behaviours, attitudes and preferences. Optimove's AI system then maps this data to ensure each micro-segment is consistently served personalised content that caters to their past behaviour and anticipates their evolving needs.
Using the insights gained using this type of AI enabled personalization, brands have been able to effortlessly launch campaigns across multiple channels to capture the attention of their target audiences, thereby driving engagement for long term results.
Optimove analyses cohort performance to further fine-tune personalization efforts for marketers to create tailored experiences in real time from a single platform. In addition, its rich user data helps marketers track overall engagement metrics such as email opens/clicks or website visits for them to measure their impact on the wider marketing initiatives. Finally, the company routinely releases best practice articles based on its proprietary data ensuring lenders stay abreast of the latest trends in customer experience management at scale.
tags = AI-Mapped Customer Journeys, CRM, Optimove, Personalization at Scale, optimove crm 75m summit 95mwiggersventurebeat, optimove crm 75m 95mwiggersventurebeat, Summit Partners, Customer Data Platform, Optimove's SaaS technology, Multichannel Marketing Hub