Fast food often gets a bad reputation for being high in calories, unhealthy, and lacking nutritional value. However, the fast-food landscape is changing, and many restaurants are now offering healthier and low-calorie options to cater to health-conscious customers. If you're looking to indulge in fast food without compromising your health goals, here are some delicious and satisfying low-calorie fast food options to consider.
1)Grilled Chicken Sandwich:
Swap out the calorie-laden fried chicken for a grilled chicken sandwich. Many fast-food chains now offer grilled chicken options on their menus. Choose a whole-grain bun and load up on fresh veggies like lettuce, tomatoes, and onions to add flavor and nutrients without piling on the calories.
2)Veggie Burger:
For a plant-based option, opt for a veggie burger instead of a traditional beef patty. Veggie burgers are typically lower in calories and saturated fat while providing a good dose of fiber and vitamins from the vegetables and legumes used in their preparation.
3)Salad with Grilled Chicken:
Salads can be a great low-calorie option, but be mindful of dressings and toppings that can add extra calories. Choose salads with plenty of colorful vegetables and lean proteins like grilled chicken. Opt for vinaigrette dressings or request dressing on the side to control the amount you use.
4)Chicken or Fish Tacos:
Tacos can be a flavorful and lower-calorie choice when made with grilled chicken or fish. Skip the cheese and sour cream, and load up on fresh salsa, lettuce, and other veggies for added nutrition and taste.
5)Fresh Fruit Cups: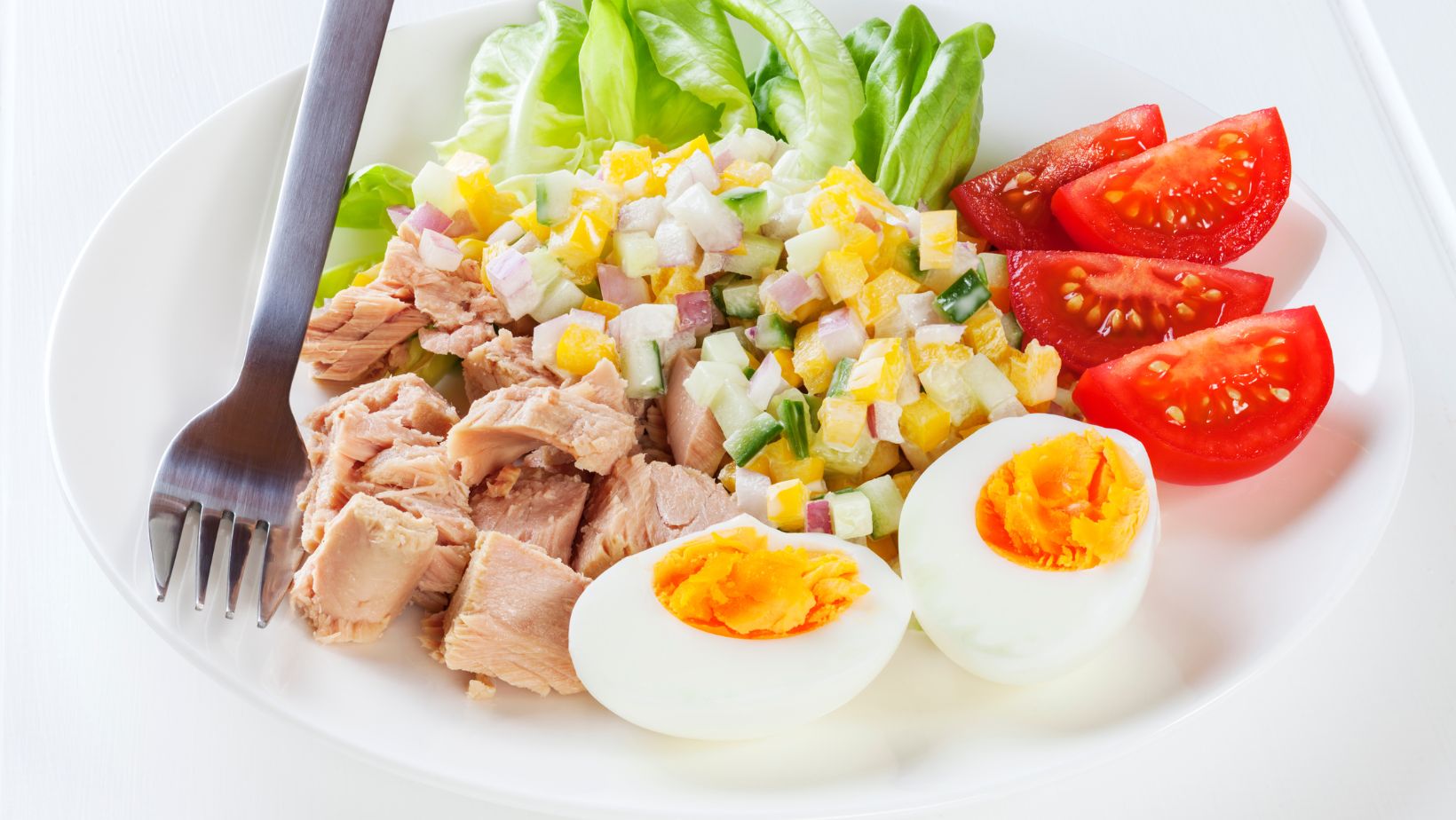 Many fast-food restaurants offer fresh fruit cups as a side option. These colorful and refreshing cups are a great way to satisfy your sweet cravings while also providing essential vitamins and minerals.
6)Wrap or Sub with Lean Protein:
Instead of a calorie-dense burger, consider opting for a wrap or sub-made with lean protein like grilled chicken or turkey. Choose whole-grain wraps or bread for added fiber, and select plenty of veggies as fillings.
7)Egg White Breakfast Sandwich:
For a low-calorie breakfast option, try an egg white breakfast sandwich. Egg whites are a good source of protein and are lower in calories and fat than whole eggs. Choose a whole-grain English muffin or wrap for an extra nutritional boost.
8)Broth-Based Soups:
Some fast-food chains offer broth-based soups that can be a satisfying and low-calorie option. Look for soups with plenty of vegetables and lean proteins like chicken or beans.
9)Fresh Salads with Light Dressings:
Many fast-food restaurants now offer pre-packaged salads with lighter dressings. These salads are typically lower in calories and fat while providing a good mix of vegetables and proteins.
10)Freshly Made Smoothies: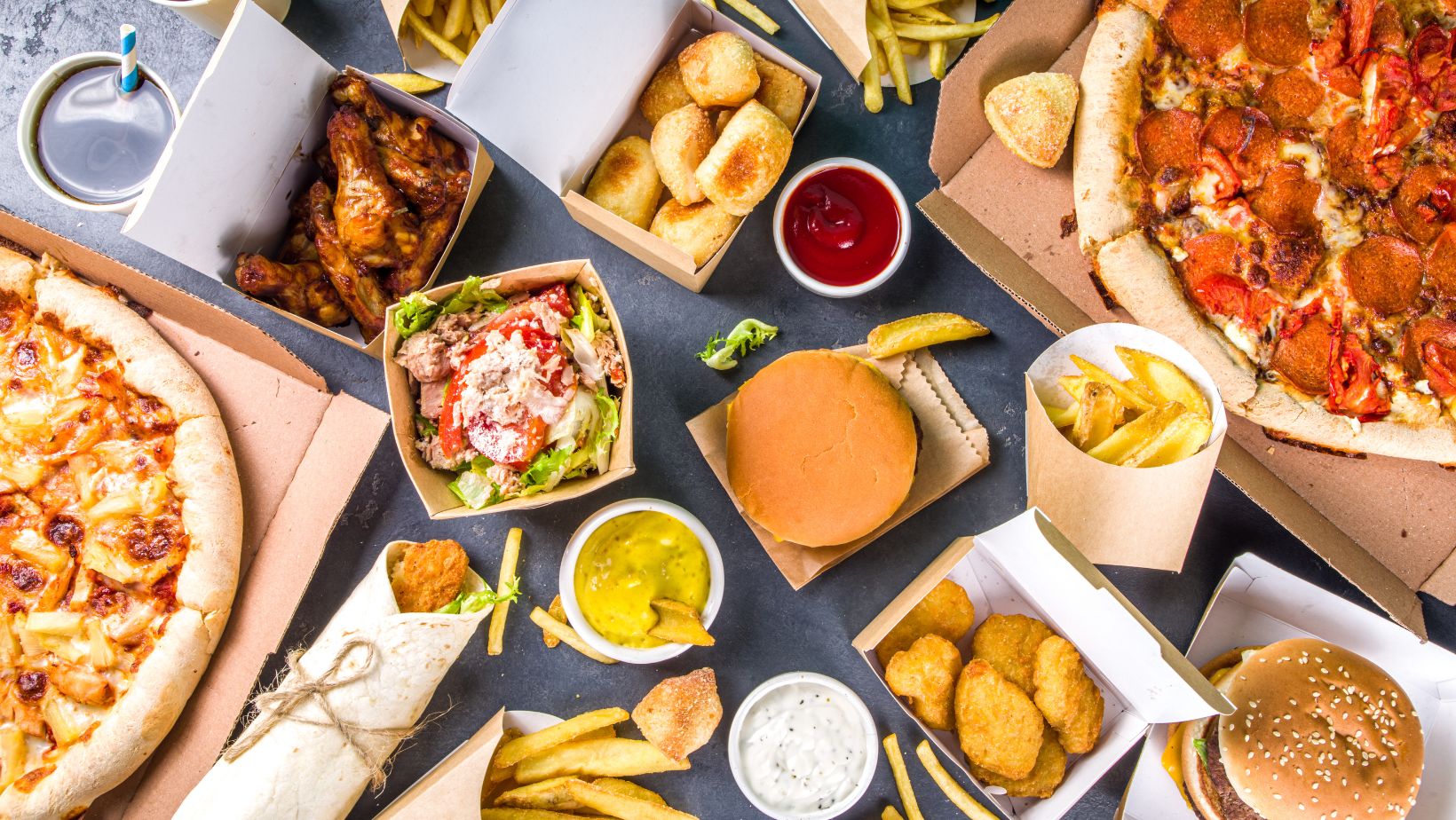 If you're craving something sweet and refreshing, consider a freshly made smoothie. Opt for smoothies made with real fruit and no added sugars or syrups for a healthier, low-calorie option.
11)Low-Calorie Beverages:
Be mindful of the beverages you choose to accompany your meal. Opt for water, unsweetened iced tea, or diet soda instead of sugary sodas or calorie-laden milkshakes.
12)Bean-Based Menu Items:
Some fast-food chains now offer bean-based menu items, like black bean burgers or bean burritos. Beans are an excellent source of protein and fiber, making them a nutritious and filling choice.
13)Lighter Desserts:
If you have a sweet tooth, consider opting for lighter dessert options like a small frozen yogurt or a fruit cup. These choices can satisfy your cravings without overloading you with calories.
Remember, while these low-calorie fast food options can be part of a balanced diet, it's essential to practice moderation just as you would on PlayAmo, and pair them with plenty of fresh fruits, vegetables, and whole grains to meet your nutritional needs. Additionally, be mindful of portion sizes and avoid excessive consumption of high-calorie toppings and dressings that can quickly add up the calorie count. With a little planning and smart choices, you can enjoy fast food without compromising your health and fitness goals.