Are you looking for options to nourish your body and mind with food that tastes good and is also healthy? It can be tricky navigating the world of fast-food outlets, especially when many popular alternatives contain hidden calories and unhealthy additives. Fortunately, Australia now has a wide range of health-conscious franchises offering delicious yet nutritious menu items to keep your diet on track.
From healthy and organic food options to dishes filled with fresh, locally sourced ingredients, these franchises offer delicious and nutritious meals that make it easy to maintain a healthy lifestyle.
No matter your dietary restrictions, there's sure to be something on the menu that will tantalise your taste buds and fuel your body with healthy and organic food!
Overview of the Health-Conscious Food Franchises in Australia
The trend of health-conscious food franchises started gaining momentum in the late '90s and early 2000s, coinciding with a global shift in consumer attitudes towards health and wellness. As people became more informed and concerned about their dietary choices, there was a demand for healthier, cleaner, and more sustainable food options.
This movement was not restricted to any particular region; it was a global phenomenon impacting food industries worldwide, including Australia. Today, health-conscious franchises have become a regular fixture in the restaurant scenes of major cities across the globe. In Australia, various franchises have embraced this trend, offering nutrient-dense, delicious food that caters to various dietary preferences.
These franchises have flourished due to their commitment to quality, transparency, and consumer choice. The increase in popularity can also be linked to the rising consciousness concerning the correlation between nutrition and well-being, along with expanding societal stress on maintaining physical fitness and adopting a well-rounded lifestyle. The Australian public has embraced these franchises, viewing them not just as food outlets but as champions of a healthier, more conscious approach to eating.
Benefits of Eating Healthy
A comprehensive and nourishing diet offers many advantages beyond physical health, impacting mental and emotional well-being. This dietary regimen promotes a robust immune system, empowering the body to effectively ward off illnesses.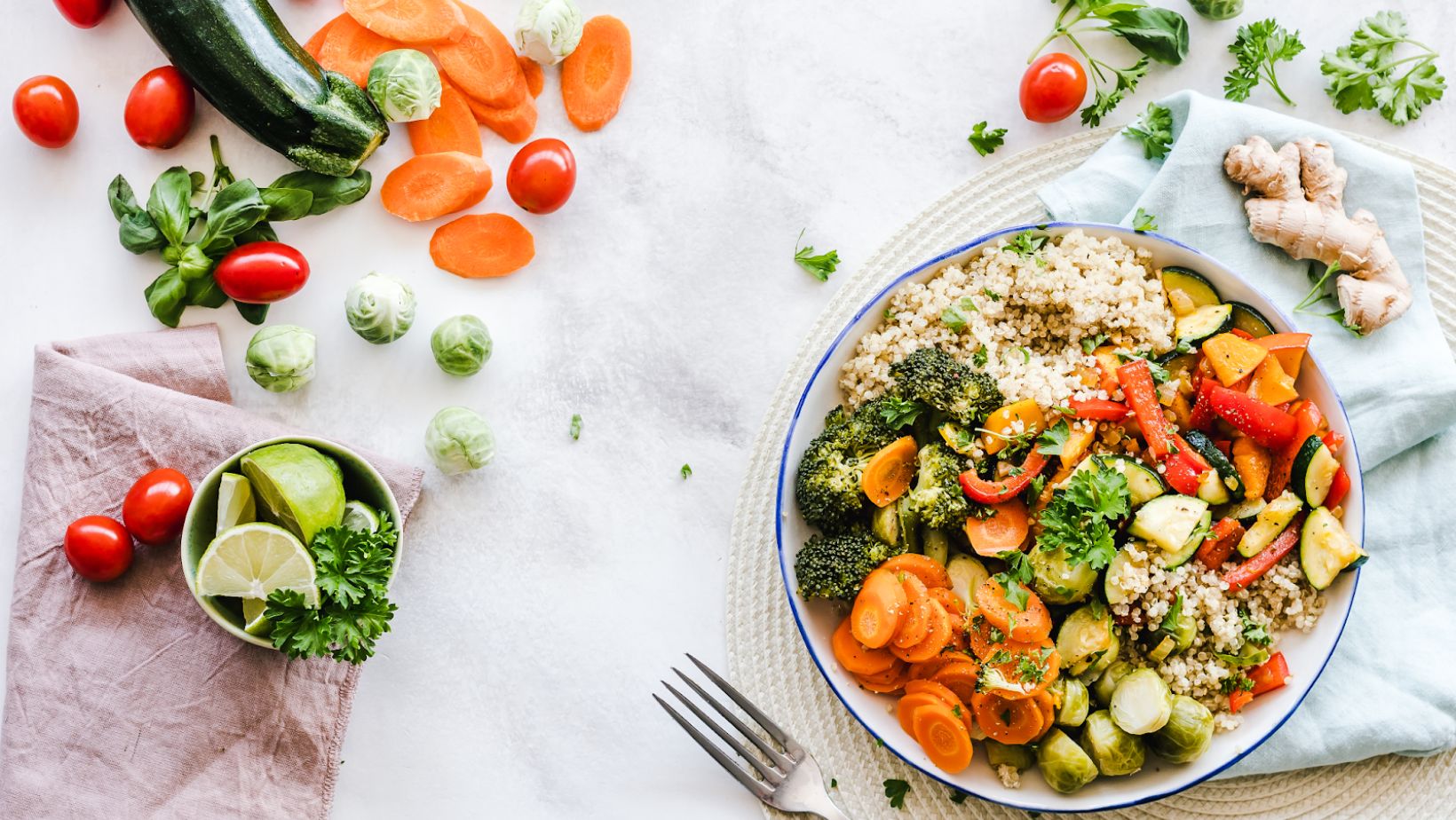 From a mental health perspective, certain nutrients like Omega-3 fatty acids, B vitamins, and antioxidants can help reduce the symptoms of depression and anxiety. They also play a crucial role in maintaining brain health.
In today's fast-paced world, it's not uncommon to find ourselves eating out more frequently. But dining out doesn't necessarily mean derailing your health goals. Many restaurants and food franchises, like the ones discussed earlier, are becoming more health-conscious, providing nutrient-dense food options that cater to various dietary needs.
Whether vegetarian, vegan, gluten-free, or simply trying to eat less processed food, you can still maintain a healthy diet while enjoying the convenience of eating out. It's all about making informed food choices and balancing your daily intake. Remember, a healthy lifestyle is not about strict limitations but balance, variety, and enjoyment.
Where to Find Fresh, Local Produce
Locating fresh, local produce is a beneficial step in maintaining a nutritious diet. Here are some practical tips for finding these high-quality ingredients:
Visit local farmers markets: One of the best ways to get fresh, local produce is from a farmers' market. These markets often offer a wide variety of seasonal fruits and vegetables, freshly picked and often organic. It's also an opportunity to directly support local agriculture.
Join a Community Supported Agriculture (CSA) programme: CSA programmes allow community members to subscribe to a local farm's harvest. Subscribers typically receive a weekly or bi-weekly delivery/box of fruits and vegetables.
Check the labels at your grocery outlet: Not all produce at the supermarket is imported. Many stores stock local produce—look for labels that indicate the food's origin.
Grow your own: Consider starting a home garden if you have room. Even a small vegetable patch or container garden can supply steady fresh produce.
How to Incorporate Healthier Eating Habits into Your Diet
Integrating more wholesome dietary practices into your nutrition is a transformative journey that demands a deliberate and mindful method.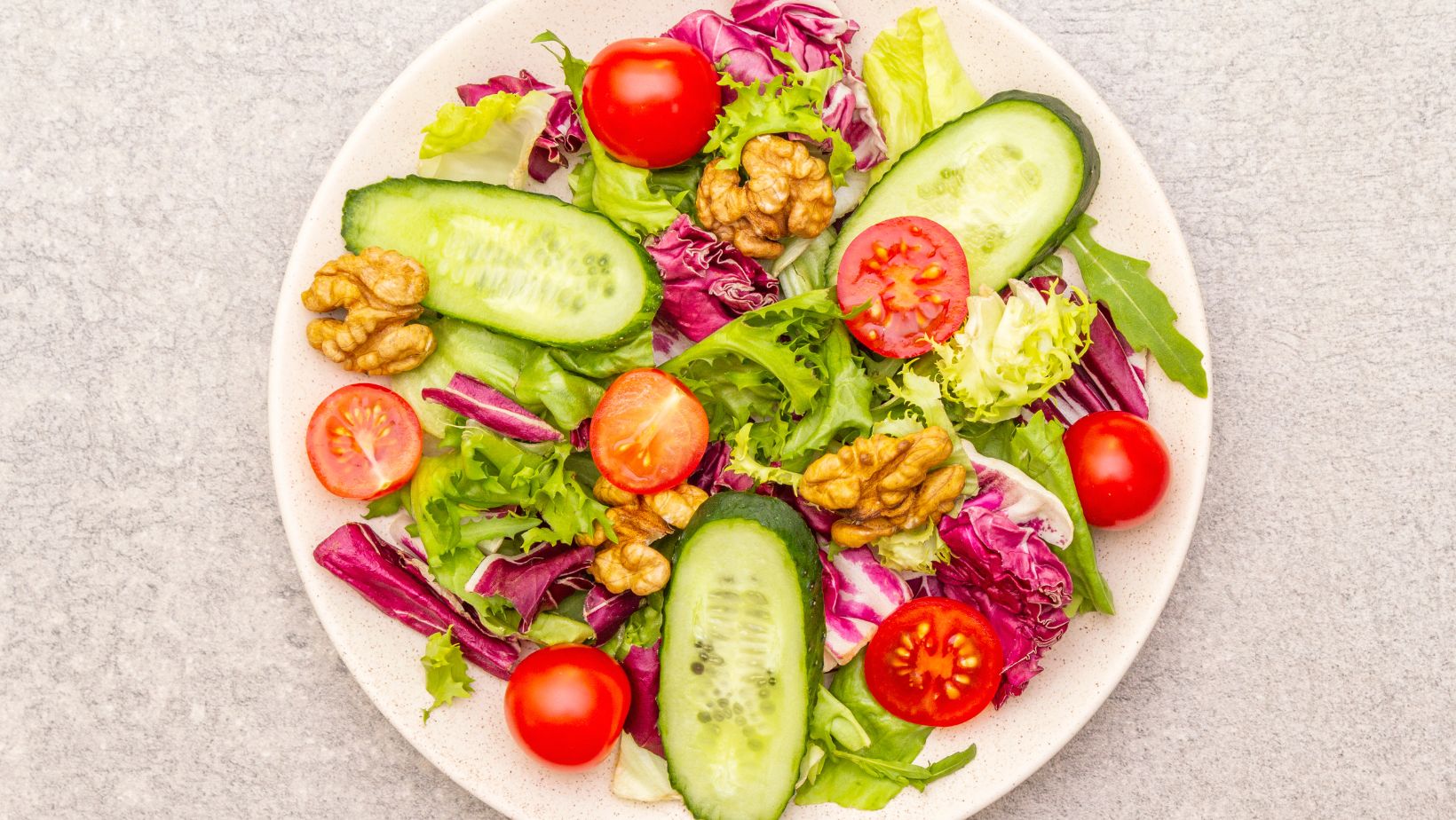 Here are some practical methods:
Start small: Instead of making drastic changes, start with small, manageable adjustments. This could be as simple as adding one more serving of fruits or veggies to your meals or swapping your mid-day chocolate bar for a handful of nuts.
Plan your meals: Planning your meals can help in making healthier choices. It prevents last-minute unhealthy food choices and helps in maintaining portion control.
Stay hydrated: Ensuring sufficient hydration is vital for your overall well-being and can play a role in managing appetite.
Include protein in your meals: Including a source of protein in each meal can help you feel fuller for longer and prevent overeating.
Limit processed foods and sugars: While it's okay to indulge occasionally, limit your intake of processed foods and high-sugar items.
Practice mindful eating: Pay attention to your hunger cues and eat slowly. This method allows you to derive pleasure from your meals while reducing the likelihood of indulging excessively.
It's vital to recall that the shift towards healthier dietary choices constitutes a journey rather than a fixed endpoint. There will be days when you deviate from your plan, and that's okay. The key is consistency and making better choices more often than not.
Conclusion
In summary, embracing a lifestyle focused on nourishing your body with wholesome nutrition involves more than strictly following dietary regulations or denying yourself the pleasure of indulging in your beloved culinary delights.
It's about feeling great, having more energy, improving health outcomes, and stabilising moods. With the rise of health-conscious restaurants and an abundance of local produce available, maintaining a balanced, nutrient-rich diet is more attainable than ever, even when dining out.