In a world dominated by culinary shows, innovative kitchen gadgets, and an ever-growing appreciation for homemade dishes, the pizza oven emerges as an exciting addition to home kitchens. But is it merely an indulgence, or does it truly transform the home dining experience? In this article, we'll delve deep into the multifaceted advantages of owning a pizza oven at home. Beyond the tantalizing aroma of freshly baked pizzas and the crackling sound of wood-fired crusts, there's a universe of benefits waiting to be explored.
Elevate Your Culinary Skills
The allure of a pizza oven isn't confined to just its ability to produce mouth-watering pizzas. Owning one is akin to gaining a new culinary palette, pushing boundaries, and truly embracing the spirit of cooking. With a pizza oven at your disposal, there's so much more you can achieve.
Mastering the Art of Pizza Making
The authenticity and artistry of creating a pizza from scratch are unparalleled. It's more than just mixing ingredients; it's about understanding the balance between the crispiness of the crust, the melt of the cheese, and the harmonious blend of toppings. With your own pizza oven, you embark on a journey to master this art. Through repeated practice, you can perfect the dough's thickness, learn the ideal temperature settings for various pizza types, and experiment with diverse toppings to discover combinations that resonate with your palate. Every pizza you pull out of the oven becomes a testament to your evolving skills, a delicious bite of your culinary journey.
Experimenting Beyond Pizzas: Bread, Roasts, and More
While the name 'pizza oven' might imply a singular function, in reality, it is a versatile beast. Many pizza ovens, especially wood-fired ones, offer consistent and high temperatures that are ideal for baking bread with a crispy exterior and a soft, airy interior. Imagine waking up to the aroma of freshly baked bread, made right in your backyard or kitchen.
But that's not all. Your pizza oven can double as a roasting chamber. From succulent chicken roasts to mouth-watering seared vegetables, the oven provides a unique flavor profile, often infused with a smoky undertone that traditional ovens can't replicate. Venturing beyond pizza, you can tap into a world of culinary opportunities, making the pizza oven an invaluable addition to your kitchen repertoire.
Flavor Unparalleled: The Homemade Pizza Advantage
One of the most compelling reasons to introduce a pizza oven into your home is the unmatched flavor profile it brings. Store-bought or even many pizzeria pizzas can pale in comparison to the vibrant, aromatic, and fresh flavors of a pizza crafted in your own oven. The joys of homemade pizza are manifold, each contributing to a taste experience that's deeply personal and, quite frankly, unparalleled.
The Freshness Factor: From Dough to Toppings
When you make your own pizza, every component reflects your choice, ensuring peak freshness. Starting with the dough, which can be kneaded with love and left to rise to perfection, the foundation is set for something truly special. The sauce, be it tomato-based, creamy white, or even pesto, is crafted from fresh ingredients without preservatives.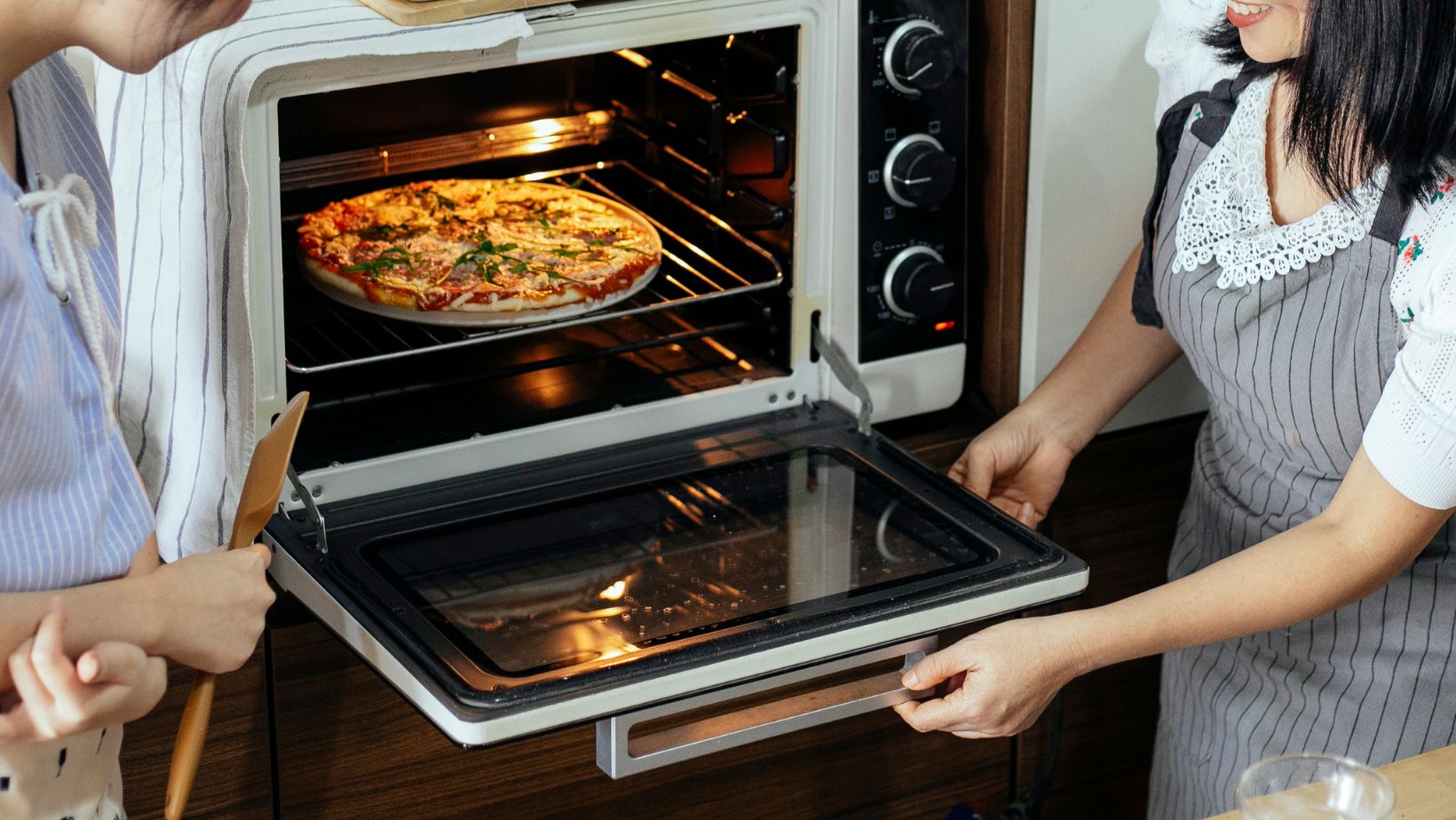 And then come the toppings – vegetables crisp from the market, meats sourced from trusted butchers, and cheese that's molten perfection. This level of freshness not only contributes to the taste but also makes the meal more nutritious and digestible.
Customization at Its Best: Craft to Your Taste
Ever been to a pizzeria and wished they had that one unique topping or a special sauce you fancy? With a home pizza oven, you're the master of your pizza universe. You decide the thickness of the crust, the blend of cheeses, the medley of toppings, and even the drizzle on top. Gluten-free? Dairy-free? Low carb? Your pizza caters to your dietary needs and cravings. This level of customization ensures every bite resonates with your personal preferences, culminating in a pizza that's distinctly "you."
Wood-Fired Flavors and Authentic Char
For many, the crowning glory of a pizza oven, especially the wood-fired variety, is the distinct smoky flavor it imparts. As the wood burns, it releases aromatic compounds that infuse the pizza, giving it a rustic flavor that's hard to replicate in conventional ovens. Furthermore, the intense heat from the flames ensures parts of the crust and toppings get that sought-after char – crispy, slightly burnt edges that add a depth of flavor and texture. This combination of wood-fired essence and authentic char turns every homemade pizza into a gourmet experience.
The Economic Benefits
Investing in a home pizza oven might initially seem like a luxury. However, when viewed from a broader economic lens, it becomes clear that such a purchase can lead to significant savings over time. The beauty of having your own pizza-making equipment extends beyond the taste and culinary exploration—it reaches right into your wallet, offering tangible financial benefits.
Cost-Effectiveness Over Time
The upfront cost of a pizza oven, especially a high-quality one, might give some buyers pause. But let's break it down over an extended period. Every pizza made at home reduces the need to buy a pricier equivalent from a restaurant or pizzeria. As the months roll on, these savings accumulate. Furthermore, consider the durability of a well-made pizza oven. With proper care and maintenance, it can serve you for many years. Before diving into such an investment, it's crucial to make an informed choice. For those who are on the fence or seeking recommendations on the best ovens in the market, Pizza Preacher offers comprehensive insights and reviews. Browsing through our detailed assessments can guide you to the oven that best matches your requirements and budget. When you spread the initial cost over its long lifespan, you'll find that each homemade pizza might end up being significantly cheaper than its store-bought counterpart. Over time, the oven essentially pays for itself, turning what seemed like an indulgence into a savvy economic decision.
Reduce Frequent Takeout Expenses
Let's face it: the convenience of ordering takeout can sometimes lead to frequent splurges, especially for families or individuals with busy schedules. However, these expenses add up. A $20 pizza once a week translates to over $1000 a year!
With a home pizza oven at your disposal, the temptation to order out diminishes. Not only can you produce pizzas that rival or surpass restaurant quality, but you also control the cost of ingredients. Bulk-buying, opting for seasonal produce, or even growing your own veggies can drive down the price even further. As you become more adept at crafting pizzas, you might find the process to be swift, further diminishing the allure of takeout. The financial benefits are clear: reducing takeout frequency can lead to substantial yearly savings.
Convenience and Flexibility
Modern life's pace often demands convenience and flexibility in all aspects, and food is no exception.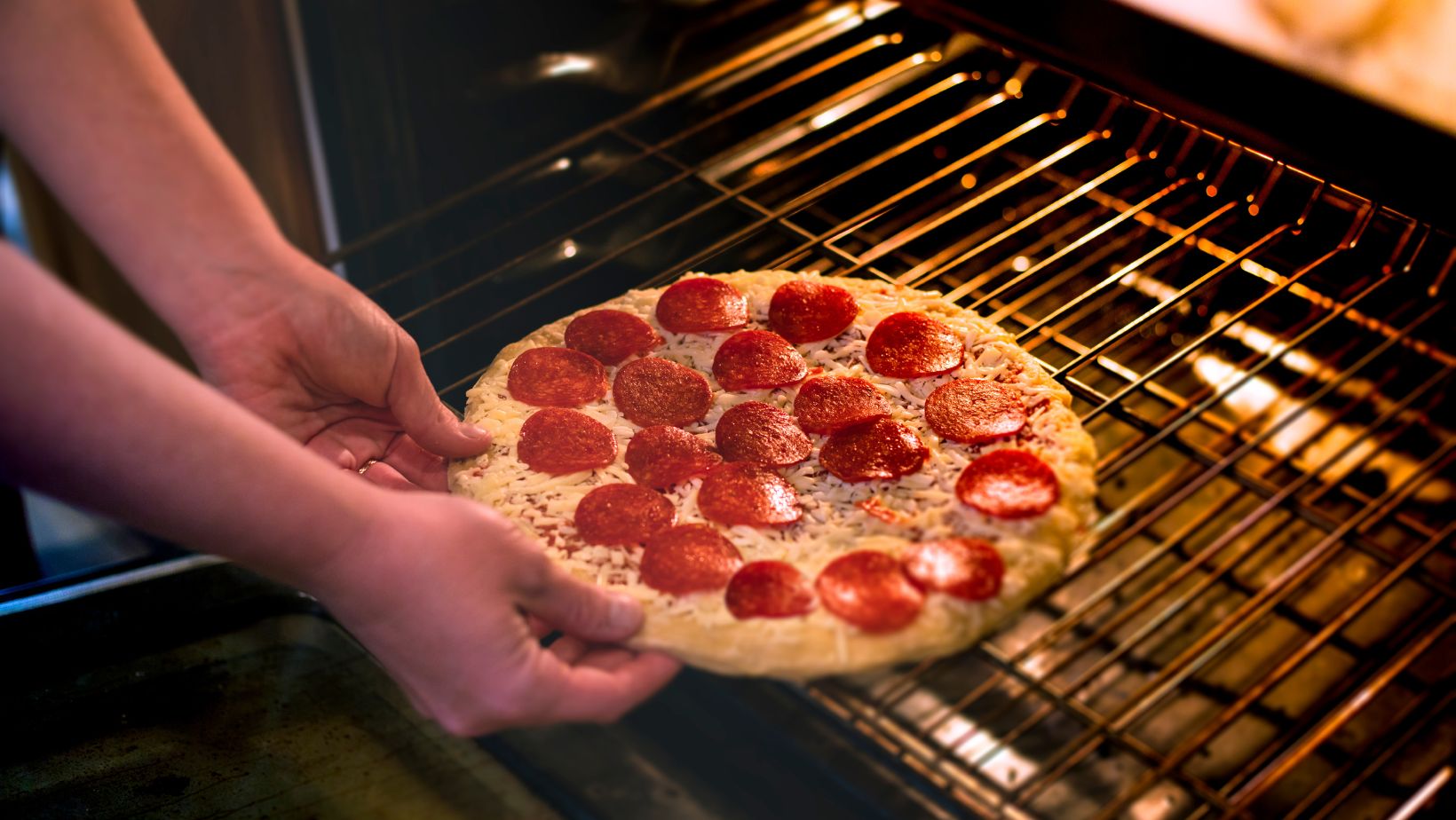 A home pizza oven marries these two attributes beautifully, ensuring that your culinary experiences are not only delightful but also perfectly aligned with your personal and practical needs.
Ready When You Are: No More Waiting for Deliveries
Remember those times when hunger struck, and you found yourself constantly glancing at the clock, awaiting the pizza delivery person? With a home pizza oven, those moments become a thing of the past. Whether it's a sudden craving at midnight or an impromptu gathering of friends in the evening, your pizza oven is ready when you are. There's no need to hinge your appetite on external factors like restaurant working hours or delivery timeframes. Fresh, delicious pizza is just a few minutes away, anytime you desire.
Dietary Preferences and Allergies: No More Compromises
Eating out or ordering in often means navigating a minefield of ingredients, especially for those with specific dietary needs or allergies. With your pizza oven, there's complete transparency. Gluten intolerances, nut allergies, vegan or vegetarian preferences—whatever your dietary requirements, you can craft pizzas that cater to them without any compromises. It's peace of mind on a plate, ensuring that every bite is not only delicious but also safe and tailored to your needs.
The Learning Curve: Growing with Your Oven
Acquiring a pizza oven is more than just a purchase; it's the beginning of a relationship. And like all relationships, there's growth, exploration, and the inevitable learning curve.
Discovering Different Pizza Styles and Techniques
From the thin, crispy crusts of Roman-style pizzas to the deep-dish delights of Chicago; from the simple elegance of Margherita to the richness of a meat-loaded pie—eac h pizza style is a world in itself. Your oven becomes a portal to these worlds, allowing you to experiment, discover, and perfect various techniques and styles. The learning never stops, and each session brings with it newfound knowledge and a deeper appreciation for this globally loved dish.
The Rewards of Trial and Error
Mistakes in the kitchen are not setbacks; they're stepping stones. Maybe the crust wasn't as fluffy as you'd hoped, or perhaps the toppings didn't harmonize as expected. But with every attempt, you refine your process. Over time, these trials and errors accumulate into experience, helping you inch closer to your version of the perfect pizza. With a home pizza oven, every "error" is still a tasty treat, and every success? Absolute pizza perfection.
Final Thoughts: Making the Leap to Home Pizza Ovens
Taking the plunge and investing in a home pizza oven is more than just adding another kitchen appliance—it's a commitment to quality, flavor, and personal growth. The myriad benefits, from the tangible economic savings to the intangible joys of culinary exploration, make it a worthy addition to any home. As you embark on this delicious journey, each slice becomes a reflection of your passion, creativity, and love for authentic flavors. In the vast universe of cooking, a home pizza oven is indeed a shining star.