Introduction
Glass Greenhouses have revolutionized how we grow plants by creating controlled environments that ensure optimal conditions for plant growth. These structures allow us to extend the growing season, protect delicate plants from harsh weather, and cultivate various crops. In this in-depth guide, we will explore the world of Glass Greenhouses, discussing their construction, working principles, benefits, and valuable insights from experienced gardeners. Whether you are a seasoned horticulturist or a curious beginner, this article will equip you with the knowledge to harness the power of Glass Greenhouses for successful gardening.
Glass Greenhouse: A Marvelous Tool for Plant Enthusiasts
In this section, we will delve into the concept of Glass Greenhouses, understanding their significance and advantages in gardening.
What is a Glass Greenhouse?
Glass Greenhouse is a structure made predominantly of glass or other transparent materials designed to cultivate plants in a controlled environment. The glass panels allow sunlight to enter the greenhouse, while the enclosed space traps heat, creating a warm and nurturing atmosphere for plants.
The Importance of Glass Greenhouses in Modern Horticulture
Glass Greenhouses have revolutionized horticulture by enabling year-round cultivation, maximizing crop yield, and providing an ideal environment for plants to thrive. These controlled environments protect crops from adverse weather conditions, pests, and diseases, ensuring consistent and healthy growth.
Understanding the Working Principles of Glass Greenhouses
The working principles of Glass Greenhouses are rooted in the greenhouse effect. Sunlight enters through the glass, warming the interior. As the warm air rises, it is trapped within the enclosed space, maintaining a higher temperature than the outside environment.
Advantages of Glass Greenhouses over other Greenhouse Types
Glass Greenhouses offer several advantages over alternative greenhouse structures. They provide better light transmission, are more durable, and offer superior insulation, making them ideal for all climates.
Choosing the Right Location for Your Glass Greenhouse
To ensure your Glass Greenhouse's success, selecting the perfect location is essential.
Assessing Sunlight Exposure
Position your Glass Greenhouse in a location that receives maximum sunlight throughout the day. South-facing orientations are generally preferred for optimal light exposure.
Considering Wind Direction and Protection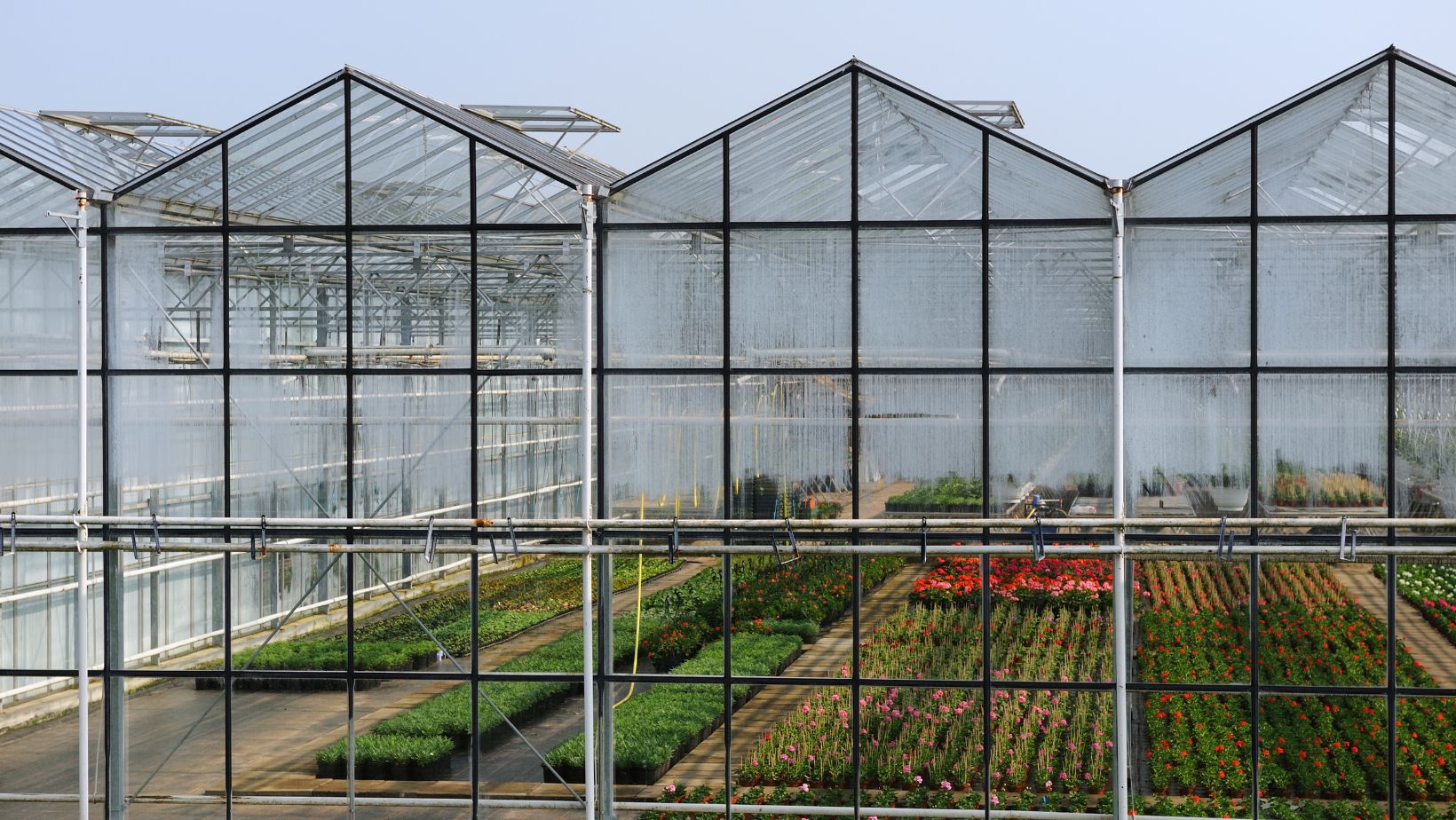 Evaluate the prevailing wind direction in your area and place the greenhouse to minimize exposure to harsh winds. Additionally, consider planting windbreaks to provide extra protection.
Proximity to Water Source
Ensure your Glass Greenhouse is conveniently located near a water source to simplify irrigation and maintenance tasks.
Accessibility and Convenience
Remember that you'll need regular access to your Glass Greenhouse for planting, watering, and harvesting. Choose a location that is easily accessible from your home.
Building Your Glass Greenhouse: Materials and Design
This section will explore the materials and design considerations for constructing a Glass Greenhouse.
Selecting the Right Glass
Choosing the appropriate glass for your greenhouse is crucial. Options include single-pane, double-pane, tempered, and polycarbonate glass. Each has its pros and cons, depending on your climate and budget.
Frame Materials
The frame provides structural support for the greenhouse. Common materials include aluminum, galvanized steel, and wood. Consider the longevity, strength, and maintenance requirements of each material.
Ventilation Systems
Adequate ventilation is essential to regulate temperature and humidity within the Glass Greenhouse. Explore different ventilation options like roof vents, side vents, and automated systems.
Heating and Cooling Solutions
Depending on your location and the plants you intend to grow, you may need heating or cooling systems to maintain the ideal temperature inside the greenhouse.
Automation and Smart Technology
Integrating automation and intelligent technology can streamline greenhouse operations, making controlling temperature, humidity, and other environmental factors easier.
The Benefits of Growing in a Glass Greenhouse
Now, let's discuss the numerous benefits that Glass Greenhouses offer to gardeners and growers.
Extended Growing Seasons
With a Glass Greenhouse, you can extend the growing season, allowing you to grow crops that wouldn't survive in your region's natural climate.
Protecting Plants from Extreme Weather
Glass Greenhouses shield plants from harsh weather conditions like frost, hail, heavy rains, and excessive heat, safeguarding them from damage.
Creating Ideal Microclimates
The controlled environment of Glass Greenhouses enables you to tailor the conditions to suit the specific needs of different plants, leading to higher yields and healthier produce.
Proliferation of Plant Variety
With a Glass Greenhouse, you can experiment with growing various plants, including exotic and delicate species, expanding your gardening horizons.
Efficient Use of Water and Resources
Glass Greenhouses facilitate efficient water use, reducing wastage and conserving resources. Additionally, they enable the recycling of nutrients, promoting sustainable gardening practices.
Tips for Successful Gardening in a Glass Greenhouse
To ensure your gardening endeavors are fruitful, follow these valuable tips for Glass Greenhouse gardening.
Temperature and Humidity Control
Monitor and regulate the temperature and humidity levels within the greenhouse to match the needs of your plants.
Watering and Irrigation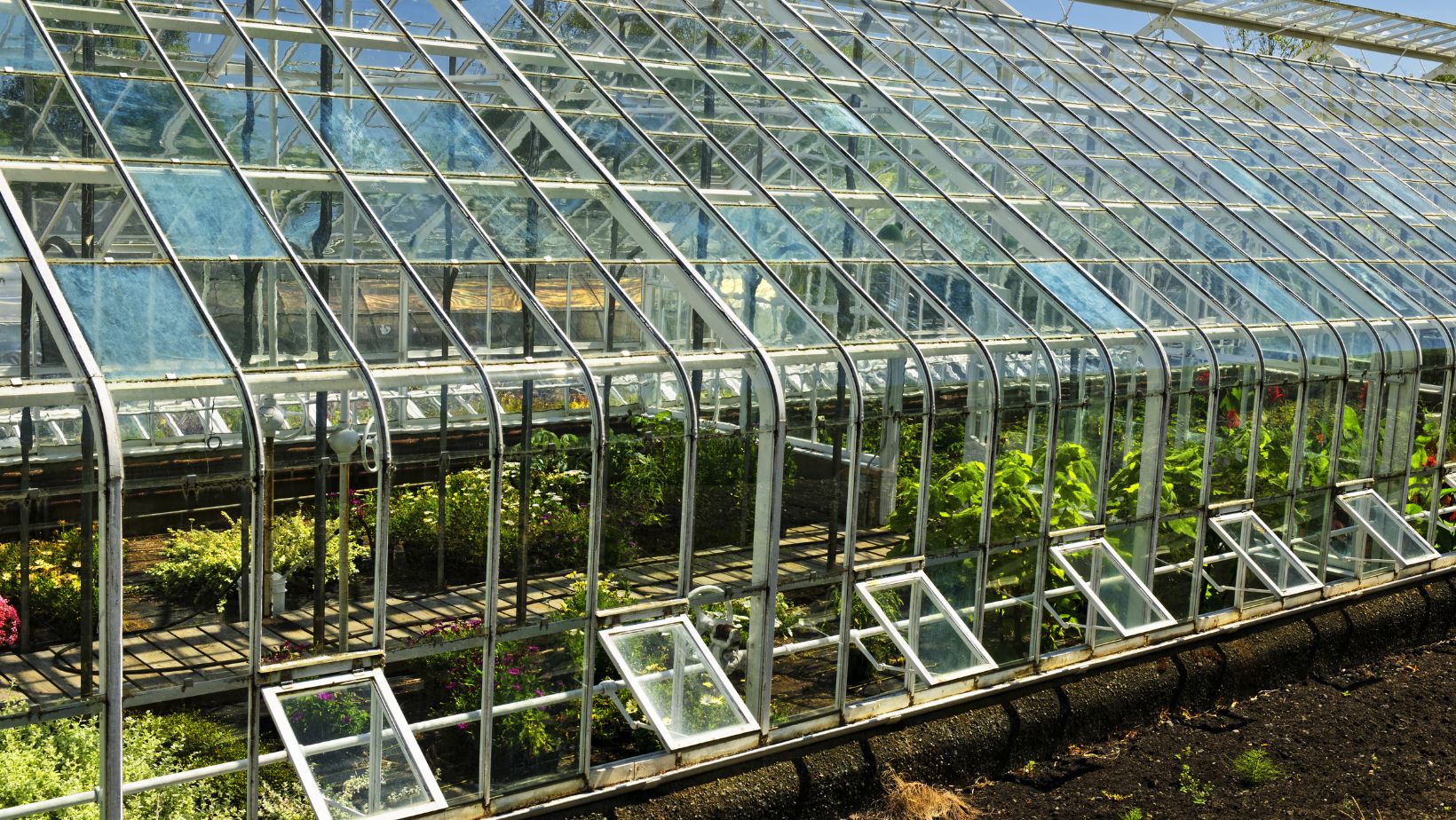 Adopt a consistent and effective watering schedule, keeping in mind the water requirements of different plants.
Pest and Disease Management
Implement preventive measures and regularly monitor for pests and diseases to address potential issues promptly.
Proper Plant Placement
Organize your plants based on sunlight and shade requirements to optimize growth and avoid resource competition.
Pruning and Maintenance
Regularly inspect and prune plants to promote healthy growth and maintain a tidy and well-organized greenhouse.
Implementing Seasonal Crop Rotation
Rotate your crops to prevent soil depletion and manage pest and disease build-up.
FAQs
Q: Are Glass Greenhouses suitable for year-round gardening?
A: Yes, Glass Greenhouses are perfect for year-round gardening as they provide a controlled environment with consistent temperature and protection from external elements.
Q: Can I grow vegetables in a Glass Greenhouse?
A: Absolutely! Glass Greenhouses are ideal for growing vegetables yearly.
Q: How do I control the humidity inside my Glass Greenhouse?
A: To control humidity, use ventilation systems and automated fans to regulate airflow, preventing excess moisture buildup.
Q: Can Glass Greenhouses be used in frigid climates?
A: Yes, Glass Greenhouses can be used in cold climates, but you might need additional heating systems to maintain the ideal temperature.
Q: What are the disadvantages of Glass Greenhouses?
A: The main disadvantages include higher construction costs than other greenhouse types and potential risks of glass breakage.
Q: Can I grow exotic plants in a Glass Greenhouse?
A: Absolutely! Glass Greenhouses provide the perfect environment for growing exotic plants and delicate species that require precise conditions.
Conclusion
Glass Greenhouses have transformed how we grow plants, offering year-round gardening opportunities, protection from adverse weather, and customized environments for diverse plant species. By understanding the working principles and employing proper gardening techniques, you can unlock the full potential of your Glass Greenhouse and enjoy a bountiful harvest throughout the year. Embrace the power of controlled cultivation and witness the wonders of your Glass Greenhouse garden flourish before your eyes.