Europe's rich culinary history and diversity make it the perfect destination for food lovers. To truly experience the authentic flavors of Europe, one must visit its bustling food markets. Offering a vast selection of local products and unique experiences, these markets are the heart and soul of Europe's gastronomic culture. In this blog post, we'll explore some of the best food markets across the continent, highlighting the culinary treasures and unique experiences in each destination.
While sampling the culinary delights of Europe's finest food markets, don't forget to explore the diverse local wines that accompany these flavorful treats. Wine enthusiasts will appreciate comparing the sweetness of Moscato with the effervescence of classic Champagne as they navigate through the markets. Discover the nuances of Moscato vs Champagne and develop your palate even further during your gastronomic adventure.
Spain and England
Located in the heart of Barcelona, La Boqueria is a must-visit for food enthusiasts. Known for its vibrant atmosphere, this market offers everything from fresh seafood and vegetables to mouthwatering tapas bars. As you stroll through the colorful stalls, don't forget to sample some of the market's famous specialty: Jamón Ibérico, a type of cured ham unique to Spain.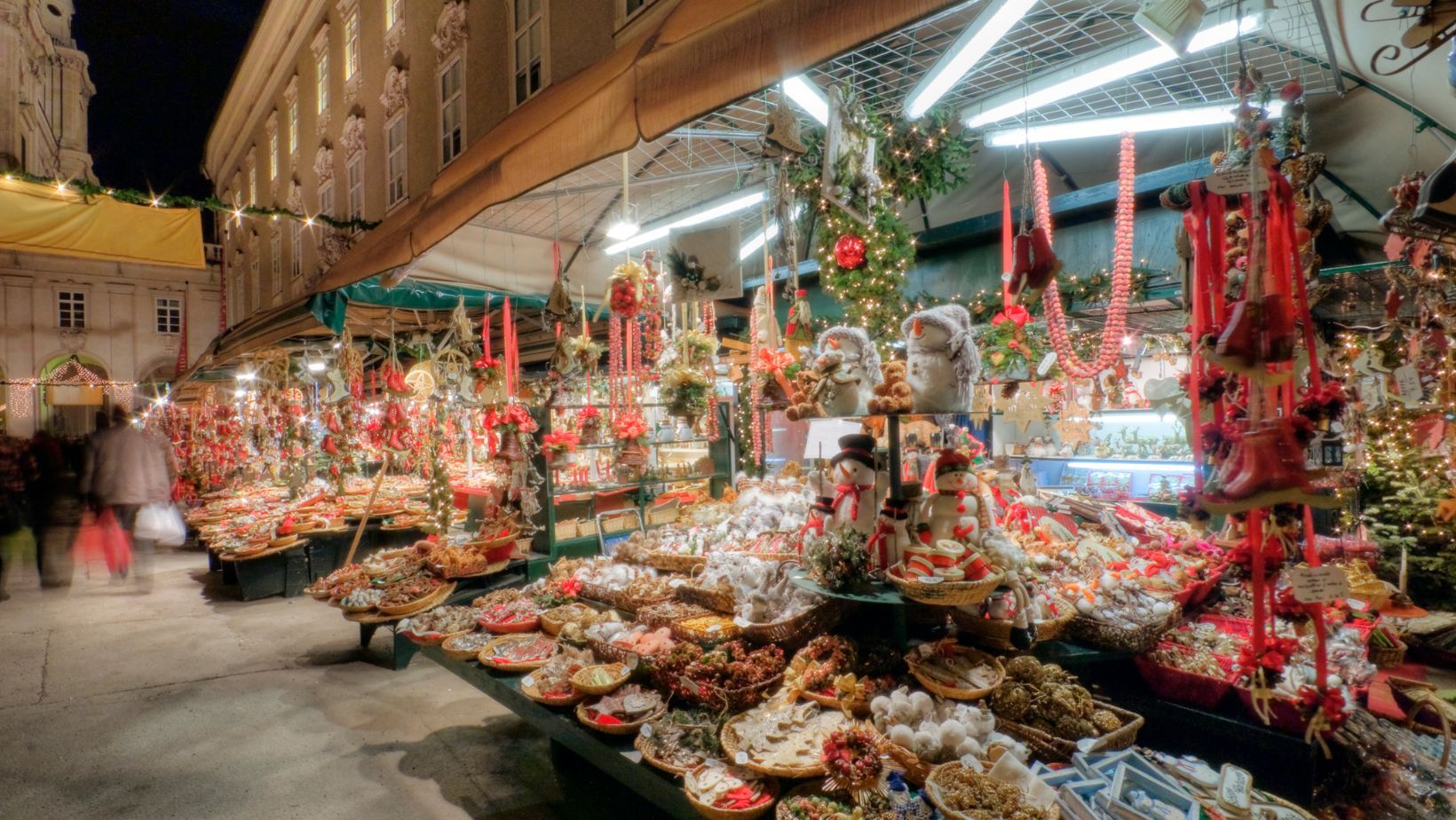 Operating for over 1,000 years, Borough Market holds a special place in London's culinary history. Today, it is a bustling hub for both locals and tourists in search of high-quality ingredients and artisanal food products. While you're here, don't miss the chance to taste British classics like fish and chips or indulge in international delights like Ethiopian cuisine.
Austria and Italy
Set against the backdrop of Vienna's historic architecture, Naschmarkt is the city's most famous food market. Attracting food lovers from far and wide, the market offers an incredible cornucopia of fresh produce, spices, and delicacies such as Viennese pastries and traditional sausages. Make sure to stop by the vibrant flea market on Saturdays for a unique shopping experience.
Despite being known for its high-end fashion, Milan also boasts some of the best food markets in Italy. Perhaps the most iconic is the Navigli Food Market, which comes alive every day along the city's picturesque canals. Make your way through the stalls offering fresh pasta, local cheeses, and artisanal bread, and soak in the quintessential Italian atmosphere.
Israel and The Netherlands
Though not part of Europe geographically, Tel Aviv's thriving food scene has gained increasing attention. Carmel Market, the city's largest, boasts an array of enticing flavors waiting to be discovered. Here, you can find everything from fragrant spices and dried fruits to freshly baked bread and traditional Middle Eastern dishes like falafel and shakshuka. A true feast for your senses.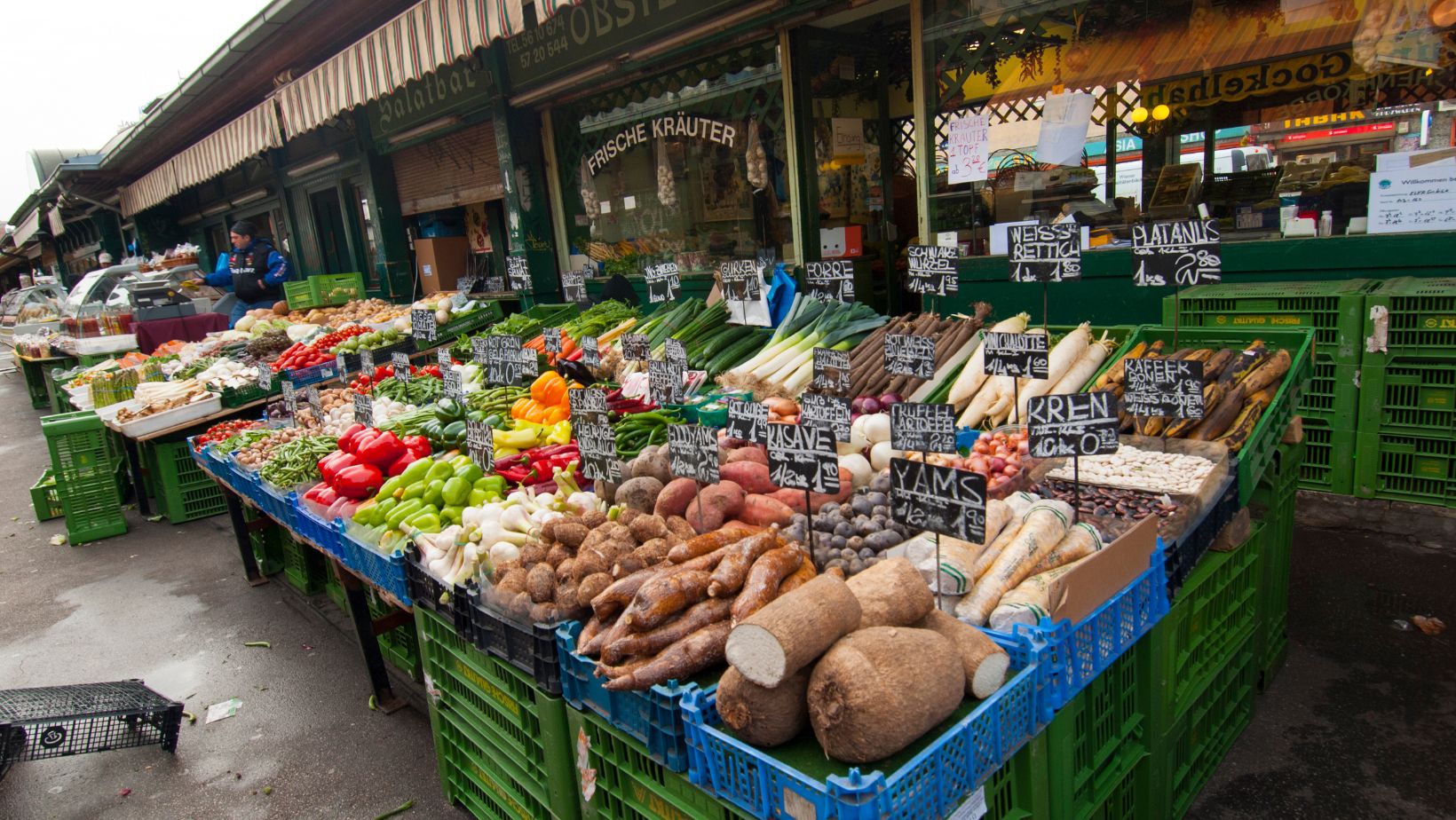 As the first of its kind in the Netherlands, Rotterdam's Market Halls are an architectural masterpiece and a gastronomic delight. Under its remarkable arch-shaped roof, you'll discover an array of gourmet stalls offering Dutch staples such as stroopwafels and pickled herring alongside international cuisine. It's the perfect place to grab a bite while admiring the impressive modern architecture.
Latvia and Hungary
Enjoy a slice of history and cuisine at Riga's Central Market, housed in repurposed Zeppelin hangars. With over 3,000 stalls selling everything from fresh produce, dairy products, and handmade candies to Latvian specialties like smoked fish and meat, this UNESCO World Heritage site is the largest market in Europe and an experience not to be missed.
As the largest market in Budapest, the Great Market Hall boasts a stunning, historic interior filled with an abundance of Hungarian culinary delights. Explore the stalls brimming with fresh produce, meats, and cheeses, as well as traditional Hungarian dishes like lángos and chimney cake. Venture upstairs to find local crafts and souvenirs that make for the perfect mementos of your trip.
Denmark and Portugal
Venture to the Scandinavian city of Copenhagen, where you'll find the modern market of Torvehallerne. This gastronomic masterpiece consists of glass-covered halls filled with over 60 stalls, offering both Danish and international cuisine. Sample delicious smørrebrød, traditional open-faced sandwiches, or satisfy your sweet tooth with Danish pastries and locally-made chocolates.
Last but not least, immerse yourself in Lisbon's thriving food culture at Mercado da Ribeira, the city's oldest and most famous market. Filled with a mix of traditional market stalls and gourmet food court-style offerings, the market is the perfect place to sample Portuguese delicacies like bacalhau, pasteis de nata, and countless dishes prepared with fresh seafood.
Conclusion
From vibrant dishes in the bustling stalls of La Boqueria to the historic charm of the Central Market in Riga, Europe's food markets offer a deliciously diverse culinary experience. Each destination features its own unique specialties sure to delight every palate. So pack your bags, bring an empty stomach, and embark on a foodie adventure across Europe's best food markets. Bon appétit!