Pregnant women should focus on a diet rich in fruits, vegetables, whole grains, lean proteins, and healthy fats while avoiding certain foods that can risk their health and their babies' health.
Here are some foods to try and avoid:
To Try:
Salmon: Salmon is a rich source of omega-3 fatty acids essential for baby's brain development.
Cheese: Cheese provides calcium and protein essential for your baby's growth.
Lentils: Lentils are rich in folate, which is important for the healthy development of your baby's brain and spinal cord.
To Avoid:
Raw meat, fish and eggs: These can contain harmful bacteria and viruses that can harm your baby.
Unpasteurized dairy products: These can contain harmful bacteria and could be a cause of food-borne illness.
Processed foods: Processed foods can contain excessive amounts of sodium, sugar and unhealthy fats, leading to pregnancy complications.
It's best to consult your doctor or a registered dietitian to create a personalized meal plan that meets your nutritional needs during pregnancy.
Best Foods to Eat During Pregnancy
Pregnancy is an exciting time, but it's important to ensure you're getting the right nutrients for you and your baby. There are some foods that pregnant women should try to incorporate into their diets for optimal health and nutrition, as well as some that should be avoided.
Here, we'll discuss what foods pregnant women should strive to eat and which they should try to avoid.
Foods Rich in Folate and Iron
During pregnancy, consuming foods rich in folate and iron is essential to support the health and development of your growing baby. Here are some foods to add to your diet:
Folate-rich foods:
Dark leafy greens like spinach and kale, citrus fruits like oranges and grapefruits, beans, lentils, fortified cereals, and bread, among others.
Iron-rich foods:
Meats like beef, pork, and chicken, seafood like clams, oysters, and tuna, beans, lentils, dark leafy greens, fortified cereals, among others.
Consuming these foods will help prevent birth defects, support red blood cell production, and prevent anemia in pregnant women.
Foods with Calcium and Vitamin D
Calcium and Vitamin D are essential nutrients for pregnant women as they promote healthy bone and teeth development in the fetus, and help maintain the mother's bone density.
Here are the best food sources of these nutrients:
Calcium: Dairy products (milk, cheese, yogurt), leafy green vegetables (kale, spinach, broccoli), fortified plant-based milk (soy, almond, rice), and fortified juices.
Vitamin D: Fatty fish (salmon, tuna, mackerel), egg yolks, fortified breakfast cereals, and plant-based milk.
Pregnant women must consume these nutrients regularly and in sufficient amounts. However, some foods should be avoided during pregnancy, such as raw or undercooked meat and seafood, deli meats, unpasteurized dairy products, and certain types of fish with high levels of mercury.
Pro tip: If you cannot obtain sufficient calcium and vitamin D through your diet, talk to your doctor about supplements.
Foods High in Omega-3 Fatty Acids
Omega-3 Fatty Acids are essential for both pregnancy and overall health, helping to reduce
inflammation, support brain function, and protect the heart. Here are the top foods high in Omega-3 Fatty Acids that pregnant women should try to incorporate into their diet:
1. Salmon: Loaded with Omega-3 Fatty Acids, salmon is a great source of protein and helps the baby's brain and eyes develop.
2. Chia Seeds: Chia seeds contain more Omega-3 Fatty Acids than salmon and are also rich in fiber, antioxidants, and minerals for both a pregnant woman and the baby.
3. Walnuts: Walnuts are high in Omega-3s and full of protein, fiber, and healthy fats, making them a healthy snack for a pregnant woman.
4. Flax Seeds: Flaxseeds are an excellent source of Omega-3s and rich fiber and lignans with estrogen and antioxidant properties.
5. Spinach: Spinach has a high Omega-3 Fatty Acids content, in addition to iron and folate, which are essential during pregnancy.
For a healthy pregnancy, pregnant women should try to consume 2-3 servings of Omega-3 rich foods every week, while avoiding certain foods such as raw or undercooked fish, deli meat, and unpasteurized dairy products.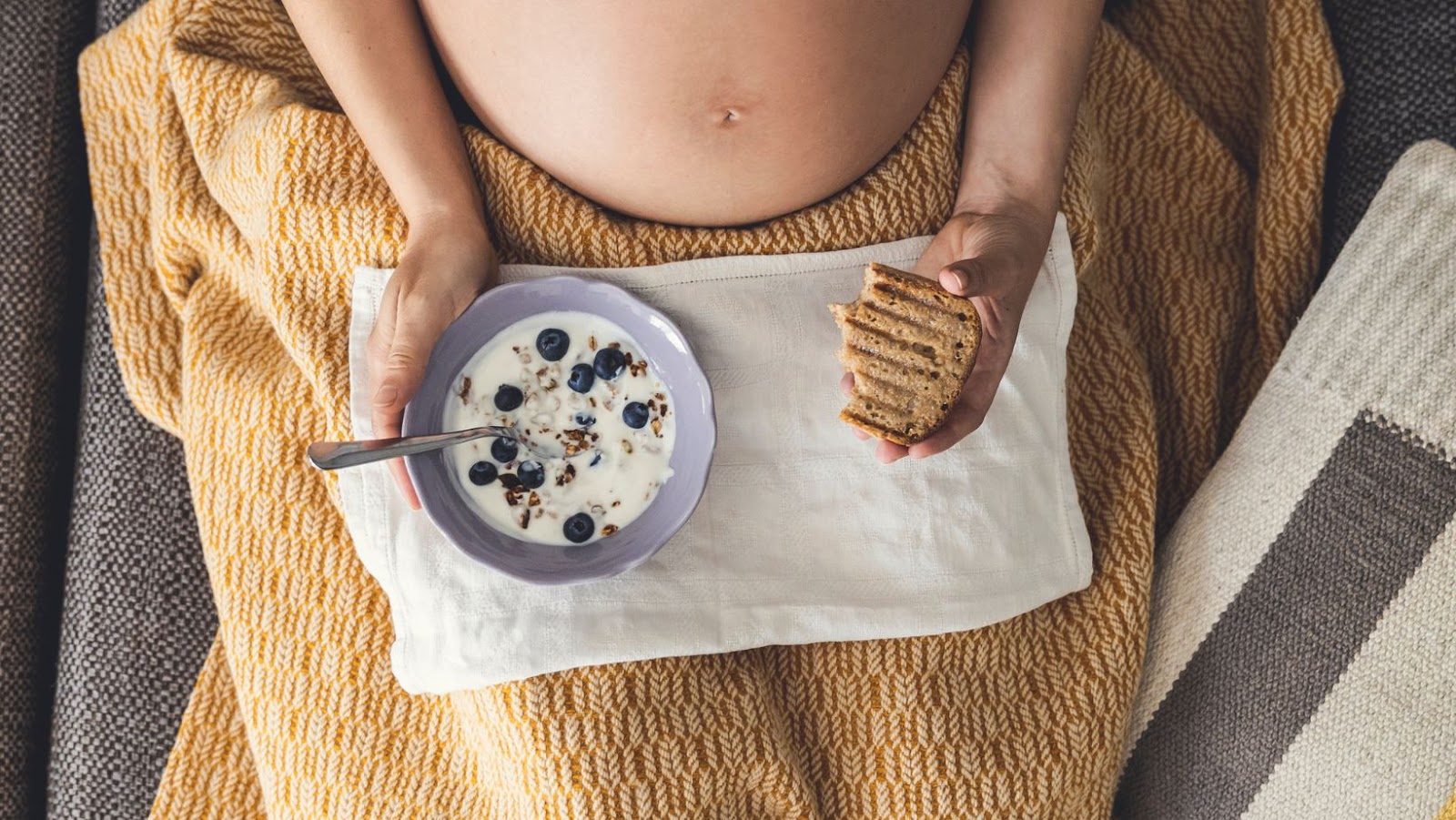 Foods to Avoid During Pregnancy
During pregnancy, eating the right foods can help both mother and baby stay healthy. However, there are certain foods that pregnant women should avoid or limit to ensure no complications to the mother or baby. This article will discuss the foods you should avoid during pregnancy and why.
Raw or Undercooked Meat, Poultry, or Seafood
Raw or undercooked meat, poultry, or seafood should be avoided during pregnancy as they can contain harmful bacteria or viruses that can cause food poisoning or other health issues.
Pregnant women should steer clear of:
Raw or undercooked meat such as sushi, carpaccio, or tartare.
Rare or medium-rare cooked meat that is still pink in the middle.
Raw or undercooked eggs, including in dishes such as homemade mayonnaise, hollandaise sauce or Caesar salad dressing.
Raw or smoked seafood such as oysters, clams, or lox.
Unpasteurized dairy products such as soft cheeses, milk, or yogurt.
These foods can lead to foodborne illnesses and particularly dangerous during pregnancy, potentially causing miscarriage or stillbirth.
Unpasteurized Products
During pregnancy, women should avoid consuming unpasteurized products due to the risk of foodborne illnesses. These products may contain harmful bacteria such as Listeria, Salmonella, and E. Coli, which can cause severe illnesses and complications during pregnancy.
Here are some common unpasteurized products that pregnant women should avoid:
– Raw or undercooked meats, poultry, fish, seafood, sushi, and sashimi.
– Unpasteurized milk and dairy products, such as raw cheese and yogurt.
– Unwashed fruits and vegetables, especially sprouts, can harbor harmful bacteria.
– Raw or lightly cooked eggs, including homemade Caesar dressing, hollandaise sauce, and cookie dough.
Consuming unpasteurized products during pregnancy can increase the risk of miscarriage, stillbirth, premature delivery, or severe illnesses in newborns. Therefore, proper food handling and avoiding high-risk foods is essential to ensure a healthy pregnancy.
Caffeine and Alcohol
While pregnant, it's important to avoid consuming high levels of caffeine and alcohol, as they can pose potential risks for the developing fetus.
Limiting caffeine intake to less than 200mg per day while pregnant is important. This can be achieved by limiting coffee intake to 1-2 cups per day, switching to decaffeinated coffee, and avoiding other sources of caffeine such as tea, energy drinks, and chocolate. High caffeine intake has been linked to a higher risk of miscarriage and low birth weight.
In addition, it's recommended to avoid consuming any alcohol while pregnant, as it can lead to Fetal Alcohol Spectrum Disorders (FASD), causing physical and mental impairments in the baby. Alcohol can pass through the placenta and affect the baby's brain development, leading to learning difficulties, behavioral problems or developmental disabilities.
Pregnant women should consult their doctor for any concerns about foods to avoid during pregnancy, to ensure the health and safety of their unborn baby.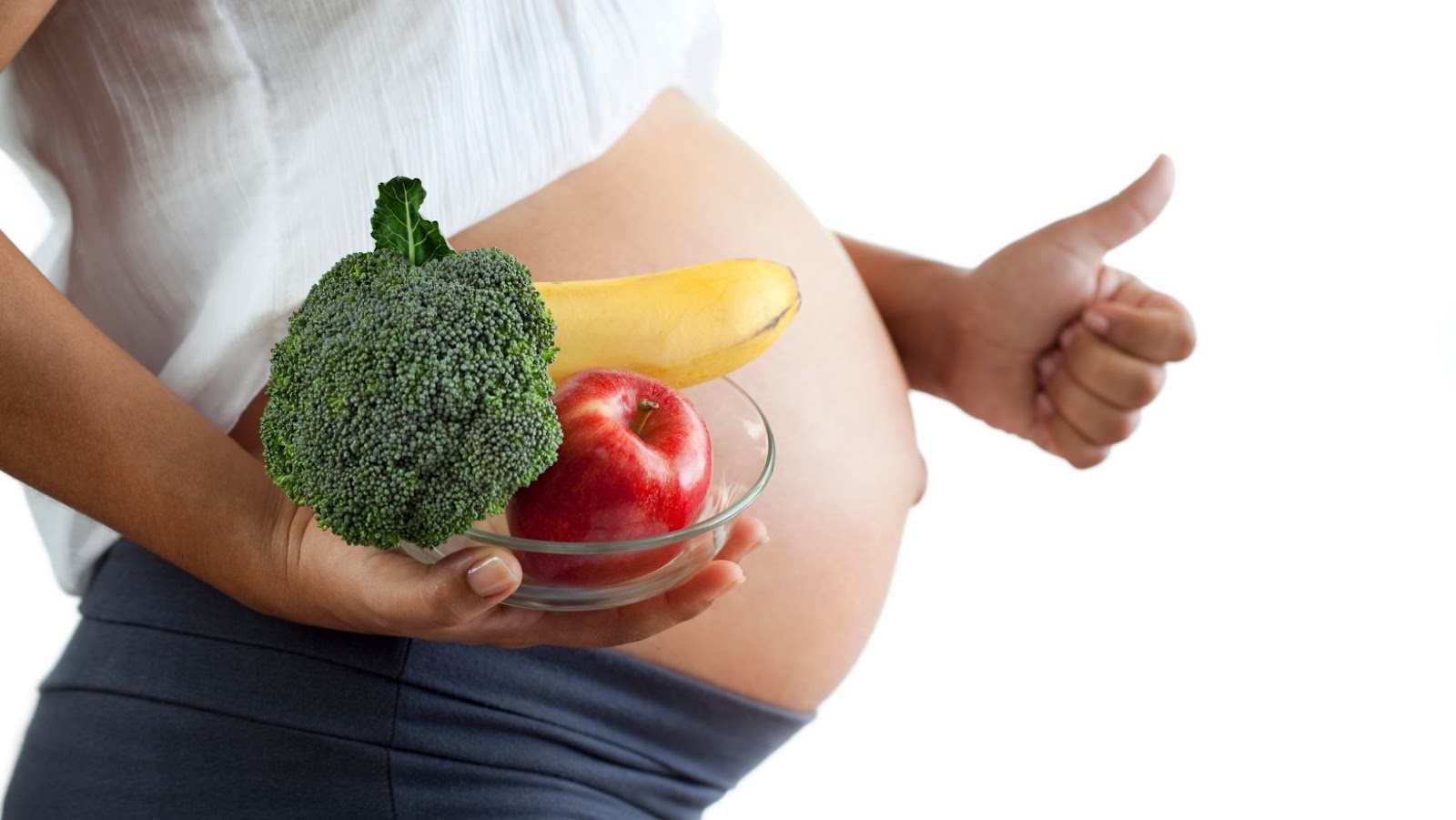 Can Pregnant Women Eat Slim Jims
During pregnancy, it is essential to follow safety guidelines to ensure a healthy baby. This includes being mindful of food choices, as some foods can harm a developing fetus. To help guide pregnant women in their food choices, this article will provide an overview of foods they should try to include or avoid in their diet.
Wash Hands, Utensils, and Surfaces Regularly
It is vital to practice good food safety habits during pregnancy to prevent foodborne illnesses. One of the essential tips is to wash hands, utensils, and surfaces regularly to avoid cross-contamination.
Wash your hands with soap and warm water for at least 20 seconds before handling food, raw meat, and bathroom use.
To avoid cross-contamination, use separate cutting boards and utensils for raw meats and ready-to-eat foods.
Regularly clean and sanitize all surfaces, including countertops, sinks, and utensils.
Avoid using sponges in the kitchen, as they can harbor bacteria.
Rinse fresh fruits and vegetables thoroughly under running water before consuming or cooking.
Pregnant women can protect themselves and their developing babies from foodborne illnesses by practicing good food safety habits.
Pro tip: To sanitize cutting boards and utensils, use 1 tablespoon bleach to 1 gallon of water.
Store and Cook Food Properly
It is important to store and cook food properly during pregnancy to prevent food-borne illnesses. Pregnant women should be aware of which foods to try and avoid to ensure the safety of themselves and their developing baby. Here are some food safety tips to follow during pregnancy:
– Wash hands, utensils and cooking surfaces properly and frequently.
– Cook meat and seafood thoroughly, avoiding rare or uncooked options.
– Store raw meats separately from other foods to avoid cross-contamination.
– Avoid deli meats and unpasteurized dairy products.
– Choose low-mercury fish for consumption, such as salmon and tilapia, and avoid high-mercury fish like shark and swordfish.
– Rinse fruits and vegetables thoroughly before eating.
Remember, proper food safety techniques not only protect the health of pregnant women but can also help reduce the risk of birth defects and pregnancy complications.
Handle Fresh Produce Safely
During pregnancy, it's crucial to handle fresh produce safely to avoid potential exposure to harmful pathogens or bacteria that can harm both the mother and unborn baby. The following food safety tips can help pregnant women reduce the risk of foodborne illness:
– Wash all fresh produce thoroughly with water before consumption.
– Avoid consuming pre-cut fruits and vegetables sold in packages or containers.
– Store fresh produce properly in a clean and dry area, such as a refrigerator.
– Choose organic and locally grown produce, if possible.
– Cook fresh produce before consumption to kill any harmful pathogens or bacteria.
– Avoid consuming raw or undercooked sprouts, deli meats, fish, and eggs.
– Consume only pasteurized fruit juices, dairy products, and cheese.
These safety tips can help promote a safe and healthy pregnancy for both the mother and child.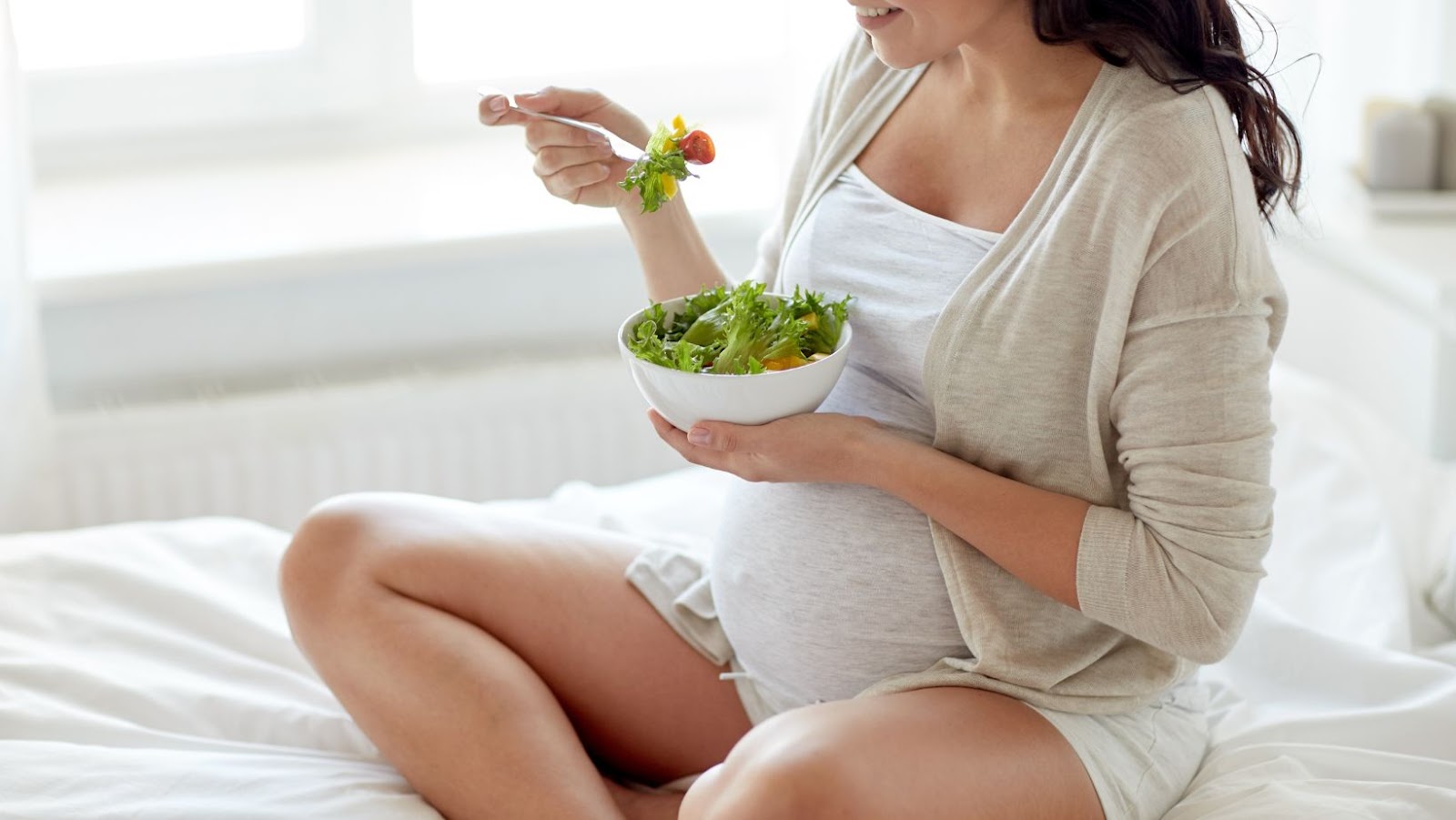 Dealing with Food Cravings During Pregnancy
Pregnant women often experience an urge to eat certain foods, even if they're unhealthy. Dealing with these cravings can be challenging, but knowing which foods are safe and which should be avoided can help.
This article will discuss the foods pregnant women should try and avoid and how to manage food cravings during pregnancy.
Understanding Food Cravings
Many people commonly experience food cravings and are often linked to hormonal changes, stress, and emotions. However, understanding the underlying causes of food cravings can help you manage them better.
During pregnancy, it's important to pay attention to your cravings and make healthy food choices to ensure your and your baby's health. Here are some foods that pregnant women should try and avoid to minimize the risk of harm:
– Fruits and vegetables provide essential vitamins and minerals and are ideal snacks.
– Unpasteurized dairy products: These may contain harmful bacteria.
– Lean proteins: Foods like chicken, fish, and nut butter provide protein and healthy fats.
– Raw or undercooked meats: These also may contain harmful bacteria.
– Whole grains: These provide fiber and complex carbohydrates essential for energy and digestion.
– High-mercury fish: These can be harmful to your baby's development.
By being mindful of your cravings and making informed choices about what you eat during pregnancy, you can help ensure a healthier pregnancy and baby.
Healthy Ways to Satisfy Cravings
Pregnancy cravings can be intense and overwhelming, but they don't always have to lead to unhealthy eating. Here are some healthy ways to satisfy cravings while being mindful of the foods pregnant women should try and avoid.
1. Opt for natural sugars: Instead of reaching for a candy bar, try satisfying your sweet tooth with fresh fruit like berries, mangoes, or apples.
2. Get your calcium fix: Craving ice cream? Try satisfying your craving with foods high in calcium such as yogurt, cheese or milk.
3. Pick whole grains: If you crave carbohydrates, go for whole-grain options like whole wheat bread or pasta instead of refined white bread or pasta.
4. Swap unhealthy fats for healthy ones: Craving something greasy and fried? Instead, choose healthier fat sources such as avocado, nuts, and olive oil.
Remember to avoid certain foods during pregnancy such as unpasteurized dairy products, raw or undercooked meat, and seafood high in mercury. Indulging in moderation is key.
Managing Unhealthy Cravings
Managing unhealthy cravings during pregnancy can be challenging, but ensuring a healthy pregnancy is essential. Instead of indulging in unhealthy and potentially harmful cravings, try incorporating healthier options into your diet plan.
Here are some foods pregnant women should try to include in their diet plan:
– Fresh fruits and vegetables
– Whole grains
– Lean proteins
– Low-fat dairy products
– Plenty of water
On the other hand, it's crucial to avoid certain foods during pregnancy, as they may harm the baby's health. Foods to avoid include:
– Raw or undercooked meats
– Raw or runny eggs
– Soft cheeses
– Fish high in mercury
– Processed foods
By incorporating healthier foods into your diet and avoiding potentially harmful ones, you can manage your cravings and ensure a healthy pregnancy for you and your baby.