Planning ahead for the next two weeks? Wondering what Mother Nature has in store for us? Well, I've got you covered with a detailed forecast of the weather for the upcoming fortnight.
Over the next two weeks, we can expect a mix of sunny days, scattered showers, and possibly even some thunderstorms. The weather patterns will be quite dynamic and unpredictable, making it essential to stay updated regularly. Don't forget to keep an eye on your local weather reports or reliable forecasting sources for accurate information.
The temperature during this period is expected to range from mild to hot, depending on your location. In some regions, temperatures might soar into the high 80s or even low 90s Fahrenheit (around 30 degrees Celsius), while other areas may experience more moderate conditions in the mid-70s (around 24 degrees Celsius). Remember to dress accordingly and stay hydrated as temperatures fluctuate throughout these upcoming weeks.
Check out our next post!
So whether you're planning outdoor activities, scheduling events, or simply curious about what's ahead, be sure to check back regularly for updates on the weather forecast over the next two weeks. Stay prepared and stay safe!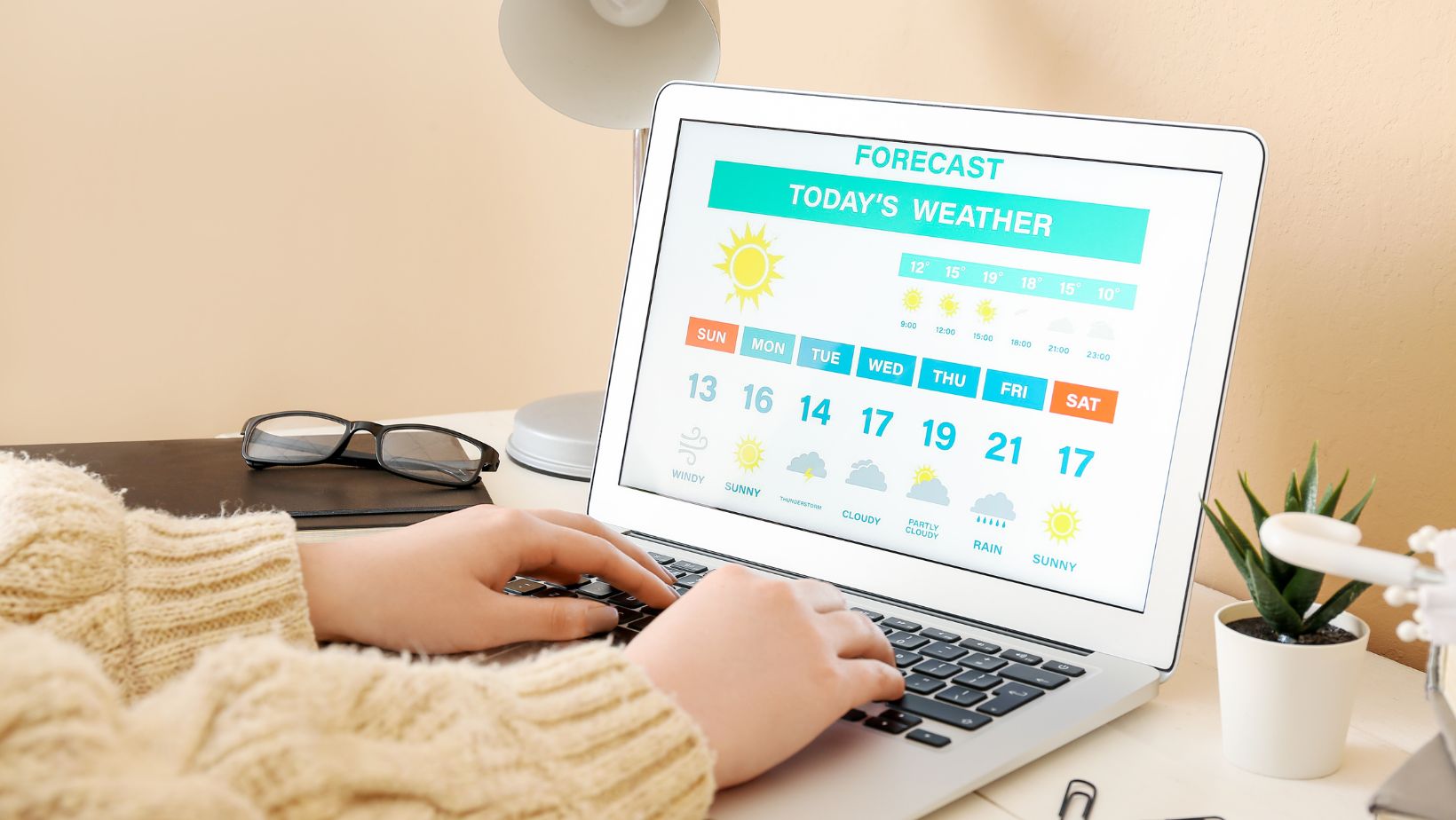 Weather for Next Two Weeks
The weather forecast for the next two weeks is here, and I am excited to share it with you. Let's dive into what you can expect in terms of weather conditions during this period.
Temperature: Over the next two weeks, temperatures will vary, ranging from mild to hot. Expect highs in the upper 80s to low 90s Fahrenheit (around 30-35 degrees Celsius) during daytime hours. Nights will bring a slight drop in temperature, with lows averaging in the mid-60s to low 70s Fahrenheit (around 15-20 degrees Celsius).
Precipitation: There is a chance of scattered showers throughout this period. Be prepared for some rain on certain days, but don't worry – it won't be an all-day downpour. Keep your umbrella handy and plan outdoor activities accordingly.
Sunshine: Despite occasional showers, there will still be plenty of sunshine to enjoy over the next two weeks. Expect partly cloudy skies with intermittent periods of clear blue skies and sunshine throughout most days.
Wind: Wind speeds will generally remain moderate during this time frame, ranging from gentle breezes to occasionally gusty winds. It shouldn't significantly impact any outdoor plans but keep an eye out if you're engaging in activities that are sensitive to wind conditions.
Humidity: The humidity levels are expected to be moderate, creating a comfortable atmosphere overall. However, as always, remember to stay hydrated and dress appropriately for the prevailing weather conditions.
Weather Patterns: While we cannot predict every single day's exact weather pattern over a two-week period, our forecast indicates a mix of warm sunny days interspersed with occasional rainfall due to localized systems moving through the area.
It's important to note that weather forecasts can change as meteorologists constantly update their models based on new data received daily. So, make sure to check the latest updates from reliable sources before making any firm plans.
In summary, over the next two weeks, expect a mix of warm temperatures with scattered showers and periods of sunshine. Stay prepared for all kinds of weather conditions and enjoy your time outdoors while being mindful of any changes in the forecast.