I Cry in the Dark That's Why It Seem Alright
I cry in the dark, that's why it seems alright. These words hold a mysterious and intriguing meaning, evoking curiosity and prompting us to explore deeper into the emotions behind them. The act of crying in darkness suggests a hidden pain or struggle that is concealed from the outside world. It raises questions about how we cope with our inner turmoil and whether we truly find solace in keeping it hidden.
There is a certain allure to embracing our vulnerability in solitude, where tears flow freely without judgment or interference. In those moments, we may find temporary relief as darkness becomes a comforting companion rather than an intimidating presence. But what lies beneath this facade of acceptance? Is there a point where suppression becomes detrimental to our well-being?
In this article, I'll delve into the complexities of crying in the dark and its implications on mental health. We'll explore the reasons why some individuals choose to conceal their pain and examine whether it's healthy or potentially harmful. Additionally, we'll discuss alternative ways of seeking support and finding healing that go beyond hiding behind closed doors.
Join me on this introspective journey as we shed light on the enigmatic phrase "I cry in the dark, that's why it seems alright" and uncover what lies beneath its surface.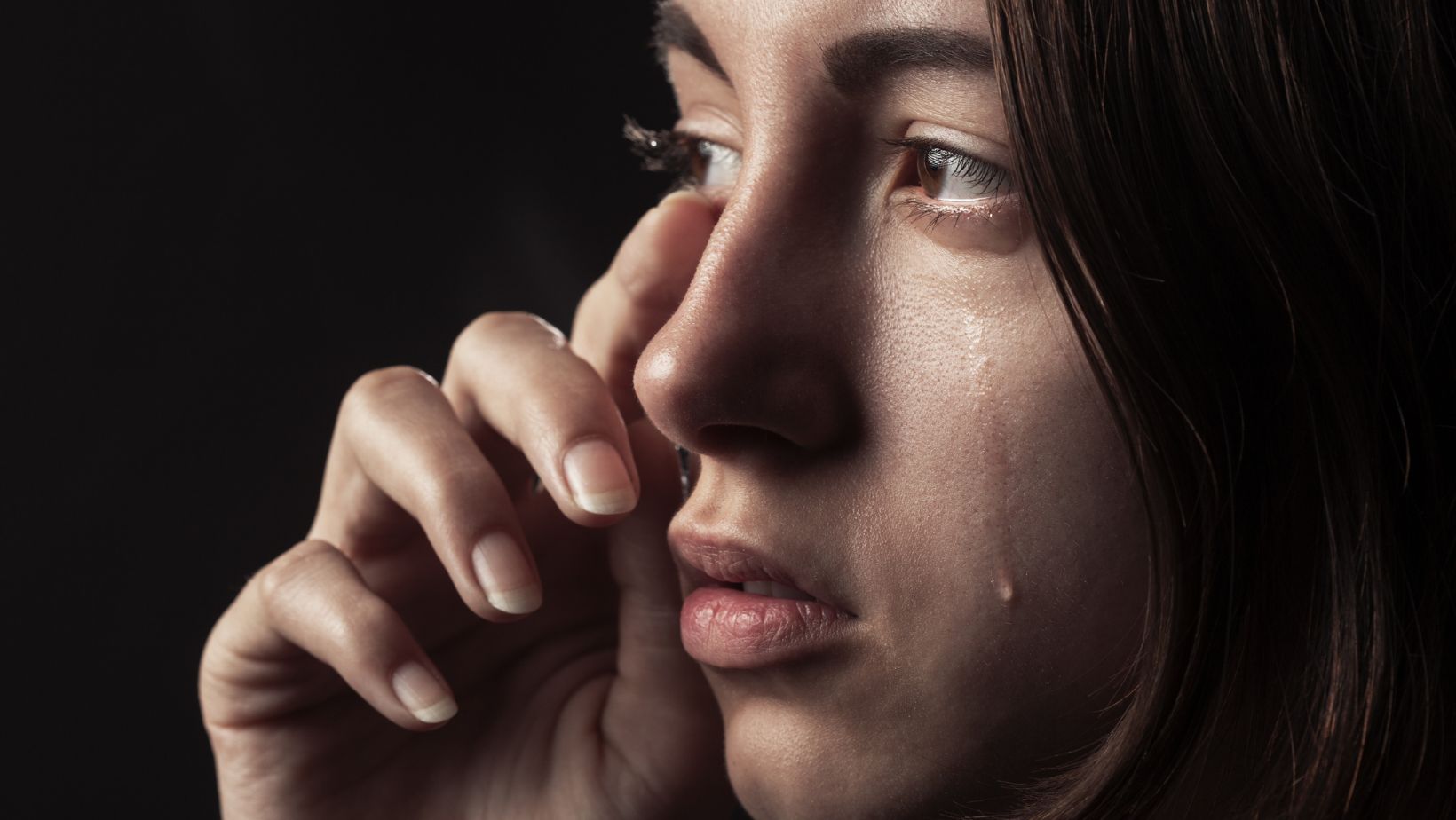 The Impact of Crying in the Dark
Crying is a natural emotional response that we all experience at one point or another. It serves as a way to release pent-up emotions, relieve stress, and express our innermost feelings. While crying in itself can be cathartic, there is something uniquely powerful about shedding tears in the dark.
A Sense of Comfort and Privacy: When we cry in the dark, it creates an environment of solitude and privacy. The absence of light allows us to feel more secure and less self-conscious about our emotions. This sense of comfort can encourage us to fully embrace our vulnerability and let go without fear of judgment or scrutiny.
Enhanced Emotional Release: Crying in the dark intensifies the emotional release that comes with shedding tears. As our other senses are temporarily muted, we become more attuned to our emotions, allowing them to flow freely without distractions. This heightened focus on our inner world facilitates a deeper connection with ourselves and aids in processing difficult emotions more effectively.
Increased Self-Reflection: The darkness surrounding us during moments of tears amplifies introspection. With fewer visual distractions, we are encouraged to turn inward and reflect on the underlying causes of our sadness or pain. This self-reflection can lead to valuable insights, personal growth, and a better understanding of ourselves.
A Safe Outlet for Grief: Grieving is an essential part of healing from loss or heartbreak. Crying in the dark provides a safe space for us to mourn deeply without feeling like we need to put on a brave face for others' sake. It allows us to fully immerse ourselves in the grieving process and honor our emotions authentically.
Seeking Solace within Ourselves: In moments when we cry alone in the darkness, we often seek solace within ourselves rather than relying solely on external sources for comfort or validation. This encourages self-reliance and the development of inner strength and resilience.
In conclusion, crying in the dark can have a profound impact on our emotional well-being. It creates a sense of comfort, enhances emotional release, promotes self-reflection, provides a safe outlet for grief, and fosters self-reliance. Embracing these moments of vulnerability can lead to personal growth, healing, and an overall improved understanding of ourselves. So next time you find yourself shedding tears in the dark, remember that it's not just okay – it may actually be beneficial for your emotional journey.