It is almost summer – which means it will soon be our favorite time of year, grilling season. 
There is nothing better than getting your grill out on the first warm evening of the year, firing it up, and cooking your family a delicious set of ribs. 
However, with the joy of grilling season comes the challenge of grill maintenance. Most of us have invested a good amount of money in our grills, and we want to keep them working and rust-free for as long as possible. 
For many people, trying to stop their grill from rusting can feel like a confusing uphill battle that they can never quite win. 
If that sounds familiar to you, then don't worry; you have come to the right place. Today, we are going to share with you five tips that will help to keep your grill free of rust this year. 
If your grill is already rusty, then you should check out this article about how to remove that rust – https://organizedworktips.com/how-to-remove-rust-from-cast-iron-grill-grates/. 
Cover Your Grill Whenever You Aren't Using It 
We all know that if you want to keep your grill in top shape, then you need to keep it covered in the Fall and Winter months. However, once the summer arrives, most of us leave our grills out in the open and are exposed to the elements. 
This is something that you need to avoid at all costs. 
The sad truth is that most grills aren't designed by the manufacturers to cope well when left out in the open. So, you want to treat your grill like an old and expensive car – unless you're using it, keep it wrapped up safely. 
Consider Natural Clean Methods When You Are Trying To Strip Off Fats 
The grilling racks on your grill will most likely come with some form of an anti-rust coating on them. 
So, you're probably wondering why that doesn't work…
Well, it is more likely that it does work, but you have accidentally stripped it off when trying to clean your grill. However, there are ways you can avoid doing this and still keep your grill sparkling clean.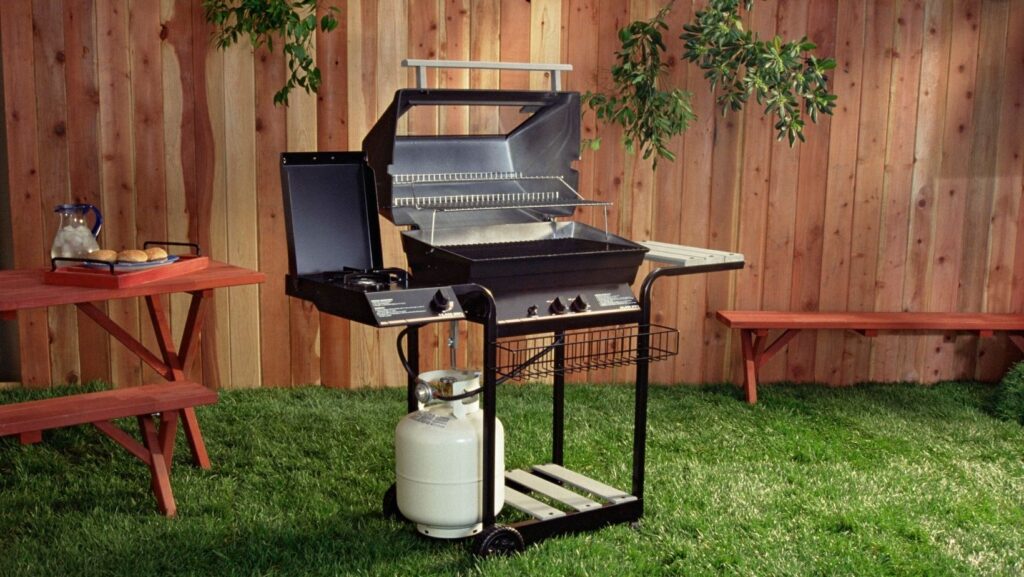 One of the best methods we have found for getting animal fat off cast iron is to use a mixture of baking soda and vinegar. Spray it all over the grilling racks, leave for an hour and then wipe everything away with ease. 
Take Steps To Make Your Cleaning Easier As You Are Cooking 
You wouldn't have to worry so much about cleaning animal fat off your grilling racks if you took steps while you were cooking to stop it from sticking. 
You should consider investing in a good non-stick spray. Make sure that it is designed for grills and that it is non-toxic. Always check the reviews before you purchase anything. 
A spray like this will stop the meat from getting stuck to the bars and mean you have to spend a lot of time cleaning your grill. 
Clean Your Grill As Soon As It Is Cool Enough To Do So 
The sooner you clean your grill after you have finished cooking, the better. 
If you can clean the grill the same night, then you will be able to prevent any staining, build-up, and excess moisture from sticking around inside your grill. 
You obviously will not want to clean your grill while it is still hot, and if it is a charcoal grill, you will want to make sure that you do not burn yourself on the coals while you are cleaning.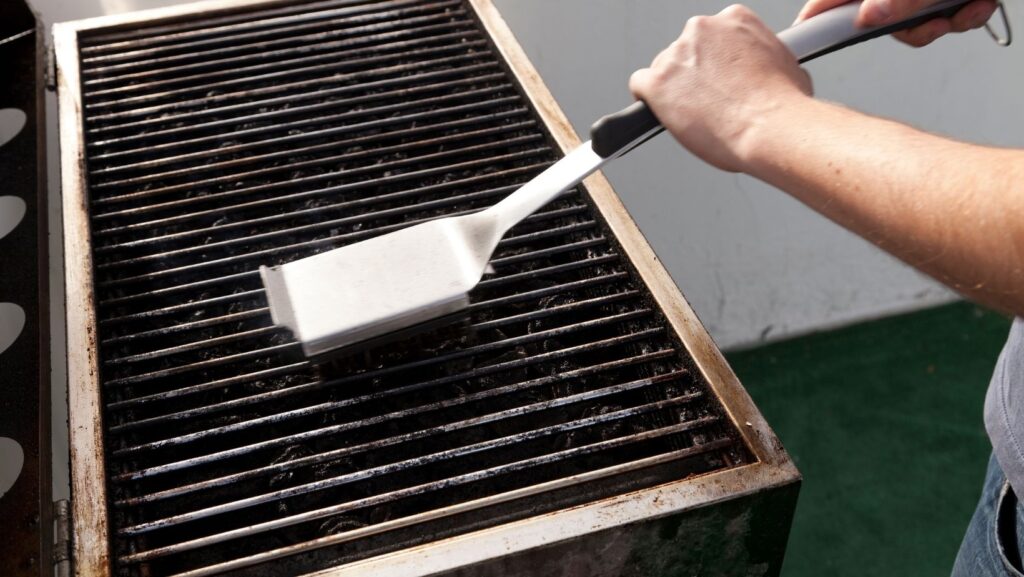 But try to get the job done as soon as you can. The sooner you do it, the easier the task will be, and the better your results will be. 
Treat The Outside Of Your Grill As Well As The Inside 
When you are looking after and cleaning your grill, you want to make sure that you do not neglect the outside of it. 
If rust starts to build upon the outside, then it can quickly spread to the inside of your grill too. So, it is in your best interest to look after both parts of the grill. 
We recommend that you get a set of cleaning products and oil that are designed for the type of metal and/or paint that your grill is made of. If you polish and oil up your grill, there will be less chance of it degrading.