Intervention Model Alcohol Tips
When it comes to addressing alcohol addiction, having a well-structured intervention model is crucial. In this article, I'll walk you through a step-by-step approach that has proven to be successful in countless cases. From planning and preparation to the actual intervention, I'll provide you with expert advice on how to navigate this delicate process. By understanding and implementing this intervention model, you'll be able to effectively communicate your concerns and encourage your loved one to seek the help they need.
Alcohol addiction can be a daunting and complex issue, but with the right intervention model, you can make a significant difference. In this article, I'll outline key tips and strategies that will empower you to take action and support someone struggling with alcohol abuse. By following this intervention model, you'll gain the confidence and knowledge to initiate a conversation, express your concerns, and guide your loved one towards the path of recovery. Together, let's make a positive impact and help individuals overcome their battle with alcohol addiction.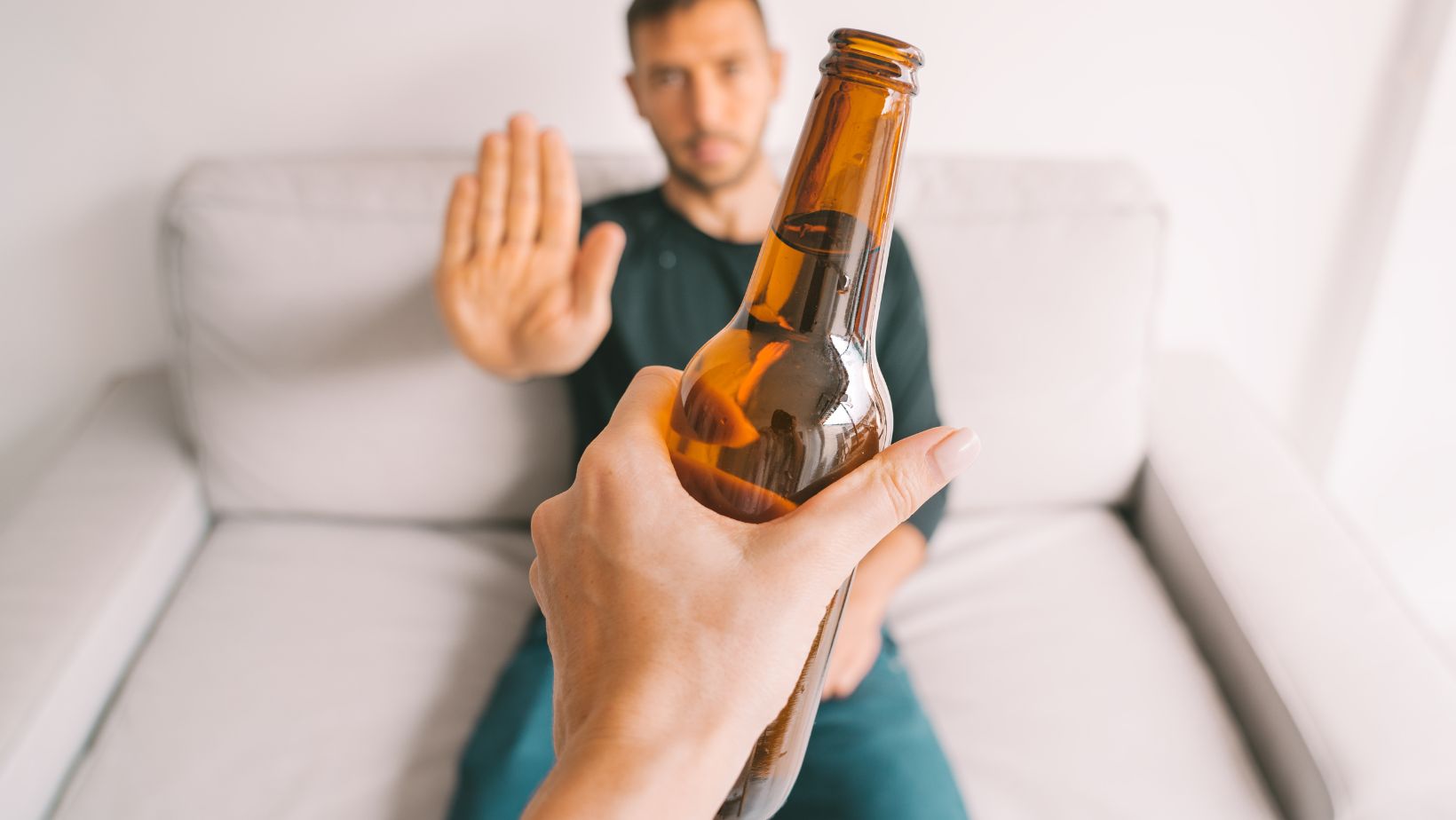 Understanding Alcohol Intervention Models
What is an Alcohol Intervention Model?
An alcohol intervention model is a structured approach that aims to help individuals struggling with alcohol addiction. It provides a framework for family members, friends, and loved ones to communicate their concerns and offer support to the person in need. The main goal of an alcohol intervention model is to encourage the individual to seek treatment and make positive changes in their life.
Key components of an alcohol intervention model include:
Preparation: Before embarking on an intervention, it is crucial to gather information about the person's alcohol use and any related behaviors. This preparation involves understanding the extent of the addiction, seeking professional advice, and planning the intervention process.
Team Formation: A team of individuals close to the person struggling with alcohol addiction is brought together for the intervention. This team should include family members, close friends, and possibly a professional interventionist who can guide the process.
Setting: Choosing an appropriate and comfortable location for the intervention is vital. It should be a private and relaxed setting where the individual can feel heard and supported.
Communication: During the intervention, team members express their concerns in a compassionate and non-judgmental manner, focusing on how the person's alcohol use has affected their own lives. The communication should be empathetic, clear, and loving, emphasizing the team's willingness to support the individual in their journey towards recovery.
Offering Treatment Options: It is essential to provide the person struggling with alcohol addiction with information and options for treatment. This can range from outpatient counseling to inpatient rehab programs, depending on the individual's needs and circumstances. The team should be prepared to provide resources and assistance in organizing the necessary steps for treatment.
Different Types of Alcohol Intervention Models
There are various types of alcohol intervention models that can be utilized depending on the specific situation and individual involved. Some common intervention models include:
Johnson Model: This model is named after Vernon Johnson, who developed it in the 1960s. It focuses on helping individuals realize the impact their alcohol addiction has on their lives and the lives of their loved ones. The Johnson Model emphasizes love, care, and concern while encouraging the individual to take responsibility for their actions.
Family Systems Model: This model acknowledges that alcohol addiction affects not only the individual but also the entire family system. It involves the participation of family members to address dysfunctional patterns and create a supportive environment for recovery.
ARISE Model: The ARISE model (A Relational Intervention Sequence for Engagement) is a non-confrontational approach that aims to engage individuals in treatment without coercion or force. It focuses on building trust and offering support from the initial stages of intervention.
Motivational Interviewing: This model emphasizes motivational techniques that help the individual explore their own reasons for change. It involves compassionate and empathetic conversations to help increase motivation and reduce resistance to seeking treatment.
Conclusion
By following these tips, I can ensure a successful intervention for individuals struggling with alcohol addiction. Choosing the right time and place, creating a safe and private environment, and being well-prepared and educated about addiction are crucial factors. Involving a professional interventionist can provide expert guidance, mediation, and support, as well as tailored treatment recommendations. Approaching the affected individual with empathy and compassion, actively listening, using "I" statements to express concern, and avoiding judgment and confrontation are key in fostering understanding and support. Seeking guidance from professionals and adopting a non-judgmental approach can significantly increase the likelihood of a positive outcome.