Stainless steel sinks may vary in their dimensions, functions, and design. However, it is a critical type of equipment that must be durable and resistant to an array of harmful effects to perform its function at its best. Without commercial sinks, it would be impossible to arrange the working zone. Cleaning up the area, washing, and preparing are the main processes in any kitchen. All safety and hygienic requirements must be followed. So any restaurant or food establishment must have a sufficient number of different types of sinks, including compartment, hand, and utility sinks.
Why Commercial Sinks Must be Made of Stainless Steel
The foodservice business and restaurant industry are strictly controlled. Thus, it is needed to choose equipment of the highest quality that can withstand a range of effects and won't impose any harm on workers and guests of the establishment.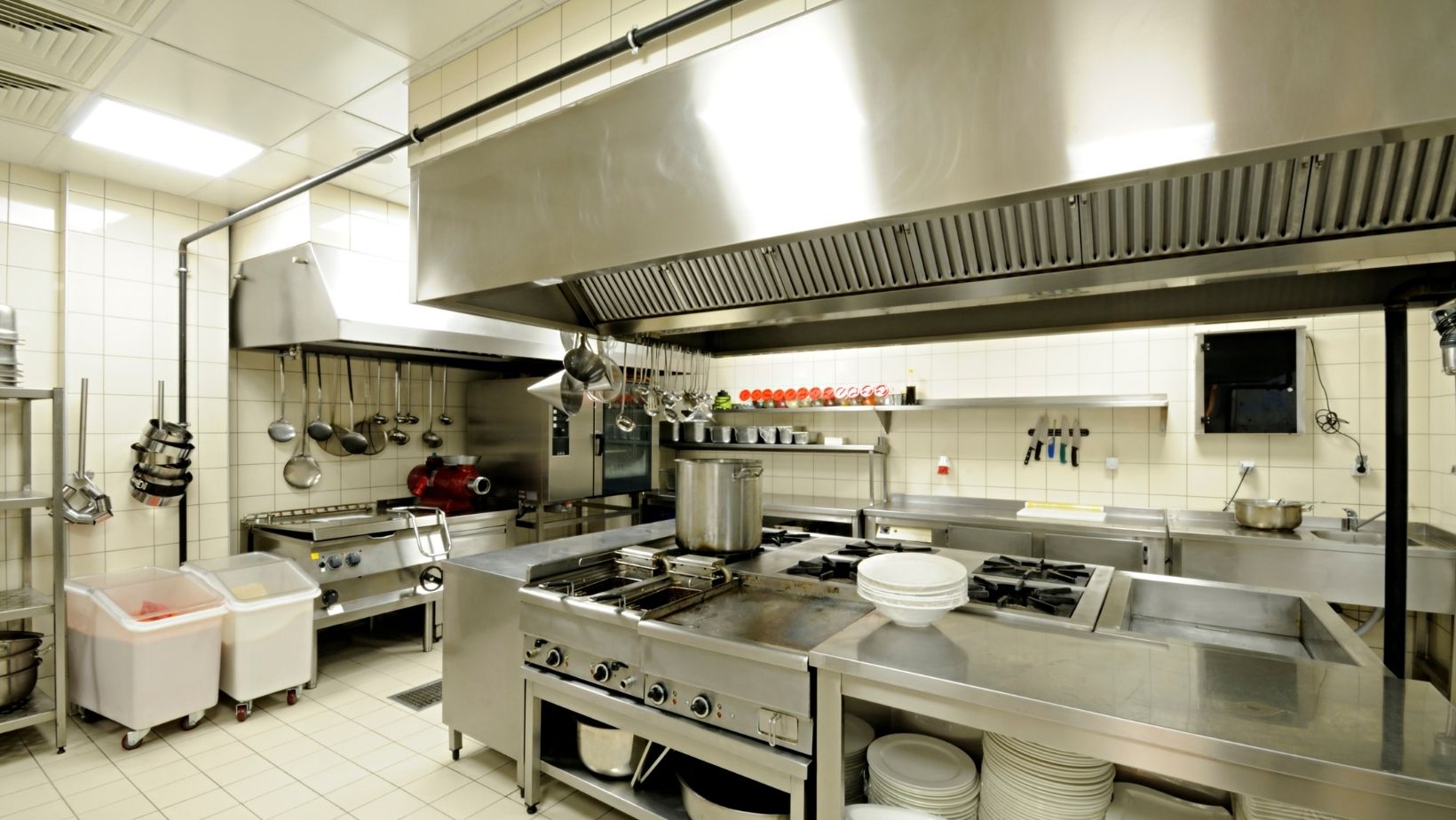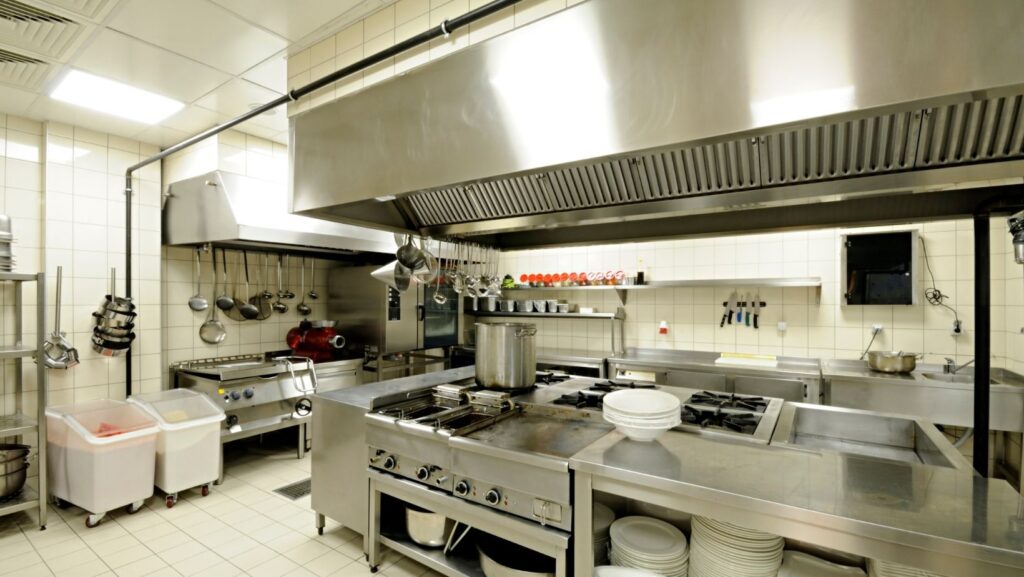 No bacteria should accumulate on the surface of the commercial furniture, water should not cause corrosion and rot, and dirt should be cleaned easily. This set of standards can be followed if choosing commercial sinks made of stainless steel. The key features that make this material a top choice of most business owners are:
Versatility: it is extremely robust, corrosion-proof, and is not affected by extreme heat or temperature fluctuation. Such characteristics of stainless steel mean that it has a wide spectrum of uses. And restaurant equipment, including commercial sinks, is made of this material because it can serve for years without any defects or imperfections.

Longevity: equipment made of this type of metal retains its properties, aesthetics, and functionality despite all the external impacts and harsh environments of professional kitchens, such as thermal effects.

Eye-pleasing: even if the commercial working zone in the kitchen must be arranged with ergonomics in mind as the top priority, beauty is no less important. The astonishing metal look makes any type of furniture quite appealing.

Fuss-free maintenance: stainless steel sinks can be disinfected and cleaned with special cleaning tools and products. No sticky grime or any other stains will appear if carrying out simple caring procedures.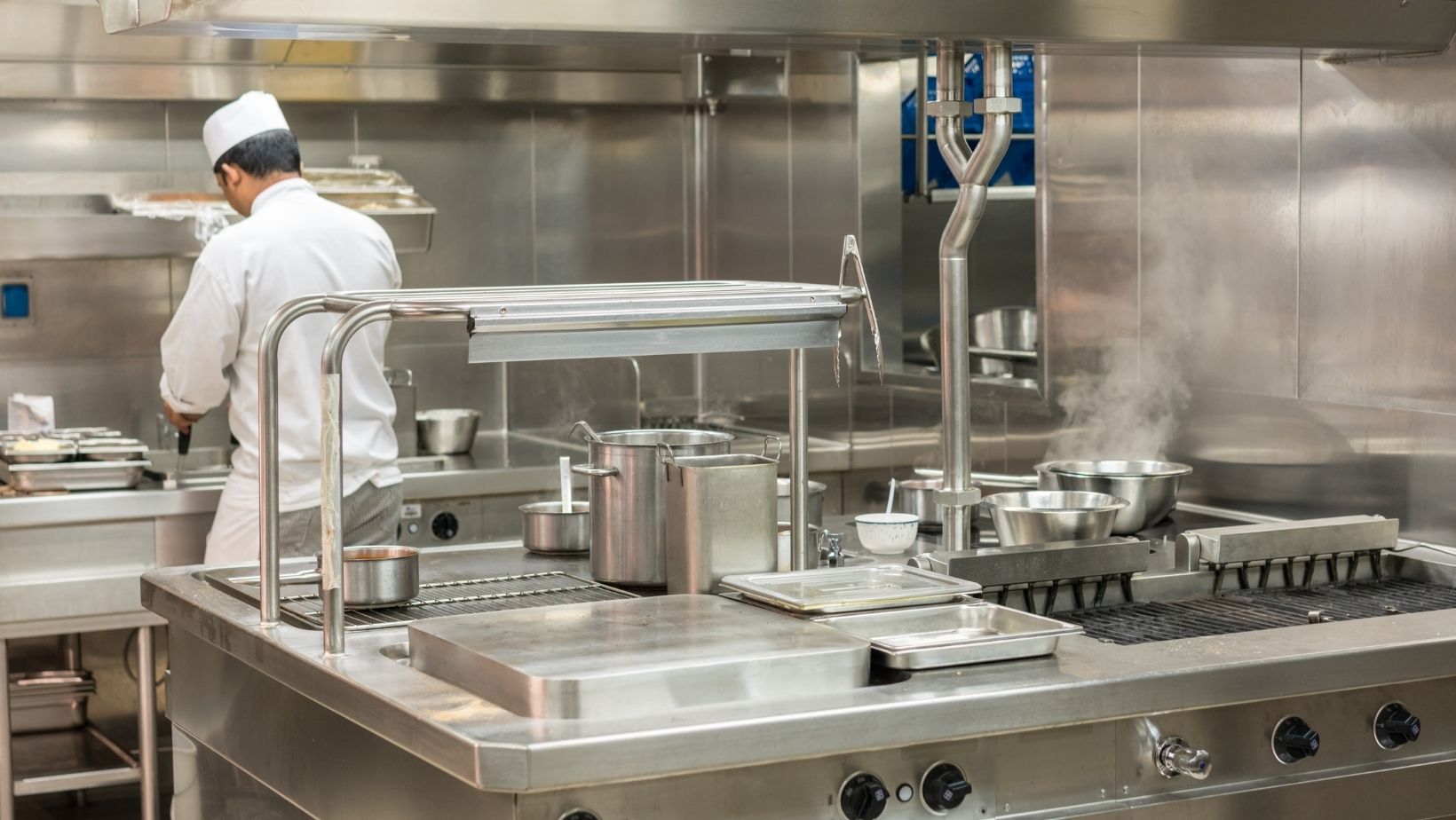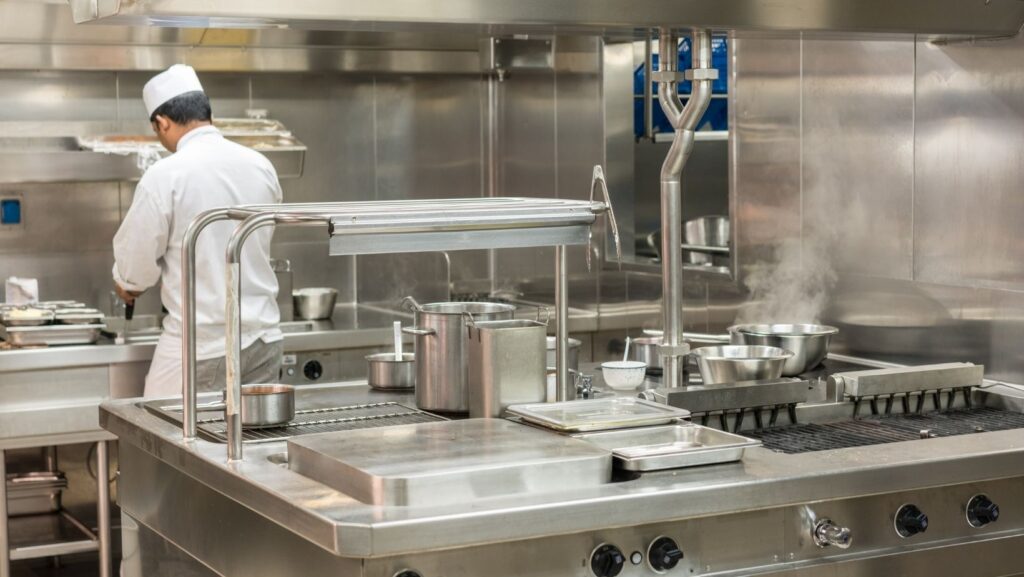 Different configurations of sinks, spaces, number of compartments allow arranging room in the most convenient way. It is a guarantee of attaining the highest productivity level of the kitchen staff and keeping the area clean. If you have enough space, you can select a four-compartments commercial sink. For tight working zones, it is preferable to consider not a separate sink but a table with a built-in sink that allows saving useful space. A mop sink is another indispensable element. But its installation depends on the room layout. 
During the selection process, be careful and learn all the available models and their purposes, as each sink must perform its functions (cleaning dishes, food, hands, etc.). Thus, if you want to optimize the efficiency of your restaurant or cafe, comply with hygiene norms and rules, and be sure that all cooking and prep routines go smoothly, choose AmGoodSupply equipment. Affordable commercial furniture will operate properly without any flaws, exceeding your expectations.