When the weather turns warm, there's nothing better than gathering with friends and family for a backyard barbecue. If it's your first time, you may wonder what you need to do to make it a smash hit.
Not to worry because this Barbecue 101 guide will tell you everything you need to know to throw an amazing barbecue party!
Prep Ahead
You might not want to start grilling before everyone arrives, but that doesn't mean you can't get everything else all set. Prepare hamburger toppings, buns, sauces, and sides in advance. This way, you won't be rushing around to put it all on the table or, worse, forget something.
Make Sure You Have What You Need to Grill
A backyard barbecue is nothing without a grill. Make sure you have plenty of charcoal and lighter fluid or propane to fire things up.
Potlucks Make For Less Stress
If you're having a large barbecue where you're supplying the meats, consider asking guests to bring a side dish. Plenty of people love the chance to show off a favorite recipe and share it with the ones they love.
Set The Mood
As day turns to night, make your backyard the perfect evening oasis. Set up tiki torches or LED string lights to give your yard that special ambience.
Make it Easy For Guests to Grab Drinks
Whether someone wants a mocktail or a fully loaded cocktail, make it easy for them to grab. Stock some coolers full of ice unless you're splurging for a bartender to dole out drinks. One cooler can have non-alcoholic options such as bottled water, juice, and soda, while the other can be filled with beer, wine, and other adult beverages.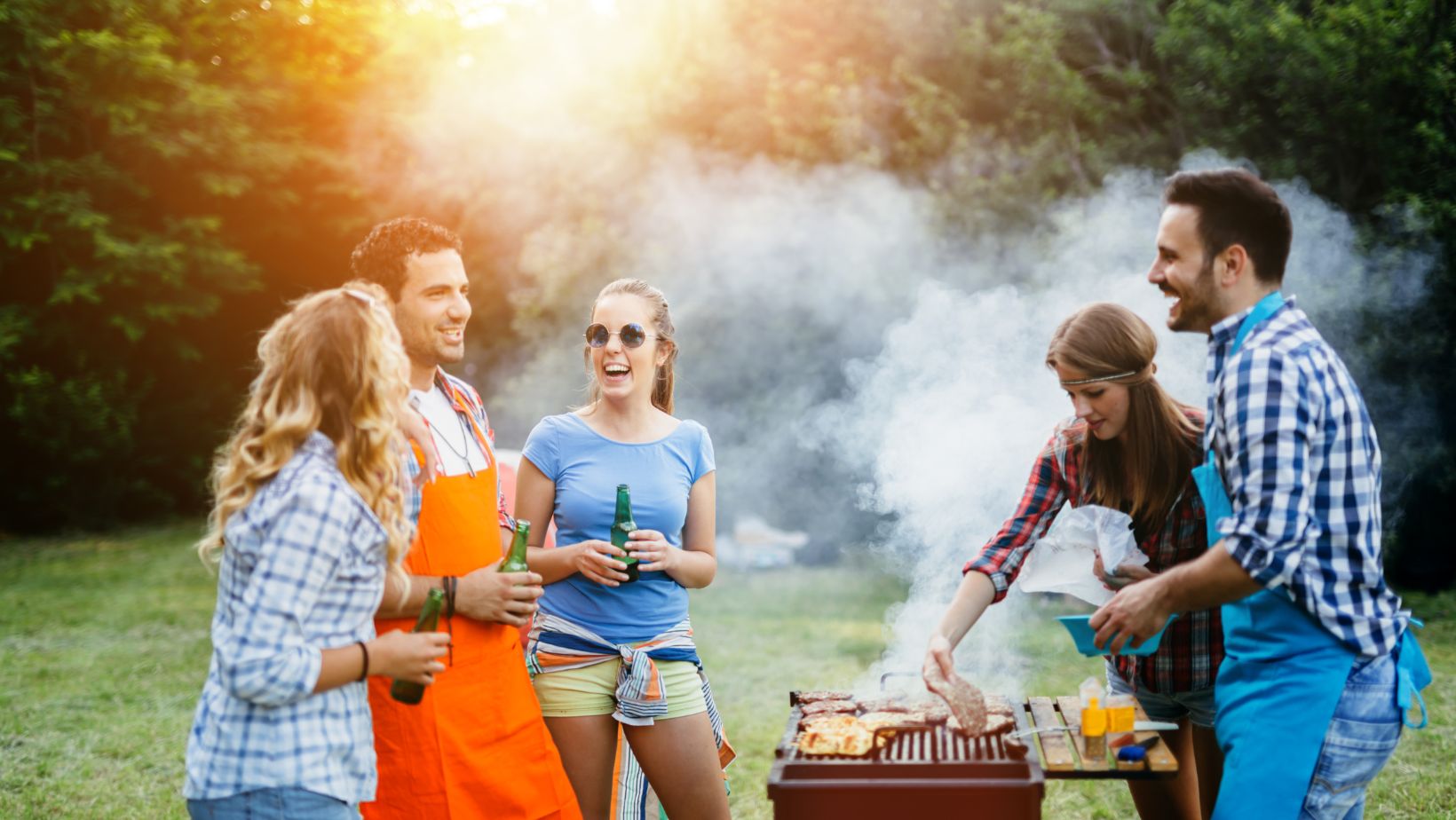 Additionally, you could consider making pitchers of mocktails and cocktails. If you have an extra fridge in the garage, it is the perfect place to stash the refills.
Don't Forget About Dessert
Kids and adults alike look forward to dessert, and at a barbecue, it is the cherry on top of the ultimate sundae. If you have a fire pit, consider setting up a s'mores bar with trays of marshmallows, chocolate bars, graham crackers, and sticks for roasting the marshmallows.
You could also have a make-your-own-ice-cream bar, hand out popsicles, or a table full of cookie trays. For balance, add some colorful rainbow fruit skewers to provide your guests with a refreshing yet healthy option.
Keep Bugs Away
In the summer heat, you can count on bugs showing up for your barbecue. Keep them away by lighting citronella candles. You can also put cans of insect repellent on the tables for easy access or offer your guests insect repellent bracelets to wear to thwart pesky pests from spoiling the fun.
Theme Your Barbecue
If you're going to go all out, go all out! Whether you're having a Father's Day barbecue party, Memorial Day celebration, July 4th extravaganza, Hawaiian luau, back-to-school bash, or even a birthday party, the décor will help make it more memorable. Set up a photo area where guests can don props for their photos that go with your theme, and it will be an event to remember! For more information on how to theme your barbecue and create an unforgettable event, visit Father's Day barbecue party.
Enjoy the Fun
Perhaps the most important rule of Barbecue 101 is to just have fun. Barbecues aren't supposed to be riddled with stress.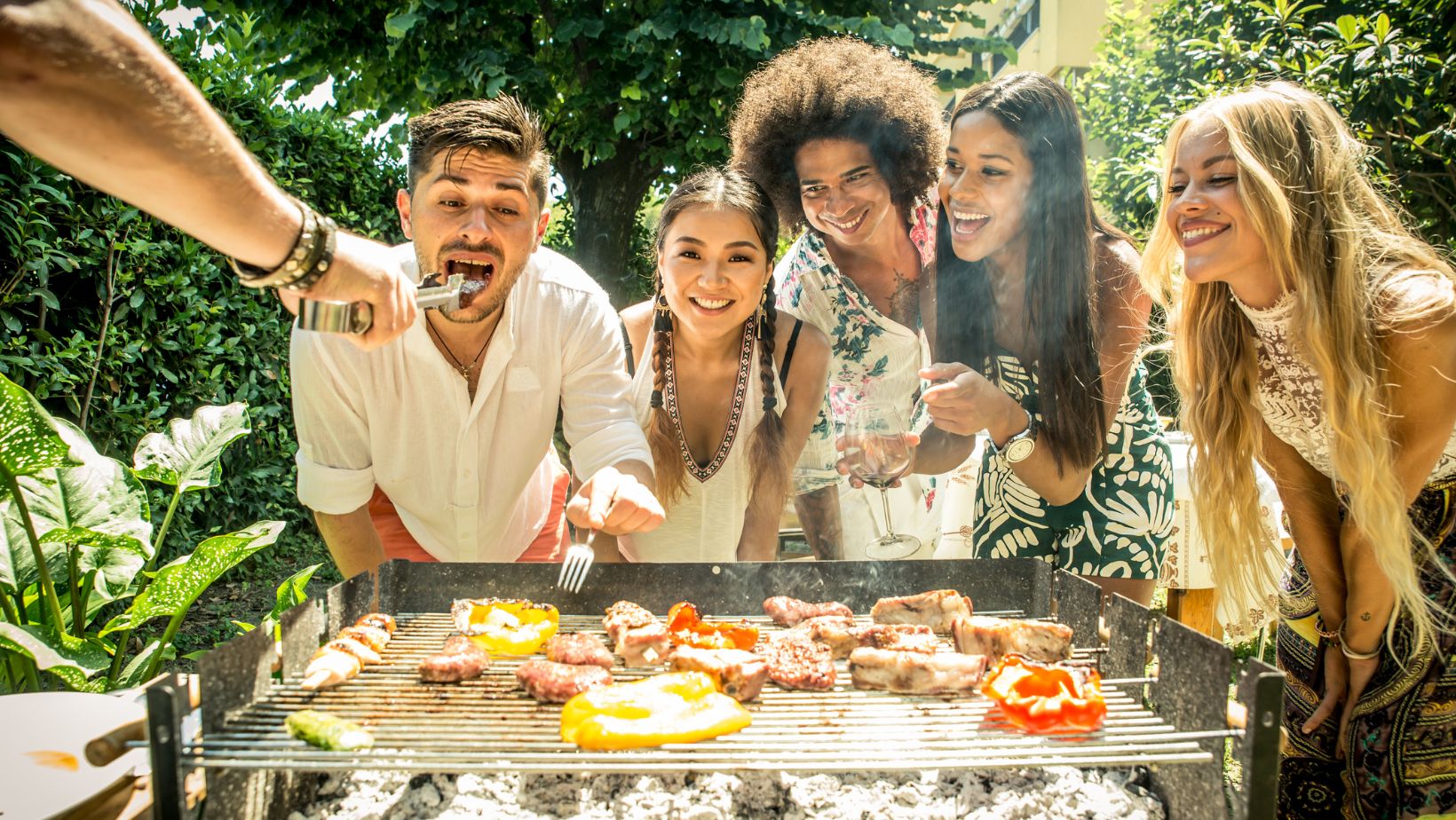 They're a time to kick back and enjoy your time with your favorite people. Don't lose sight of what it's all about. You'll be the perfect barbecue host when you let loose and have fun with everyone else.